With so many footwear releases of all brands and styles, it becomes challenging to keep up with being able to grab all the sought after pairs – especially when they're all releasing almost every weekend. Not only is it difficult from a footwear perspective, but with such a saturated market and so many different silhouettes, it's even strenuous to maintain a consistent wardrobe to pair with them. That being said, there are an assortment of celebrities out there who seem to be frequently seen in both grailed and classic silhouettes that fit their own individual style. And one of those might be one of the ones you'd least expect – Scott Disick. Welcome to What's in Their Wardrobe? a look into the style of the minds that do it best.
Love him or hate him, the dude has mad style. Scott Disick actually has quite a diverse wardrobe with some of the most relevant pieces in fashion, yet he doesn't dress overly flashy. In fact, it's the complete opposite, as he tends to mainly incorporate simple, but always timeless styles into his kit. The basic answer to mastering style: "Less is more."
Even when he try's out a new look, he continues to find something that's not necessarily "trending", but what actually works for him. Take a look below at some of the styles Disick has mastered most.
Basics are Better
One of the biggest paradoxes in fashion seems to embody the mantra of "less is more." That's the mindset that Scott Disick has seemed to incorporate into his usual wardrobe, which ranges from basic tees, skinny jeans, sometimes a fitted hoodie or bomber, and almost always – a pair of simple low-top trainers.
More often than not, Disick sports John Elliott tees and hoodies in a variety of neutral colorways and generally pairs them with distressed skinny jeans from label's like Saint Laurent, Ksubi, and Fear of God. Even though Lord Disick isn't an acclaimed sneakerhead, his footwear rotation is always timeless, just like the rest of his kit. Usually his sneaker game consists of the Common Projects Achilles in an assortment of colorways, the adidas Calabassas Powerphases and Ultra Boosts, Reebok 85 Club Cs, and most recently a pair of classic white Air Force 1s . The similarities between these silhouettes is that they all have a minimal aesthetic that go with literally everything, which Disick has continued to prove.
Lastly, it's important to note that Disick doesn't have an absurd number of colorways in these styles either. He has a few timeless pieces that he's able to simply mix and match to make up his simple, yet always fashionable look.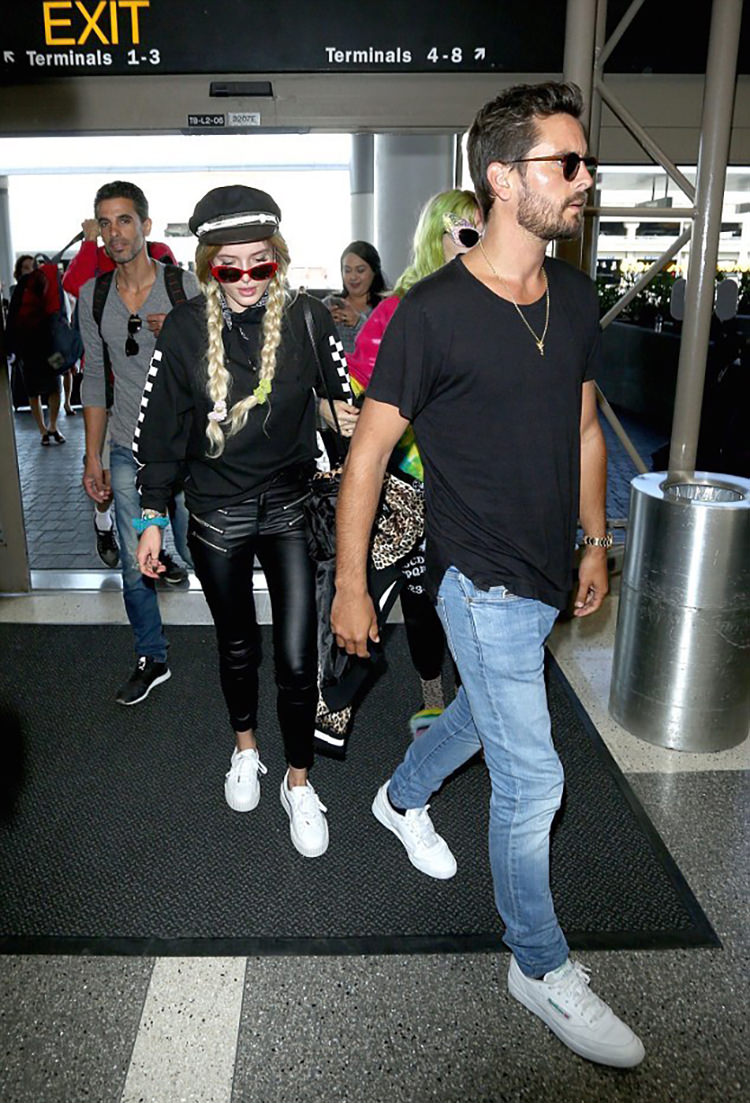 It's OK to Switch Things Up
It's certainly OK to have a uniform in terms of the footwear and apparel options your pairing together, but even a style icon like Scott Disick feels like switching up his look every now an then. There's definitely those days where he brings even the elevated basics to new heights by joining them with a pair of Common Projects Chelsea boots or a Saint Sovenir Jacket. And then there are other times when you just have to tip your hat to the guy when he decides that a pair of cargo pants, a hoodie, and Air Force 1s are good enough. You'd think less effort is less adequate, but here it's just impeccable style.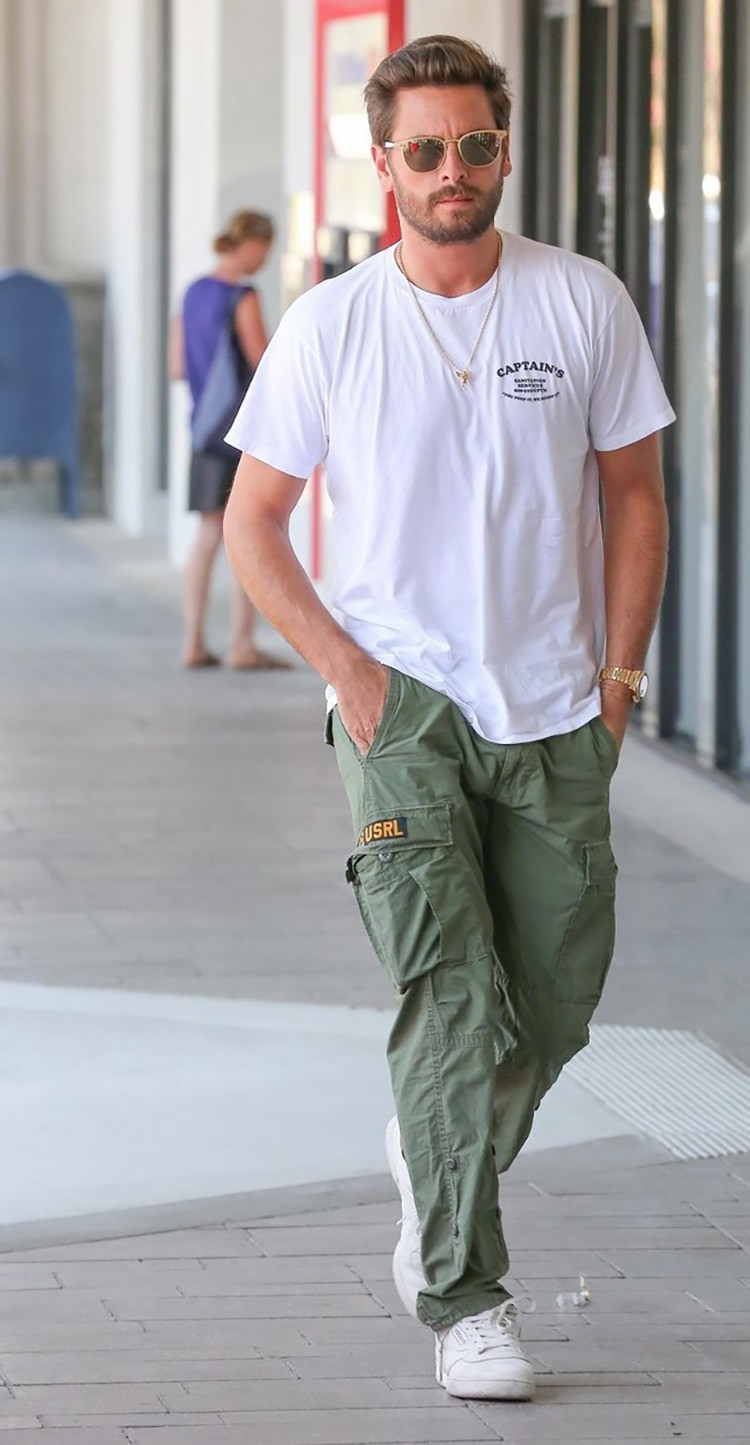 Off Days are Always On
While sweatpants and track jackets are usually an item of leisure, when paired together the right way, they can actually up your style points all-together. Cue Scott Disick. The guy simply does not have an off-day even on the days where his style is the most laid-back. One thing you'll notice about Disick's various style moves is a lot of his everyday essentials carry over into all of his looks. John Elliott tees and the Common Projects Achilles Low prove to be necessary components to his assorted kits and when paired with a the adidas Calabasas track pants, the result is still fire – for him anyway.
This summer we even saw him sporting an assortment of items out of Kith's summer capsule, including the Coca-Cola Rockaway Trunks, the Bergdorf Goodman Shorts, and even the adidas Cobras. Reiterating the transparency of his essentials, Disick's white Nike Air Force 1s were present once again in the majority of these looks.