This weekend, the Air Jordan 14 "Oxidized Green" releases in retro form for the first time. A sweet 16 years since its initial launch, it exits a short list of OG Air Jordans that pre-date MJ's days with the Wizards to not get a second run.
So, what's left? Not much in the numbers department, but certainly some gems. Focusing on OG AJs 1 – 14, see what Jordan Brand still has chillin' in the vault.
Air Jordan 1 White/Blue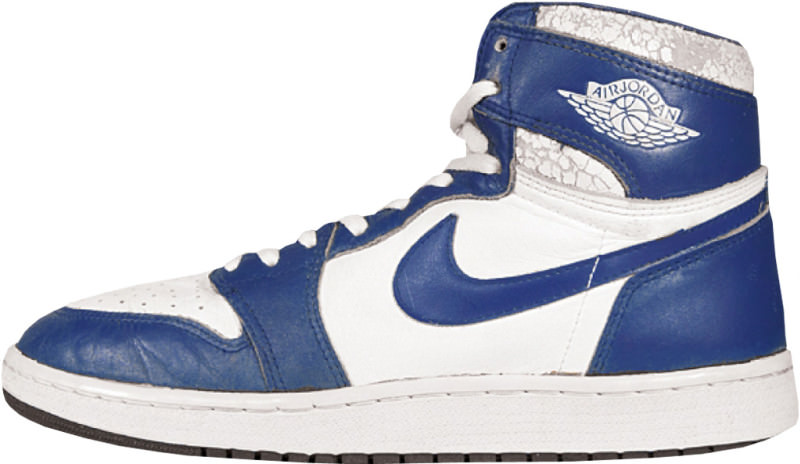 Does Aubrey need to give Coach Cal a call? While MJ's Carolina connection finally yielded the return of the "UNC" 1s, this Kentucky colorway is yet to receive a retro run. More or less a team take on the original AJ, storytelling is limited on this pair, but c'mon, who's mad at a pair of OG Jordan 1s?
Air Jordan 1 White/Metallic Orange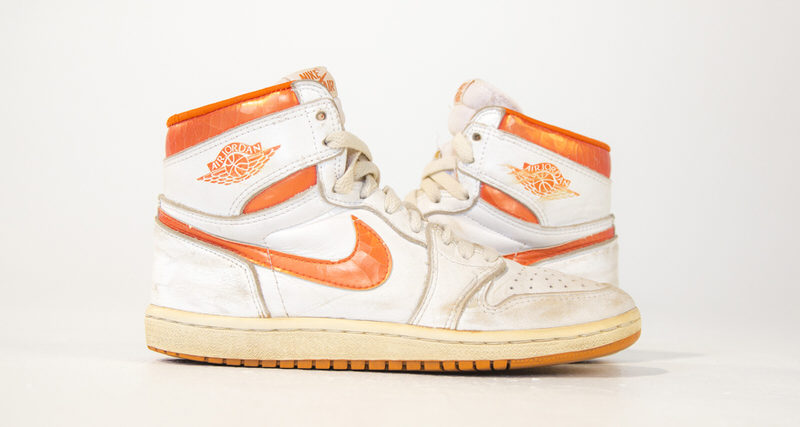 Metallic makeups of the Air Jordan 1 have been spread out to say the least, releasing as part of the "Do The Right Thing" Pack last decade and popping up overseas. Still, this orange accented do-up is yet to retro. Sporting what some would say is the color of the moment, these would be welcomed by many a rotation.
Air Jordan 1 White/Grey
There's longevity in basic and it doesn't get much more casual than the White/Grey 1s. Neutral, normcore, however you want to describe them, they're a sleeper of an Air Jordan 1 and as understated as it gets.
Air Jordan 1 White/Metallic Black
White and black tones have graced the Air Jordan 1 on many a makeup both OG and new. This metallic take is still yet to see a rebirth, seemingly a shoe-in for re-release.
Air Jordan 1 KO White/Neutral Grey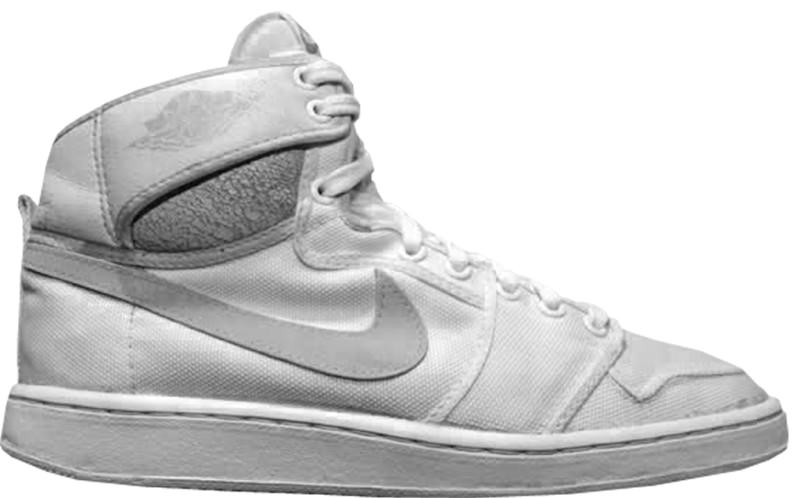 Once a cult classic that only Ekins were aware of, the AJKO has grown in appeal thanks to wear from Mr. West years ago and the return to popularity of the inline AJ1. This White/Neutral Grey get-up is the only OG AJKO not to retro.
Air Jordan 2 Low White/Red
Almost original, the Air Jordan 2 Low dropped in a White/Red makeup when the shoe saw its second retro run in the early 2000s. Purists will remember that the piping was off and though similar it wasn't the Real McCoy.
Air Jordan 10 "Orlando"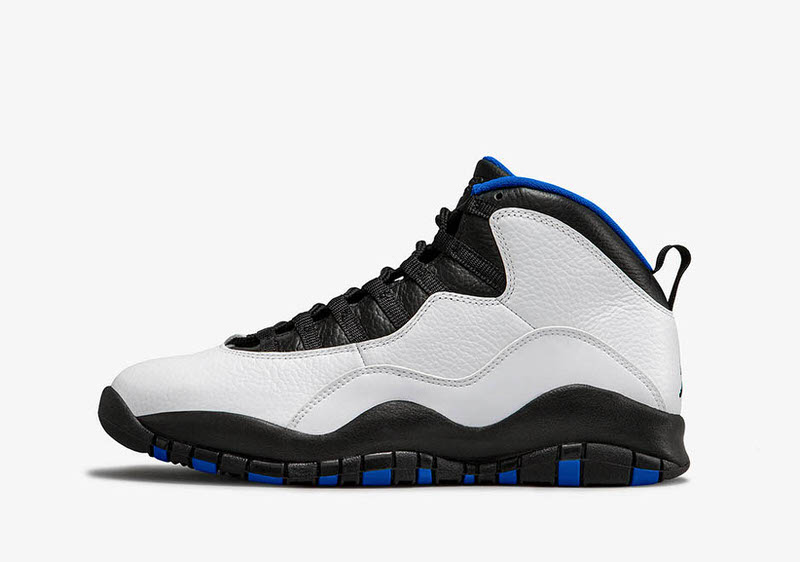 Laced up by Nick Anderson, the Air Jordan 10 "Orlando" was and still is a City Series favorite. Almost identical to the NYK pair, these would be a welcomed retro as Penny pull still has the Magic motif as a favorite in sports and sneaker culture.
Air Jordan 10 "Seattle"
Green Jordans are about as rare as a four leafed clover. Though showing no ties to the Celtics, the Air Jordan 10 "Seattle" was a regional release that still hasn't retroed.
Air Jordan 10 "Sacramento"
Made famous by Mitch Richmond, Air Jordan 10 "Sacramento" saw a Kings colorway on the tribute makeup to Michael Jordan's then paused pro basketball career. What they haven't seen is a retro release.
Air Jordan 10 "New York"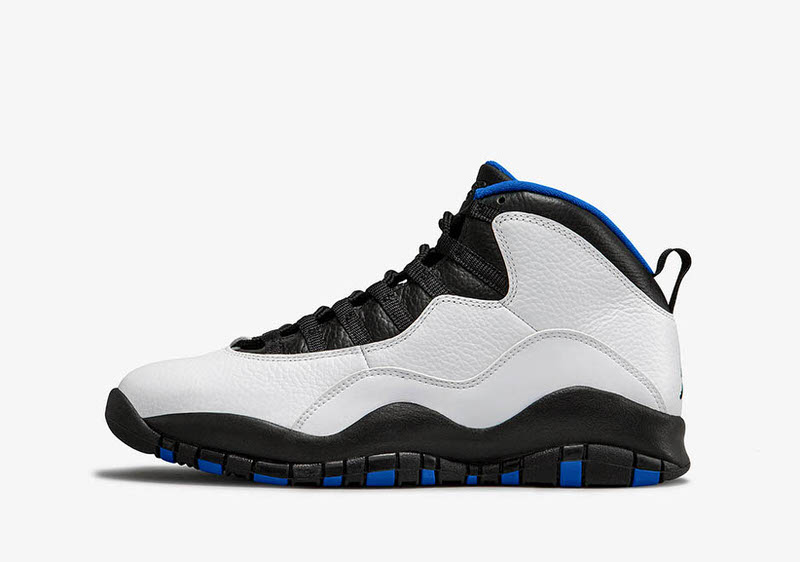 New York City is still the basketball mecca. While 2016 saw a new take on the Air Jordan 10 "NYC," its fashion focused direction may have been a good benchmark for sneaker culture in the modern era, but we'd sure like to see the Hubert Davis do-up come back in retro form.
Air Jordan 13 Low "Chutney"
Ahead of its time, the Air Jordan 13 "Low" was a decidedly lifestyle launch with really no color ties to basketball. Still built off performance tech, this Timberland take on the AJ 13 Low has grown immensely in popularity since its original release do much in part to the fact that it's never been retroed.
Air Jordan 13 Low "Navy"
Sportier than the "Chutney" colorway but still with no Bulls build off, the Navy/Black 13 Lows were well received originally. Even so, this OG colorway is yet to get a second run while the model itself has been launched in many a retro+ makeup.
Air Jordan 14 "UNC"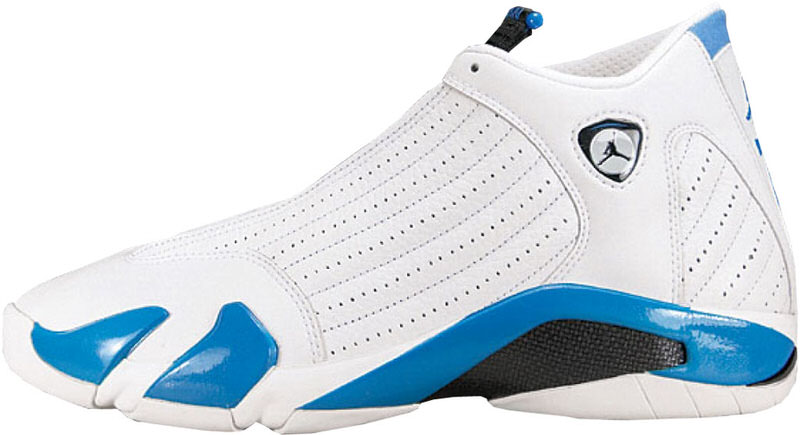 A team take turned Eastbay exclusive, the Air Jordan 14 "UNC" saw Tar Heels hues highlight MJ's last Bulls model right after retirement. These are incredibly tough to find in original form so a retro would be well welcomed.
Air Jordan 14 "Indiglo"
Said to come back later this year, the Air Jordan 14 "Indiglo" played off the popular glowing watches of the time. While MJ never wore these for the Bulls, N*SYNC did where them in the "Bye, Bye, Bye" music video so there's that.
Air Jordan 14 Low "Ginger"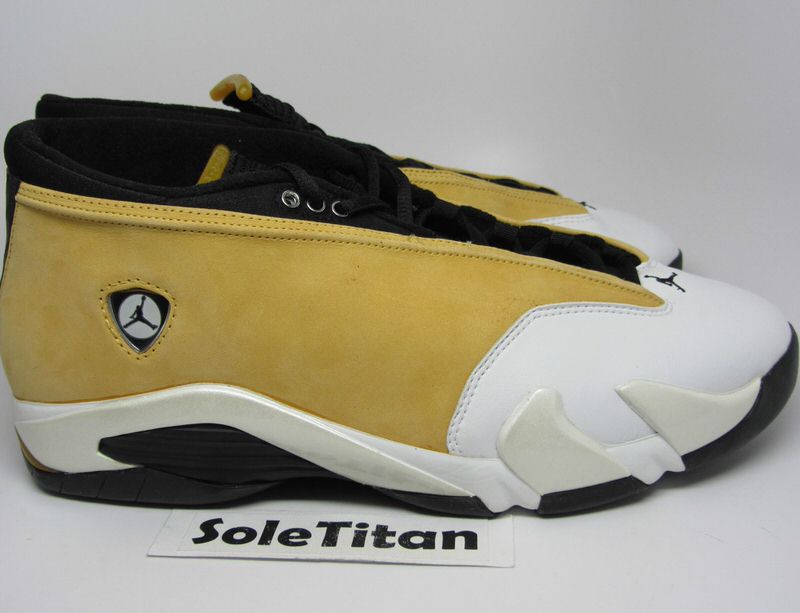 Similar in styling to the "Chutney" 13 Lows, the "Ginger" 14 Lows saw more lifestyle love from JB. The suede styling returned in the form of the "Laney" Low retro, but these are still yet to get another spin.
Air Jordan 14 Low "Columbia"
The closest we've gotten to the Air Jordan 14 Low "Columbia" is the "Pacific Blue" colorway from the 2000s. Sure, those weren't bad, but these were a favorite during their initial run and certainly worthy of a retro release.
[polldaddy poll=9467559]