Continuing to make waves across the league, the Utah Jazz are the latest franchise to debut their new Nike uniforms. Super similar to styles worn last season at home and on the road, these pack perhaps the coolest ad co-sign in teaming up with 5 For the Fight Against Cancer, and of course sport the Swoosh.
Like a two-handed bounce pass, the Jazz uniforms are conservative yet effective, playing well to their clean-cut heritage and local fan base. Generally speaking, most Nike updates thus far for Association and Icon styles have been bolstered updates over total redesigns. We're hoping to see more theatrics, nostalgia and risk with the yet-to-be seen alternate kits.
For now, preview the Jazz's new Nike looks below.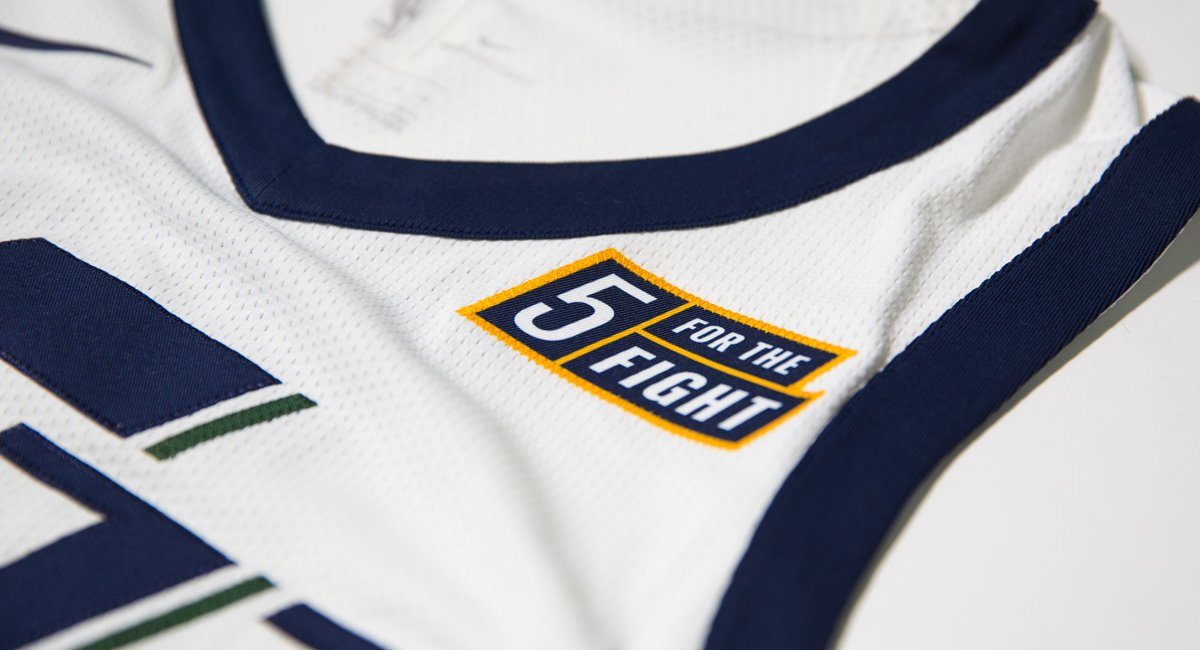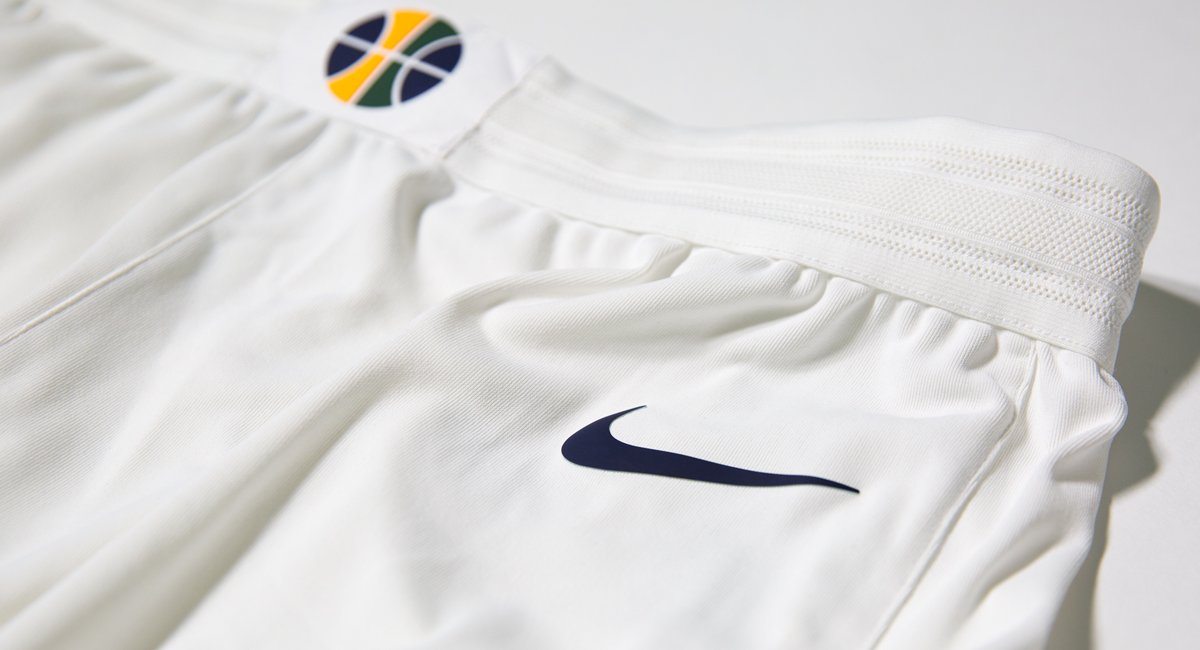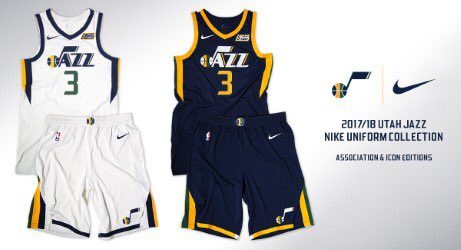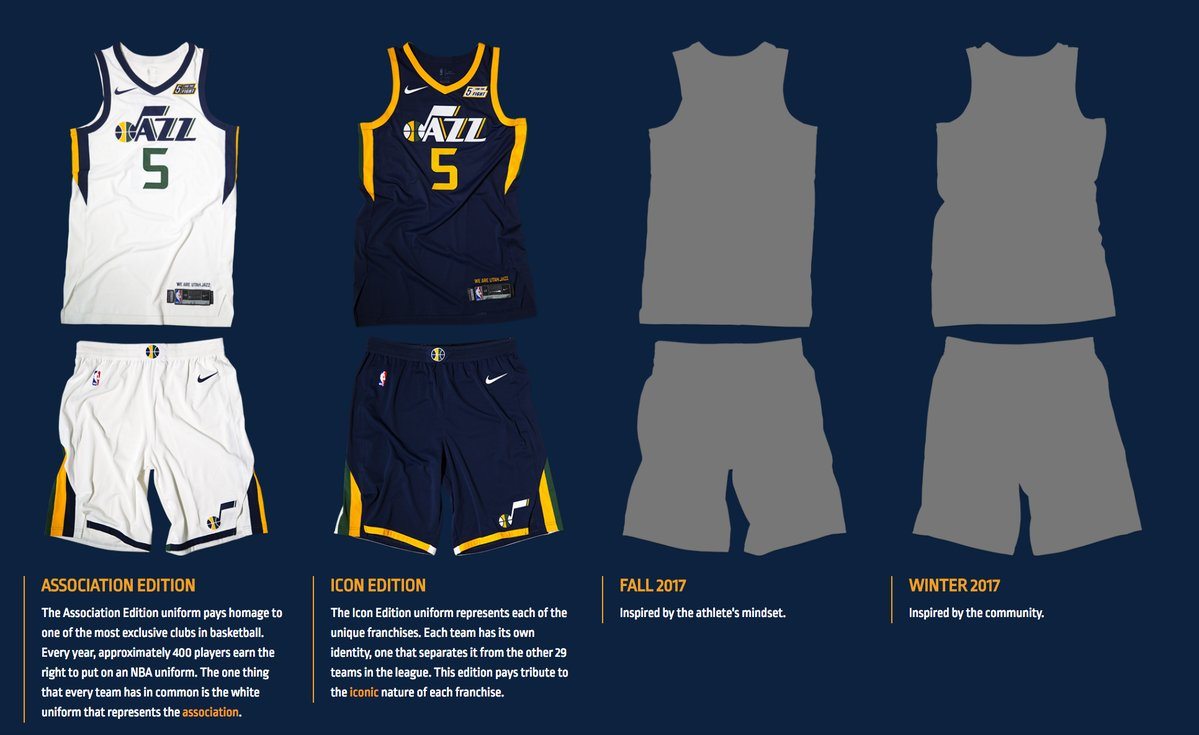 Source: Utah Jazz