Competition is a beautiful thing that brings out the best in everyone's game, but this evening, two Nike VPs made the competition between Nike and Adidas take an ugly and unfortunate turn.
Marc Dolce, a former Nike designer who left the brand to move to Adidas in 2014, took part in today's day-long festivities celebrating Kobe Bryant. Along with the hashtag #MambaDay, he posted a photo of the shoes he was wearing for the day — Adidas The Kobe.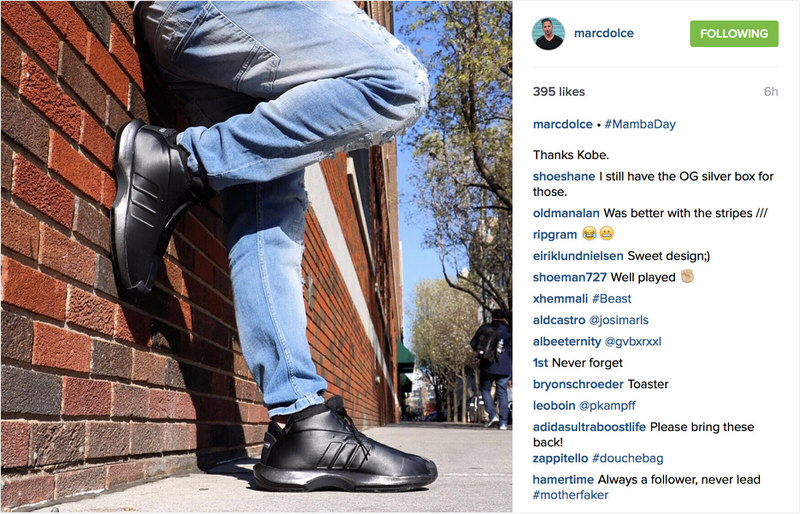 The post garnered positive reactions from most of Marc Dolce's followers on Instagram, except for two Nike Vice Presidents, who took the opportunity to take personal shots at Dolce's character and integrity as a designer.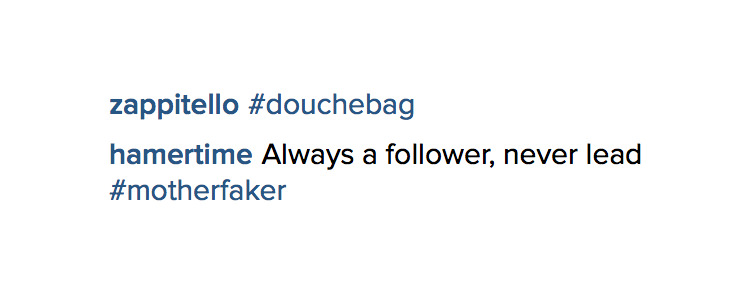 Following Marc Dolce's departure, along with other top talent Mark Miner and Denis Dekovic, Nike sued the trio of designers and eventually settled outside of federal court, coincidentally one day before CEO Mark Parker was called to testify. Dolce, Miner, and Dekovic just started working at Adidas this month.
The two Nike VPs who made the unfortunate and unnecessary remarks are Brian Zappitello (@zappitello) and Dirk Jan-van Hameren (@hamertime).
According to their LinkedIn profiles, Brian Zappitello is currently a Vice President General Manager of Nike Basketball and Dirk Jan-van Hameren, a Nike employee since 1992, is currently Vice President/General Manager Global of Nike Sportswear Category Management.  It should be noted that Marc Dolce was a designer at Nike Sportswear during an overlapping time that Dirk Jan-van Hameren held the VP position of the same division.
This is not the first time that competition between Nike and Adidas has brought about mishaps on social media.  Following adidas signature athlete Derrick Rose's ACL injury in 2012, Nike Basketball designer Jason Petrie mocked Rose via Twitter and caused a firestorm of negative press across mainstream media.
Due to the timing of the incidents, we were unable to reach out to a representative from Nike. We will keep you posted if the brand issues a comment or statement regarding this matter.