Before Penny Hardaway was the coach of the Memphis Tigers, he was one of the best players in the NBA.
Yup, in the mid-'90s the coach with the kicks was a big guard with the game of Magic but with athleticism more like Mike and shoes just as swaggy. A perennial All-Star in his prime, the retired legend laced up his famed Nike Air Foamposite One in the 2012 Celebrity Game in a colorway the world had never seen: the "Shooting Stars" PE.
Five years ago on May 17, 2014 that shoe released.
Popping up in pack fashion, the "Shooting Stars" box set paired the previously unreleased Penny PE with that of another signature shoe for his famed sidekick: the Nike Air Lil Penny Posite.
A sequel to the Half Cent, the pack proved the popularity of the Foamposite franchise by being able to pair a hybrid with said shoe for $500. While that was too much to ask for most, it said a lot about the steeze of the Penny line even if the double-drop was a tad greedy by Nike.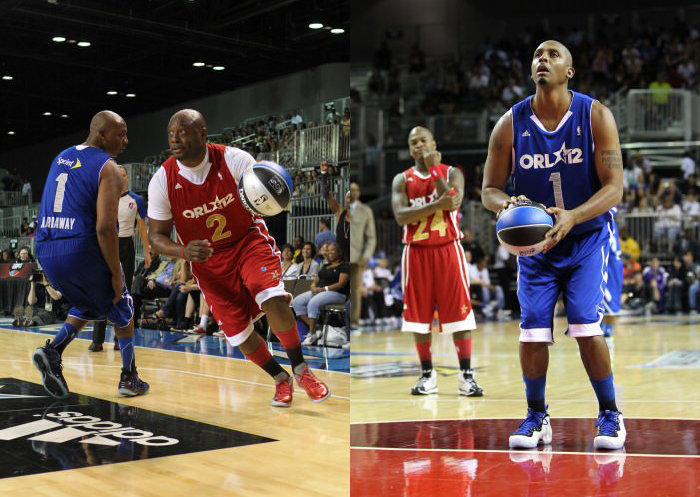 These days, you can cop the Foams from said pack for less than the $500 hit for the whole box set. Still, Nike teasing a Foamposite PE on the feet of Penny years after he retired and dropping it years after he wore them was and still is cool.
That one and only release was five years ago today.