To celebrate the next generation of creatives in the fashion industry, Reebok has debuted its latest range dubbed "Most Extra".
The Reebok "Most Extra" Collection comprises a range of lifestyle footwear and apparel inspired by those who push the boundaries in fashion and create iconic trends. The collection is covered in regal hues of bright blue, navy, and gold. For the footwear silhouettes, Reebok has chosen to include the Club C Extra and the LT Court Extra, each painted in shades of yellow, blue and black with gold lace locks for extra flair.
The collection is part of Reebok's purpose-led product platform which includes Reebok's Human Rights Now! offerings and was brought to life with Statement Modelz, a student-run organization that showcases Black creativity in a positive light.
"Black and Brown people have been trailblazers of style for generations. These styles, however, haven't always been met with acceptance and have been deemed 'ghetto' or 'ratchet.' That is until these looks are adopted by the masses and deemed cool or innovative," Carmen Andrade Hardaway, Reebok's Director of Human Rights Now! Product & Apparel Energy Concepts shares in an exclusive press release.
In conjunction with the Reebok "Most Extra" Collection release, the label will donate $15,000 to the Fashion Institute of Technology's Social Justice Center, a first-of-its-kind initiative in higher education to address the diversity issues faced by BIPOC individuals throughout their education and career development.
Head to Reebok.com for more info. For the latest drops, check out our Sneaker Release Dates Calendar.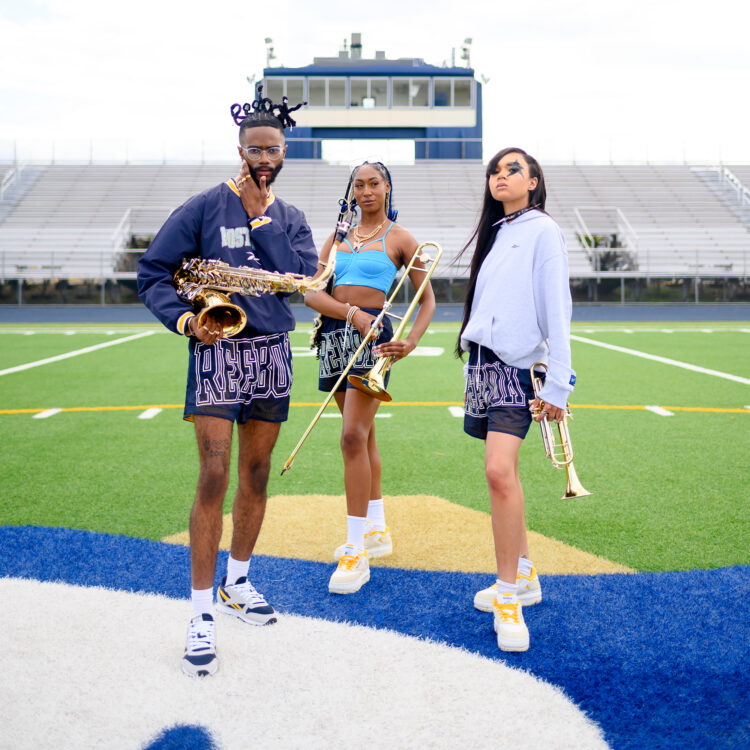 Reebok "Most Extra" Collection/Reebok