No-Comply Skateshop located in Austin, Texas just celebrated 15 years of being in business and closed out SXSW with the release of the third installment of its exclusive collaboration with Vans Skateboarding: the Vans x No-Comply x Daniel Johnston collection.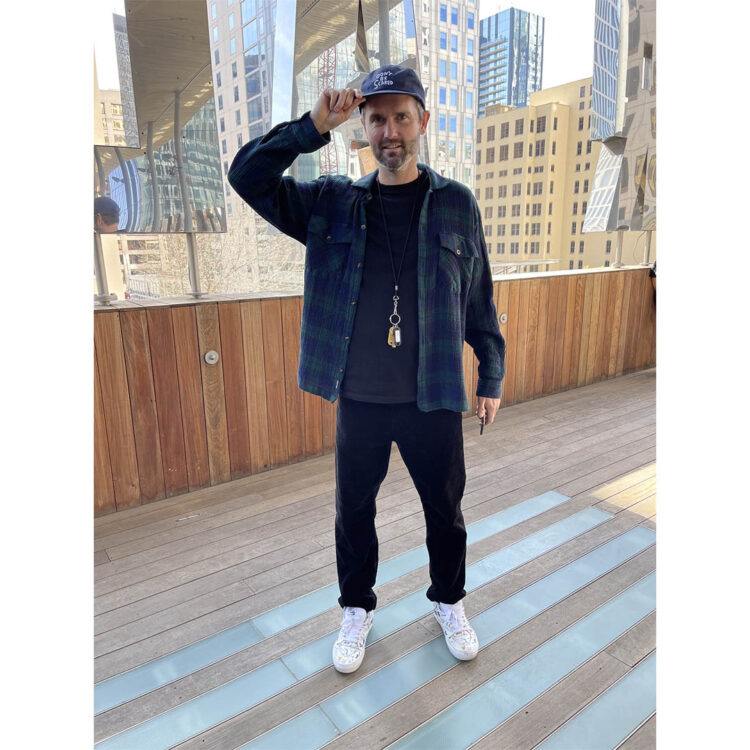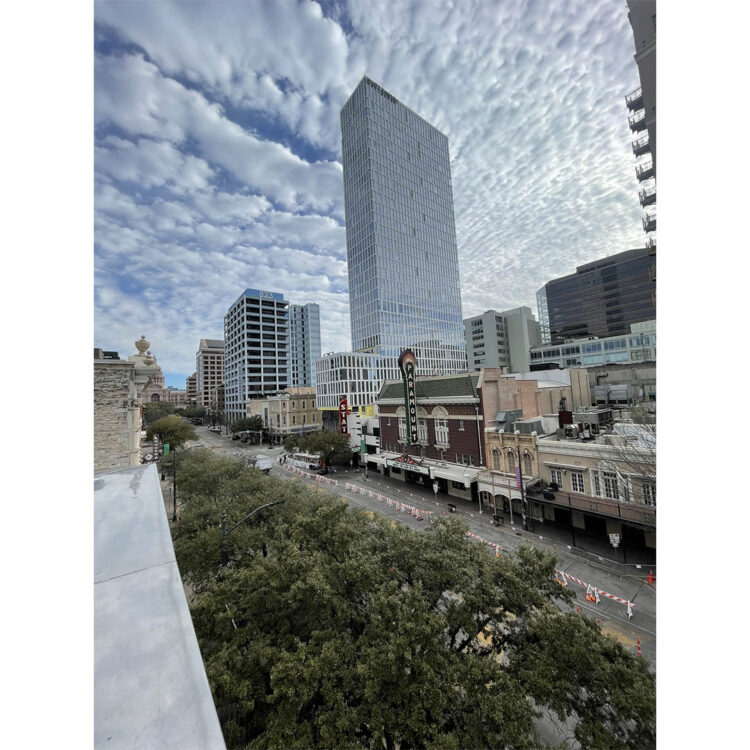 No-Comply is honored and humbled to have its name associated with the work of Austin legend Daniel Johnston. Although best known as a musician, Daniel Johnston was also an extraordinarily well versed visual artist. Inspired by comic books, his sketches and artwork showcased a plethora of characters and symbols that he developed throughout his lifetime. Johnston battled against schizophrenia and bi-polar disorder during his rise to prominence in the Austin music scene. These disorders caused him to spend extended periods in psychiatric facilities, but that did not stop his rise to stardom and nationwide popularity. Inspired by his courage in openly sharing his mental health journey, No-Comply will be donating a portion of the sales of the collaboration toward the 'Hi, How Are You Project' which promotes open conversation on mental well-being.
As part of the promotion, No-Comply took the next step in their partnership by joining forces with The Contemporary Austin and their exhibition, "I Live My Broken Dreams," Johnston's first museum exhibition ever (previously on display until March 20th). No-Comply will also support the construction of a Daniel Johnston mural on the wall of The Contemporary Austin.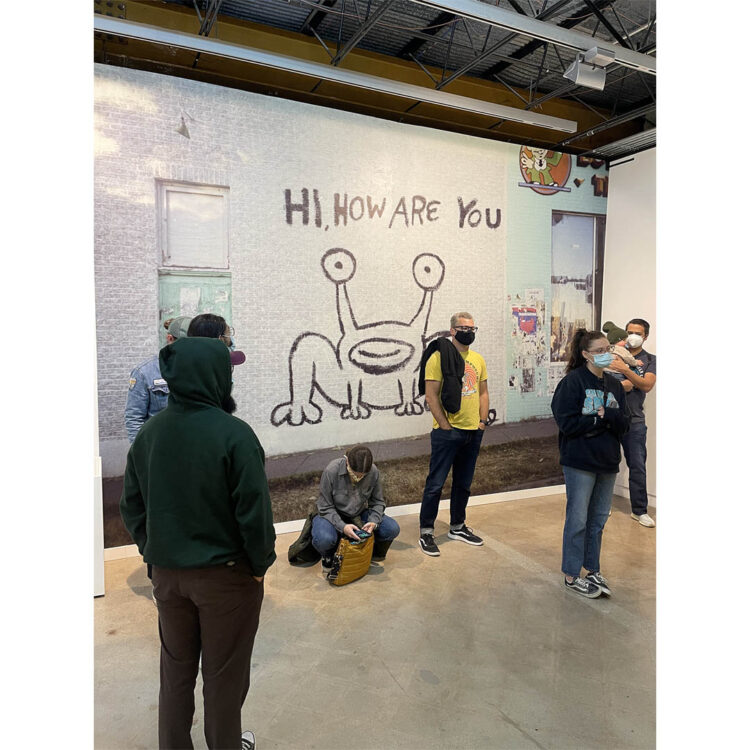 The exclusive release experience included a viewing of the mural (Showgoat Murals), a walkthrough of the full exclusive exhibition, and the opportunity to purchase the 3 sneakers from the capsule–all while hanging out on the Austin Contemporary rooftop, overlooking downtown with Waul of the Weald and DJ Manny setting the mood. A few lucky customers were also given a VIP invitation to the live acoustic set performance (on March 19th) with Japanese Breakfast.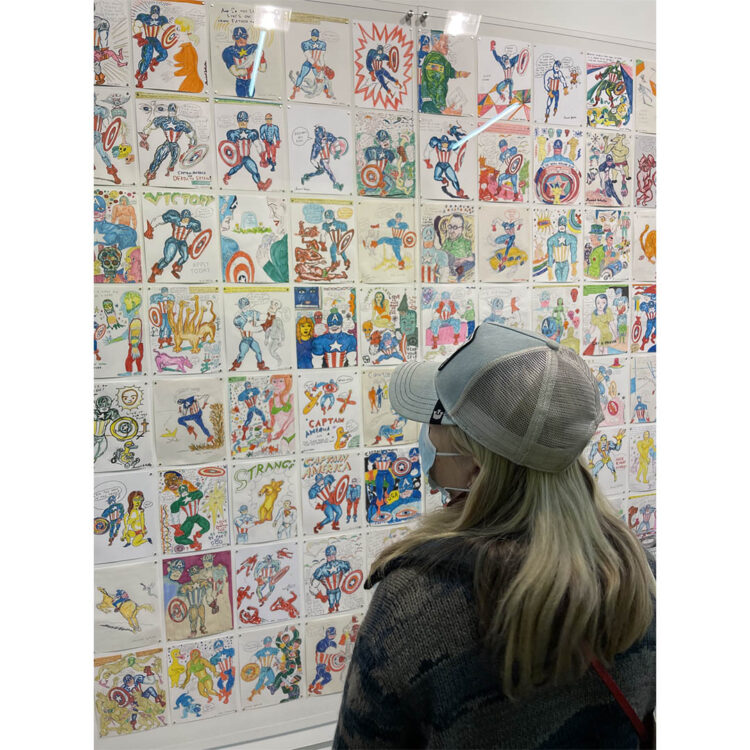 VANS SLIP-ON TREK the first All over print trek with Daniel Johnston art and No-Comply logos on single piece injected construction, deconstructed drainage holes for breathability. Lightweight and rinsable.
Includes Gift With Purchase items featuring 5 custom bobble push plugs and custom sticker sheet
VANS SKATE HALF CAB celebrating 30 years of an iconic style in premium leather, all over printed Daniel Johnston art, custom No-Comply art by Daniel Johnston on the sidewalls and in-sole, a transparent gum outsole with Daniel Johnston art stars, and with No-Comply logo medial patches.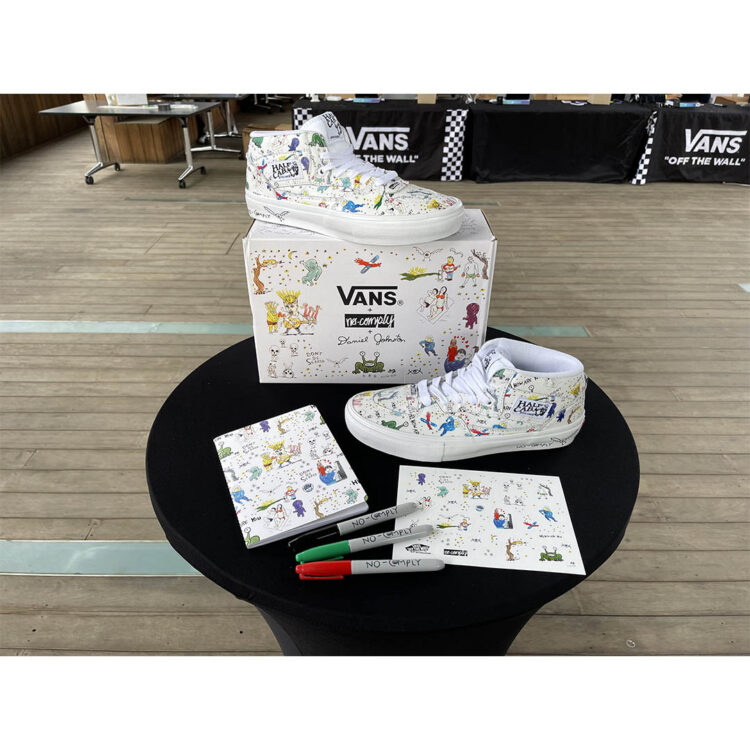 VANS SKATE GROSSO MID inverse colorway from the Half Cab, with sturdy suede and canvas featuring all over printed Daniel Johnston art, custom No-Comply art by Daniel Johnston on the sidewalls and in-sole, a transparent gum outsole with Daniel Johnston art stars, and with No-Comply branding on tongue.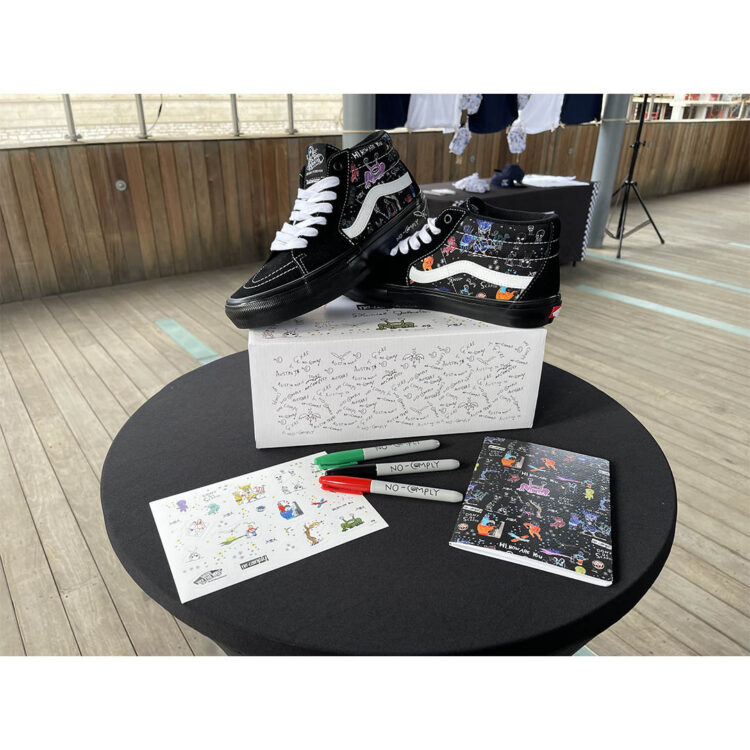 Nice Kicks was able to catch up with Michael Laybold of No-Comply
Nice Kicks – Whats does this release mean to you?
Laybold – As we're all coming out of the pandemic it's more important now than ever to encourage an open and honest conversation around mental health. I'm so proud of what we've been able to do with this collection, whether you've been a fan of Daniel's work all along or you're a sneaker collector that just found out about him, or you just thought they looked cool, it means so much to me to help spread a positive message to our community everywhere.
Nice Kicks – Are we going to see a part 4?
Laybold – We're going to rest up a bit after this past weekend, but I won't rule anything out.
Nice Kicks – What made you guys choose DJ as the collaboration?
Laybold – Daniel Johnston came to prominence in the early years of SXSW, here in Austin, TX, in the 1980s. His iconic album 'Hi, how are you?' poses such a simple question, but it can be a powerful tool to honestly evaluate where you are at mentally. For us, it made so much sense to release our collection during the music portion and utilize our current platform to promote a very positive message on a large scale.
Nice Kicks – Did you have anytime to enjoy yourself?
Laybold – I had a blast talking with everyone Saturday and Sunday. A lot of work went into it and it's definitely something I will never forget. We are so grateful for all the help and hard work from everyone at Vans Skateboarding, the Contemporary Austin, the Hi, How Are You Foundation, the Johnston family, our wonderful staff for holding it down and of course, everyone that came out to experience the exhibition and the pop up.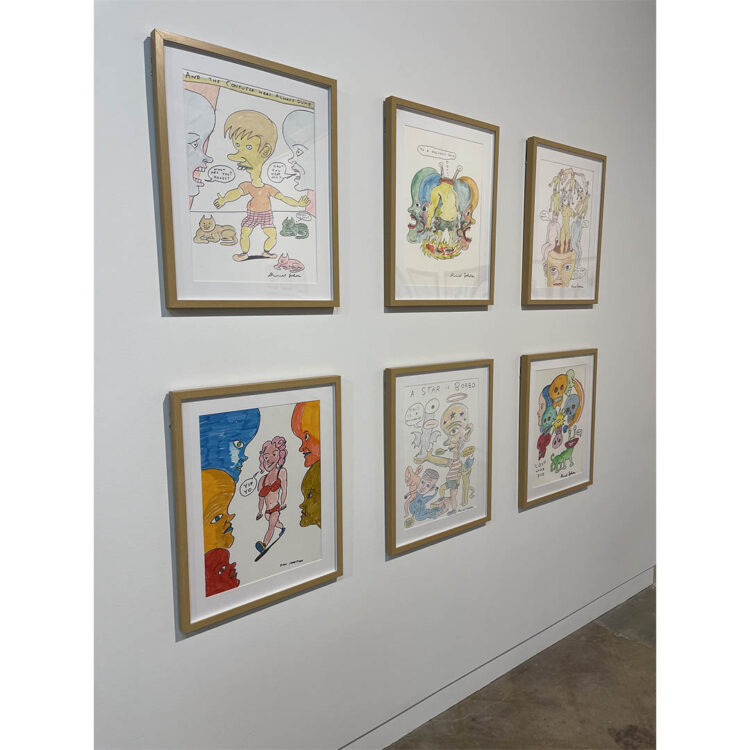 Dylan "Pug" Jones (Assistant to the Regional Manager) – was also quoted saying, "What a wild ride it has been the past few years to end with this heart felt celebration."
"He's gone, but he meant for it to go on. A continued story…" Daniel's brother Dick Johnston during the unveiling of the Daniel Johnston Mural on our building at 7th and Congress (Austin Contemporary)