Kobe Bryant's fifth and final title is arguably his most memorable. Bryant was on a mission after losing to the Boston Celtics during the 2008 Finals by beating the Orlando Magic in five games in 2009 and then looking to avenge his loss in the 2010 Finals.  As Kobe locked up his fifth championship in Game 7 against the C's, some of his most memorable colorways came to fruition as a result.
The Nike Zoom Kobe 5 "Big Stage" became immortalized along with Bryant's fifth ring. Later on, Nike gifted a special Nike Zoom Kobe 5 "Parade" during the celebration that took place in Los Angeles. Now, as the Nike Zoom Kobe 5 gets the retro treatment, the "Big Stage" and "Parade" colorways are coming together.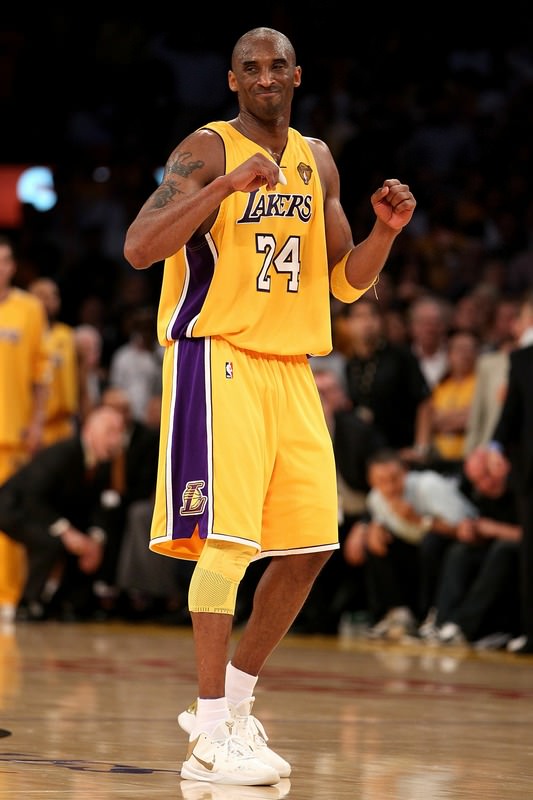 In split fashion, the "Big Stage" takes over the right side of the shoe with its pure white and gold combination that is etched in the memory of Lakers fans everywhere. On the other side of the shoe, the "Parade" colorways come into play but in black rather than the blue that Kobe wore back in the day.
Official images of the upcoming Nike Zoom Kobe 5 Protro "Big Stage Parade" surfaced. If you're looking to add the pair to your on-court rotation or you're looking to honor Kobe Bryant and his legacy, the pair releases on in August 2020.