words // Nick DePaula:
In a monumental brand decision that came down to the final hour of the "match clause" window, Nike has opted to fully match adidas' endorsement deal offer to NFL star Odell Beckham Jr., keeping the Giants wide receiver and style icon with the Swoosh for at least the next five years, industry sources tell Nice Kicks.
After Beckham Jr.'s initial Nike endorsement deal was set to expire earlier this month on May 1st, Odell, his agent Zeke Sandhu of Elite Athlete Management and his business manager Heather Van Norman met with both brands to hear pitches and new offers on a long-term partnership. From the onset, there was an expectation for a signature cleat, cross-trainer and a full apparel line, according to multiple brand sources. There was also an emphasized desire to be a "brand icon" on Beckham's part. He was, rightfully, looking to be featured beyond just Football and Training category activations and campaigns, and incorporated into global brand marketing for lifestyle products and running campaigns as well.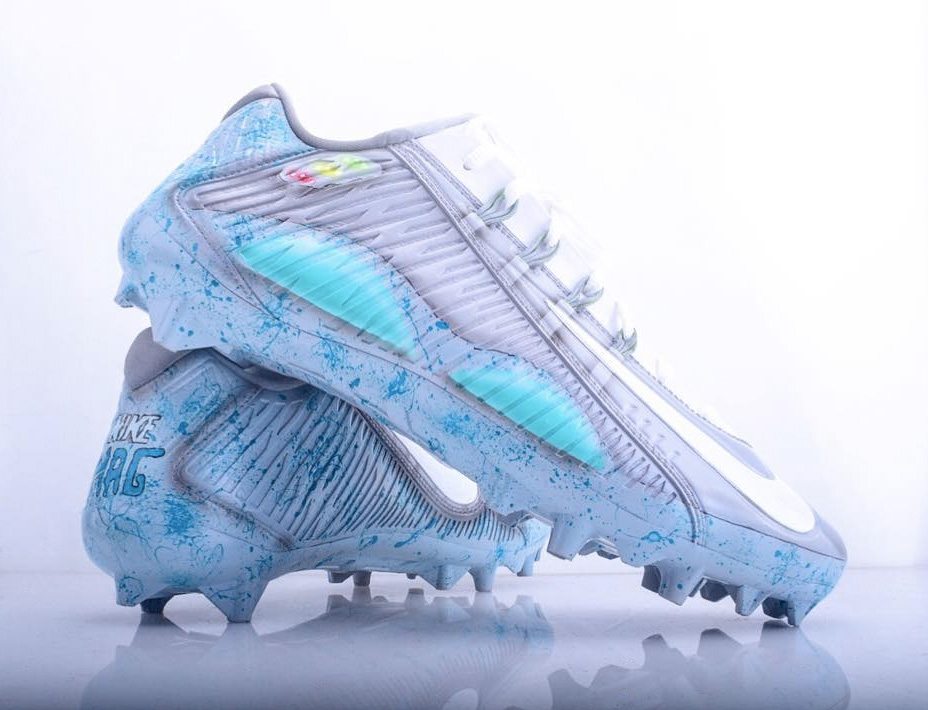 Much like restricted free agency in pro sports, during negotiations, all along Nike reserved the right to a "match clause," allowing them to fully match any agreed upon term sheet from a competitor and retain Beckham Jr.
That 10-day match window ended today — with Nike exercising its right to match. The deal is believed to be worth more than $29 Million over the 5-year length, with additional incentives that could add another million to each year of the deal.
If certain triggers of the deal are met, the deal could escalate to a value of as much as $48 Million over 8 years. It is by far the most lucrative endorsement deal for a NFL player to date. 
The value of his new Nike endorsement deal actually dwarfs his current team contract, as Odell's initial 4-year deal with the Giants as a 2014 Draft pick pays him $10.4 Million over the length of the deal, along with a $5.9 Million signing bonus.
Not only is Beckham Jr. one of the more stylish players off the field, but he's also become known for his inventive and flairful customized cleats on the gridiron in recent seasons, transcending his sport as an influencer in both sneaker culture and fashion. He's worn everything from Marty McFly Nike Mag-inspired cleats, to even Charlie Brown tributes and Supreme x Louis Vuitton custom iterations, routinely keeping an interest from media and fans in his footwear on a weekly basis.
Going forward, expect to see Odell Beckham Jr. continue to be a marquee featured athlete in all Nike brand activations, as he continues to influence culture both on and off the field.
originally published 5:25 PM EST / May 23, 2017