lead image by @aaronkkai
Out of the box artists may be gaining on basketball fanatics in regards to defining sneaker culture in 2018, but make no mistake, LA has never had a shortage of either.
Coming out in a big way for the All-Star Weekend festivities, the Nike Makers of the Game space opened on a work day with Black Mamba fanatics, aspiring designers and Supreme-soaked swaggers all taking time to line up for a chance at the UNDFTD x Nike Kobe 1 Protro and a chance to put in their 10% on the Swoosh's smooth DIY lineup.
Similar to the AF1 custom spaces that popped up over the globe for the shoe's famed 35th anniversary, this creative co-working space in downtown LA offered attendees the chance to dip-dye, airbrush, stamp, scribble and over-brand the likes of the Air Force 1, Air More Money, Vandal High and Air Huarache.
Weaving through the same LA traffic Drake made mention of on "Only," arriving at the Makers Space was well worth the trek. Upon entrance, a variety of Ekins were on site to slap fives and big-up designs, while everything was on the table to make your 1-of-1s as wild, extra or just plain true to the wearer as could be.
Going the airbrush way on my left pair, while keeping it player on the right side, the finished product turned out perfectly unfinished as I can doodle and dye these from home as I un-DS them around Austin. I must say, while I'm super stoked on my Air Force 1s, the Air More Moneys people were customizing with added Swoosh styling and scribble details, like a young KG, were the top of the pops to me.
Exiting the space early due to flu-like symptoms attained days earlier on the road, making my own Nikes in the city that Kobe introduced me to as a kid couldn't have been any doper. Perhaps even better than making them though?
Dipping out early and talking kicks with all the LA locals that camped out to get the UNDFTD x Nike Kobe 1 Protros. As someone that works as a creative but lives for hoops, it couldn't have been cooler than chopping it up with fellow fans that grew up on Bean and lit up once they heard he was going to be at the space later that day.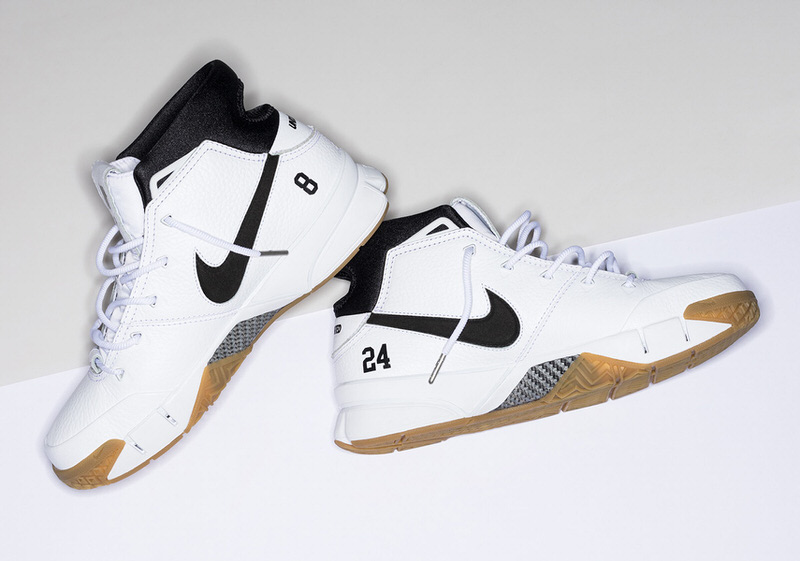 While everyone won't be able to get a pair of the UNDFTD Kobes, it's hard to imagine a better roll out for the Protro line than this. Setting things off in the city where he made his name with the shop he rolled up to in a DeLorean is right on time, setting the stage for one of the best signature reboots we've long awaited.
Come next year in Charlotte, could we see both worlds collide even more? Makers Space Kobes, Huaraches or other hoop models of the performance, Retro or Protro variety? I can personally say the only thing cooler than wearing around my 1-of-1 Forces would be playing in 1-of-1 Kobes. Hmmmmmm…..
Thanks to Nike for the opportunity, looking forward to see what Charlotte holds in 2019.