Discussions regarding LeBron James' fifteenth signature shoe with Nike grow louder and louder as we near the shoe's late-October release. The shouts waver in both directions, in favor of and opposed to. The latter, of course, is already turning towards the former, given closer looks at the most intriguing style yet – the Nike LeBron 15 "Floral."
First seen on James himself during a modeling sesh in the Kith Sport New York Fashion Week presentation, this iteration features zipped construction that essentially splits the shoe in two. Basking in gold, both the zippers and the track in which they set course, juxtaposition comes at the hands of embroidered floral print layered on each side of the aforementioned midsection break. When unzipped the centermost point of the shoe reads "Long Live The King," an ode to James' long tenured and royal moniker.
Release details for the Nike LeBron 15 "Floral" remain scarce, largely just as much as the shoe's loose affiliation with Kith. Stay tuned for more details.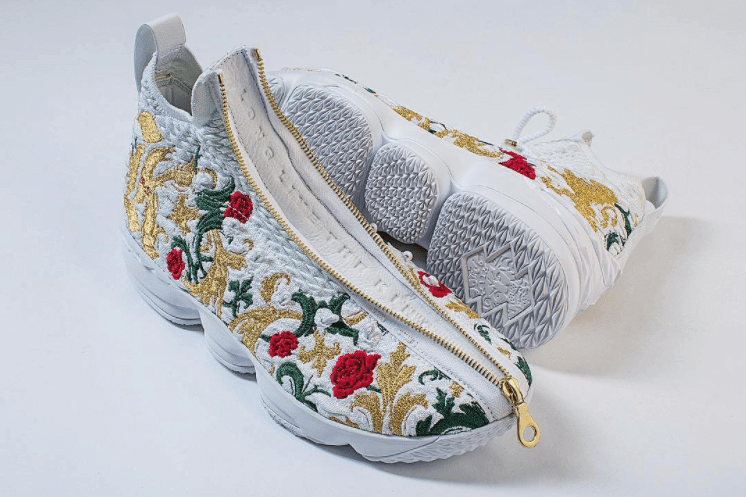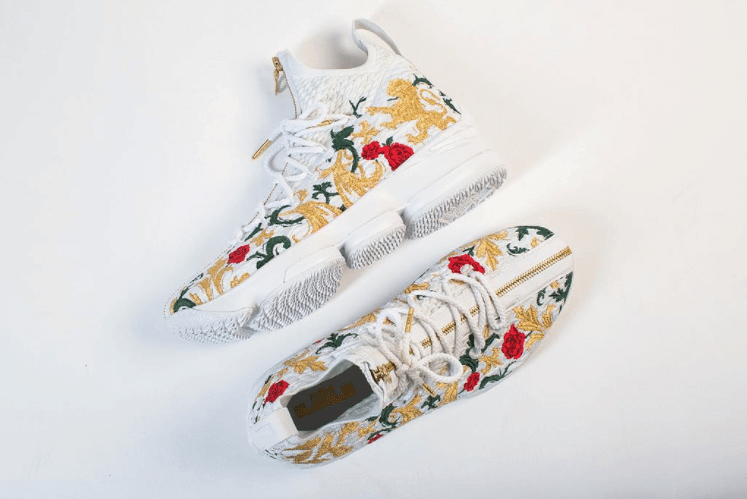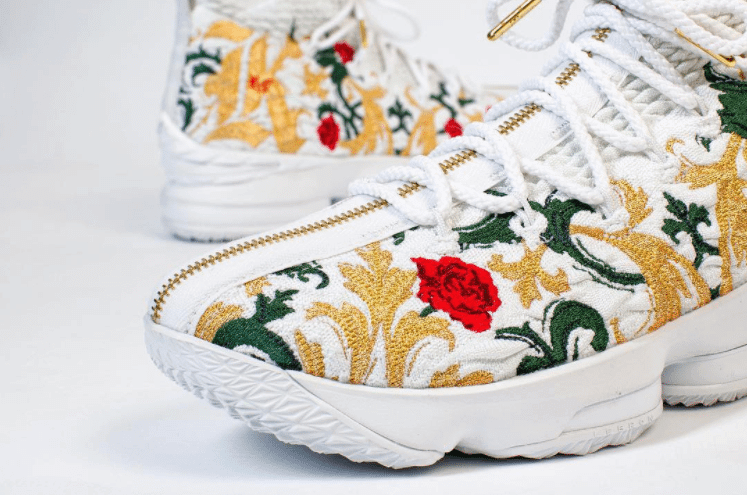 Source: Tim Day