All eyes, both literally and figuratively, are on the Nike Kyrie 6.
While Irving just started getting buckets in his latest and greatest signature shoe, the man in Brooklyn and his team in Beaverton are already looking ahead to his next few models.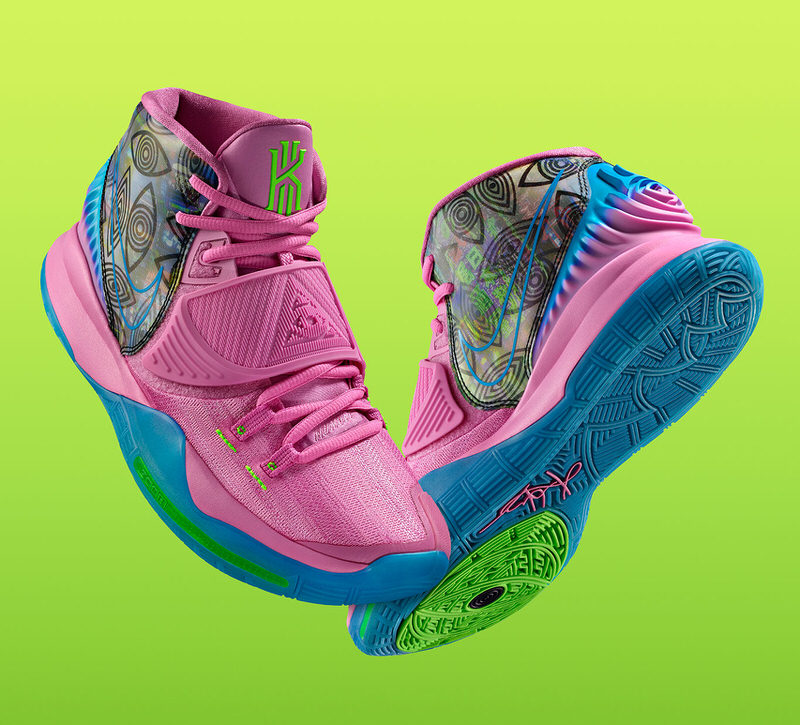 "Kyrie's already got some ideas for the 6, 7 and 8, so that's what we're getting after. That's the next move right now," Uncle Drew design lead Ben Nethongkome told Sneaker Freaker.
"We're even looking at some really blue-sky concepts for the 9. It's going to be wild to see how it all comes alive."
Blue-sky concepts you say? In the world of the Innovation Kitchen as it pertains to Nike Basketball, such a phrase aligns with ground-breaking, aspirational models like the Nike Air Foamposite One or Adapt BB.
While Kyrie's signature line has been strong but relatively to tame in regards to price-point and new tech, could they really get weird, wild and expensive come the Kyrie 9?
We're not mad at all at the accessibility of the Kyrie line at this juncture, however, we're here for his 'Foamposite' so to speak.