For the second time in as many years, Nike today introduces new WNBA uniforms for the upcoming season.
WNBA teams will wear Nike Women's Aeroswift uniforms throughout the 2019 season.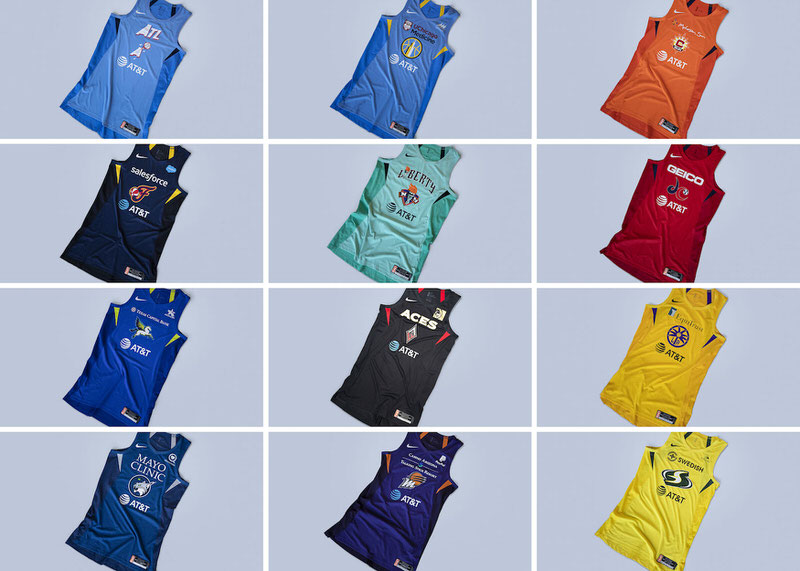 Much of what is seen here mimics the performance uniforms from 2018. However, there are a few aesthetic updates that ensure the league represents the pinnacle of innovation and style on the court.
Players numbers will only appear on the rear of the jerseys so that team logos can be the focal point of the jerseys front end. With that, teams like the Chicago Sky will debut revamped logos for the first time next season. The Las Vegas Aces will see its Icon Edition uniform feature new red accents, while similar changes will be made to their Statement Edition kit.
The 2019 WNBA jerseys will debut on-court during the preseason starting May 9. Jerseys will be available at WNBAStore.com beginning May 24 for the start of the regular season.