Before Air Max Day next month when a host of new models will release for the first time and classics will emerge yet again, Nike is getting off a few gems that aren't necessarily on the calendar for March 26.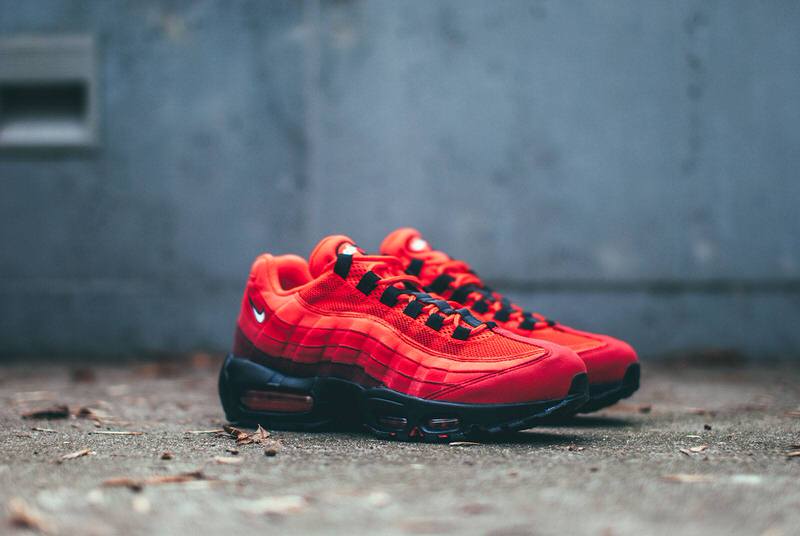 This Nike Air Max 95 'Habenero Red," for instance, isn't an Air Max Day release but it very well could be. Produced in the 95's original construction with a color palette relatively foundational to the shoes earliest looks, customary red and black tones outfit the Sergio Lozano design in a familiar scheme that somehow feels new again.
Grab this budding Air Max 95 now at select shops that include Eleven.