Circling floral expression and vibrant exploding fireworks, Nike's 2018 Chinese New Year collection is if nothing else a celebratory ode to the upcoming zodiac spoken directly through sneakers. The wide open space more affectionately referred to as the Nike Air Foamposite One allows the homage to breathe easy, ranking among the best CNY models we've seen from the Swoosh thus far.
With certain aesthetic similarities to the "Tianjin" edition from 2015, the gradient foam shell appears mostly in blue with a slightly yellowed toe while the midsection resides somewhere in between. Its graphic is busy yet effective; birds are flying, flowers are blooming and fireworks light the entire scene.
See for yourself below with a closer look at the Nike Air Foamposite One "Chinese New Year" edition and stay tuned for impending release details.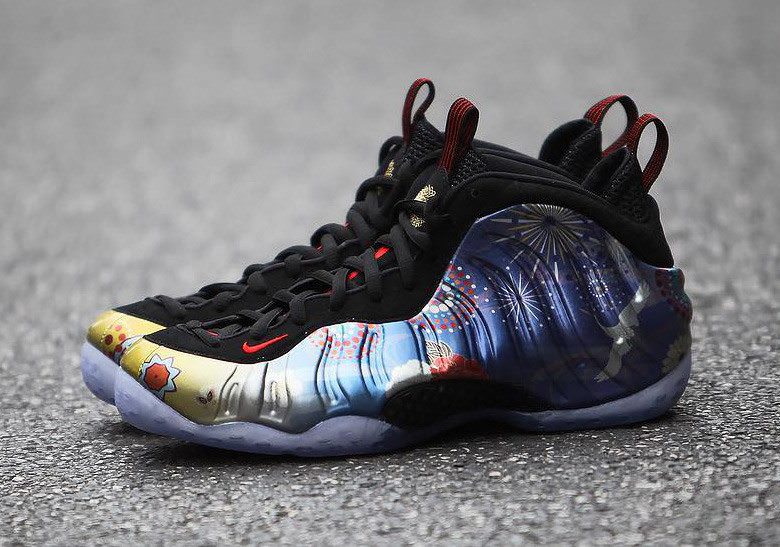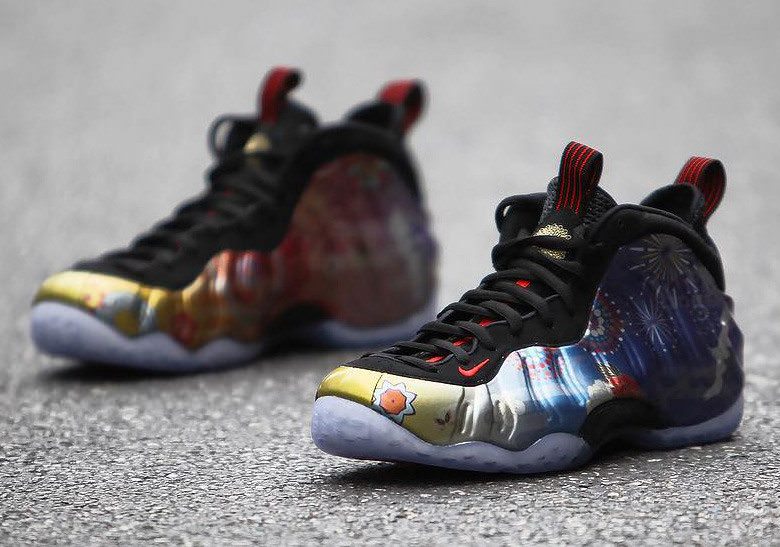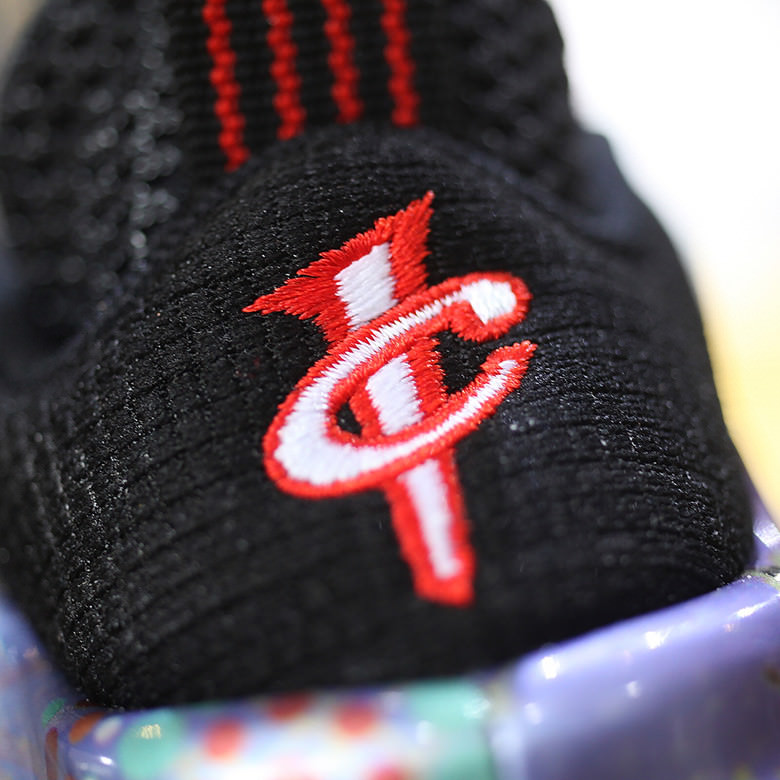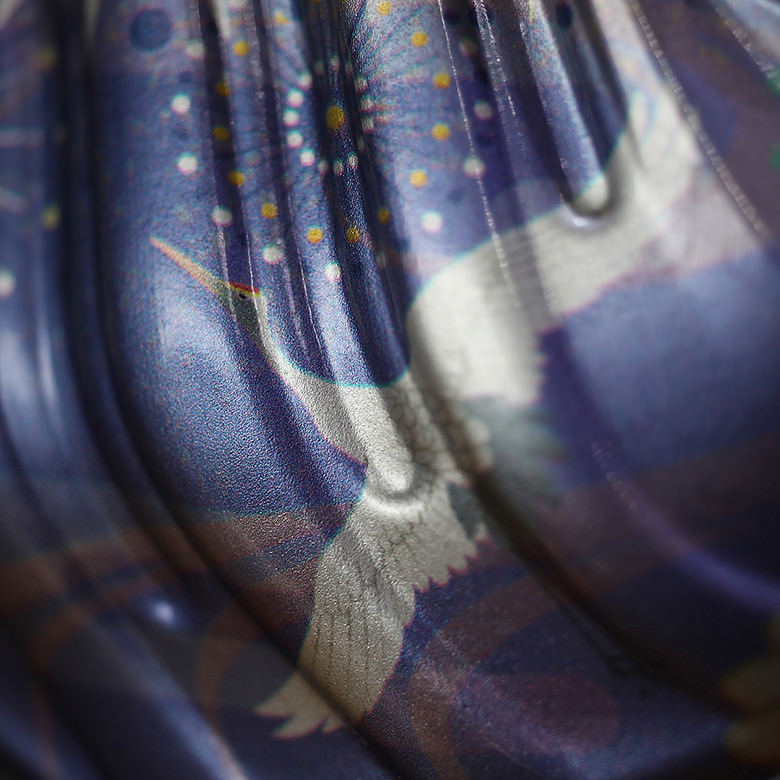 Source: GC911