It's the middle of the 8th inning in Chase Field located in downtown Phoenix. The LED video board shows a bearded man with flames behind him as Jay-Z's "Public Service Announcement" is playing throughout the stadium accompanied by cheers from the home team and sounds of defeat from the visitors. Archie Bradley, the electrifying relief pitcher for the Arizona Diamondbacks, owns the mound with swag and his upper 90 MPH fastball. He can also rake in a few runs come crunch time, but that's not the only heat Archie has in his arsenal.
We sat down with Archie and talked baseball, his energy and, as always, his current rotation. Check out what Archie wears off the mound in our latest installment of My 5.
Air Jordan 11 "Cool Grey"
Archie Bradley: Air Jordan 11s are my favorites. I love them. If I had to pick a colorway, it'd have to be the Cool Greys. Those are absolutely my favorite. I just love the way they look. When I think about Michael Jordan and I think about his shoes, I always picture him wearing these. When I really first got into shoes and into Jordan, the 11s are what peaked my interest. They're everything I saw and wanted. I buy my shoes to wear them — I don't deadstock them or anything. I can't explain it with these. The design, the colorways, the outsoles. All of it. As a baseball guy, I always see CC Sabathia wearing them too on the mound.
Supreme x Vans Sk8-Hi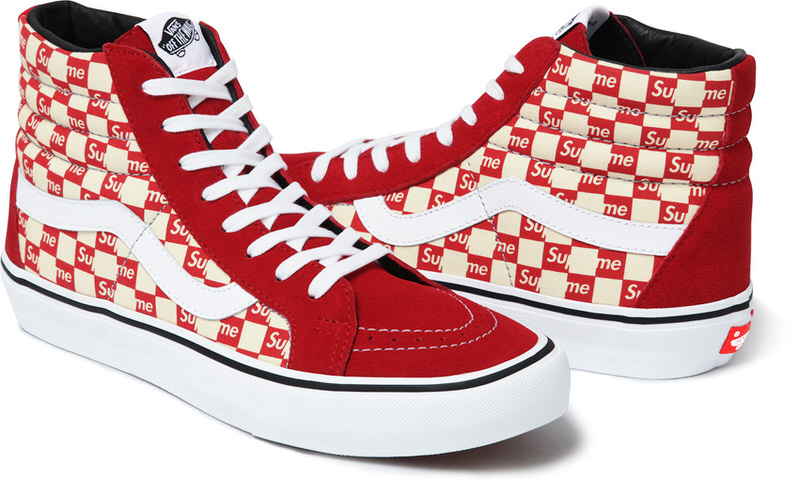 Archie Bradley: I have to give a  quick shoutout to my teammate Jake Lamb for really putting me on Vans. I wear my Vans everywhere, whether I'm heading to Chase Field or I'm out at the bars. They have a ton of variety with their collabs which I like. They have the Supreme, Peanuts, Duck Hunt, Toy-Story and a bunch of others. I like the versatility of them because you can wear them with anything. Unlike some of these other shoes that get up on price, the Vans are always going to stay at a pretty decent price point.
Air Jordan 3 Black/Cement
Archie Bradley: That elephant print worked into the shoe. I wouldn't call myself a sneakerhead and I'm not out there for every release but when I did my own research and started getting into shoes and colorways, I ran across these and knew I had to have them. The elephant print just adds something to it and makes it really pop so I like it.
Air Jordan 4 White/Cement
Archie Bradley: The way that the cement pops on the white. I look at shoes that I see a lot of people wearing and these always come up. These 4s are so popular. When you really get into the history of the shoe and everything, you appreciate it. Much like the 11s, the 4s really hold their value. These, the 11s and the 3s will never go out of style for me.
adidas Yeezy Boost 350 "Turtle Dove"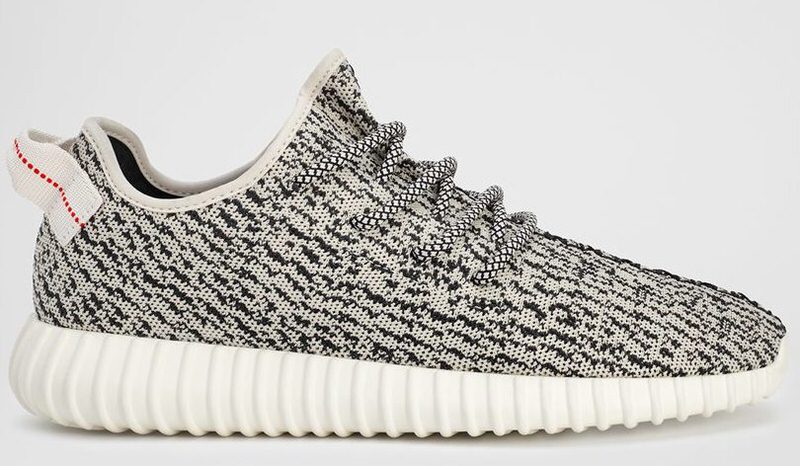 Archie Bradley: I have two pairs of these because I love them so much. I have the Moonrocks too that I need to start wearing. Just like most people when it comes to the Turtle Doves, I fell in love with the craze. I fell in love with the way the shoe looks. They kind of remind me of the elephant print when I look at the upper. I can wear them every day, and they're super comfy.
Keep up with Archie Bradley and his adventures on Twitter and Instagram. Be on the lookout for his heat both on and off the mound this upcoming season.