Get zen with the upcoming Museum of Peace & Quiet x Vault by Vans Collection. Founders Christion and Ashley Lennon bring their traditional minimalist aesthetic to a trio of different Vans styles.
For the collaboration, Museum of Peace & Quiet delivers a harmonious experience to shoe lovers that appreciate classics. The brand is a niche within the streetwear industry, as its minimalism stands out against the bold and brash elements of streetwear. The collection with Vault by Vans includes the brand's signature colors on the Vans OG Style 36, Vans OG Authentic LX, and Vans OG Mule LX. Each style is crafted with earth tones of green and grey, using materials like suede and leather.
"I think this collaboration is a perfect mesh between both brands. Vans have been a go-to staple shoe for as long as we can remember. Staying true to our brand boasting a pure, uncluttered aesthetic inspired by the stillness and serenity of nature," says Co-Founder Christion Lennon.
The Museum of Peace & Quiet x Vault by Vans Collection launches at Dover Street Market London on March 7, 2022. Additionally, the collection will be available online at Museum of Peace & Quiet and at select Vault by Vans retailers worldwide starting on March 11, 2022. The Vans OG Authentic LX style will be released at a later date on May 13, 2022. For more Vans releases and updates on all your favorite sneakers, follow @NiceKicks on Twitter.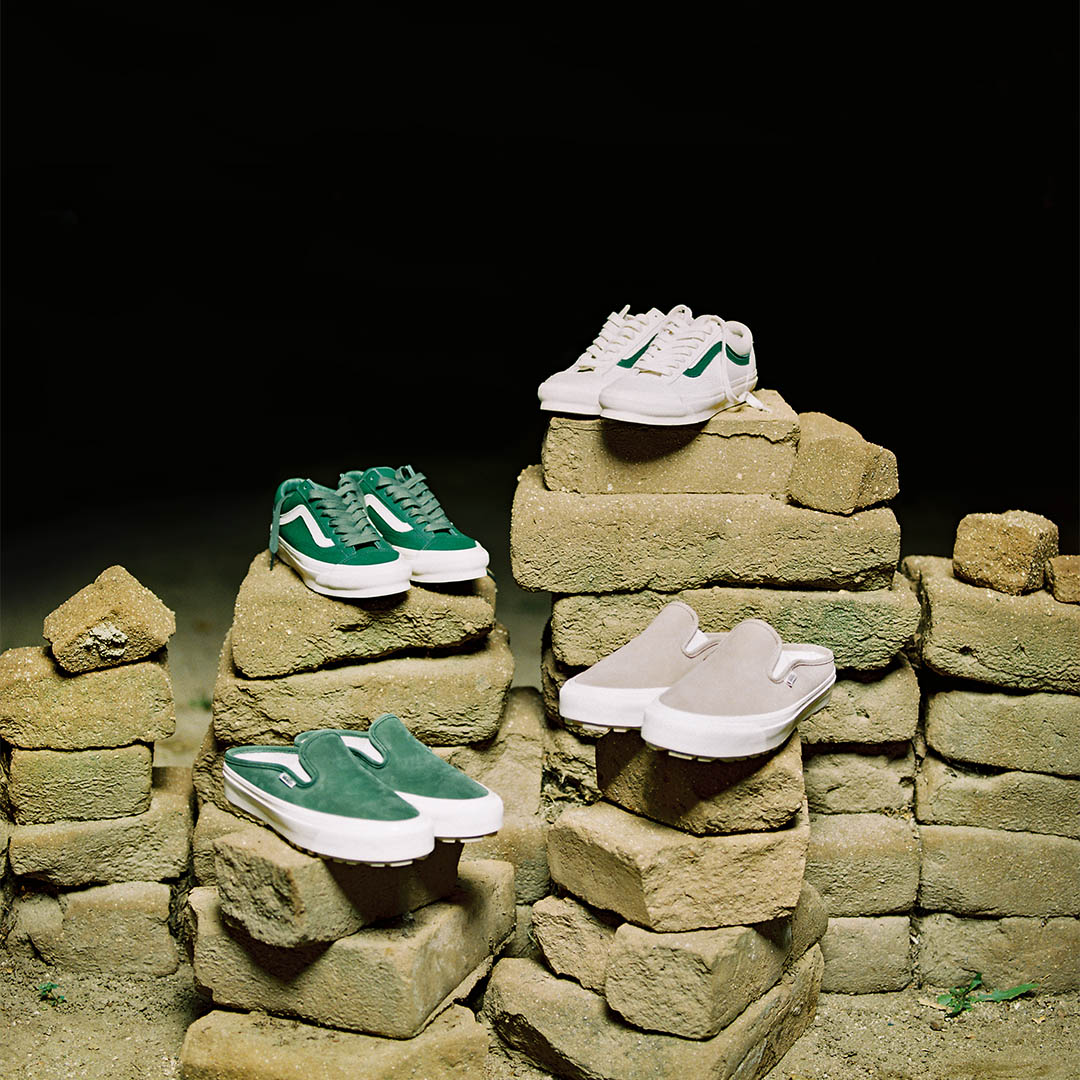 Vans OG Mule LX