Lucki is underground rap's most radiant poster child.Born and raised in Chicago, Illinois, Lucki is entering the spotlight with the youth of his city rallied behind him. And he continues to recognize his roots.
Lucki found himself collecting sneakers and writing raps as a young teenager, much like many Chicago kids. However, what started as a small interest in music and style eventually led him to become one of the hottest MCs of 2019.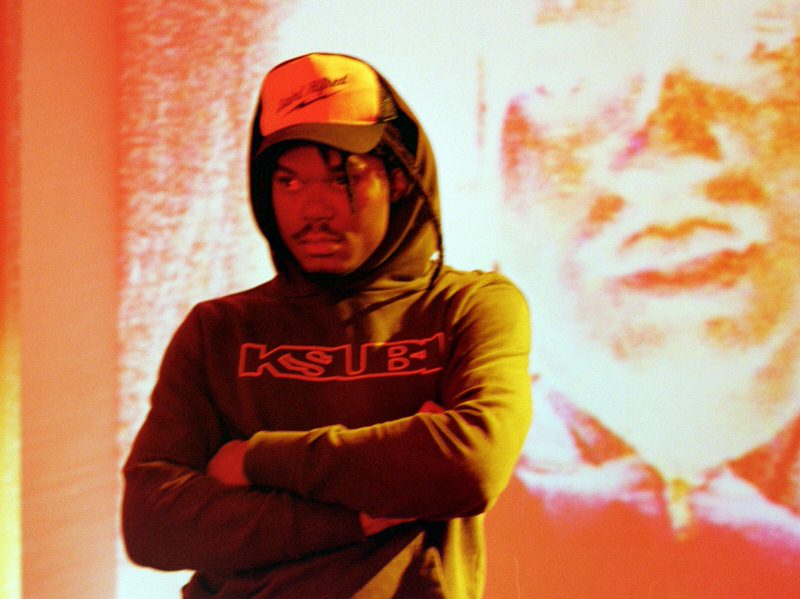 Now, after two full-length projects this year and headlining his latest North American tour, Lucki has amassed one of the fastest growing fanbases in hip-hop. Moreover, his sense of personal style is shining brighter than ever.
Fresh off of the release of his latest project Days B4 III, we sat down with Lucki in Austin, Texas to discuss his unique sense of style and artistry. Read our full interview with Lucki down below and be sure to check out Lucki's latest project, out now.
[bsc_separator style="solid" height="4″]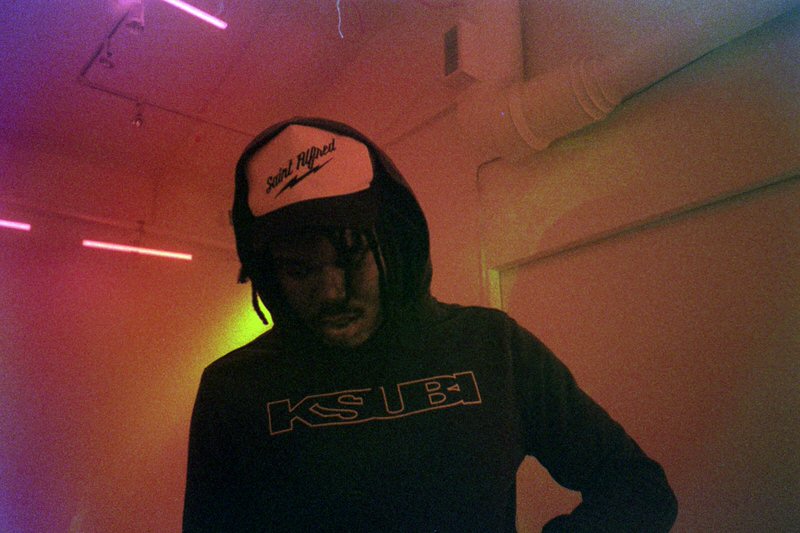 Nice Kicks: You grew up in Chicago, correct? 
Lucki: Yeah I'm from the West Side of Chicago. People think I'm from the low end. I went to school in Maywood, though, so, that's the suburbs. But that's just right outside the city.
But I was born and raised in Chicago. I was born in Illinois at Masonic on the North Side. So, born and raised. I've got real roots, everything's in Chicago. 
NK: You must've gotten into sneakers pretty early on.
Lucki: Yeah, I got into sneakers when I was like a teenager. Where I'm from, people have a closed mind and will wear like Timberlands — and that's it. But when I started going to the South Side, I'd see there's people like Chance The Rapper. Then I started going to Hyde Park and I started seein' fly dudes rocking LDRS and brands like that. So that just opened my mind. Like, Ahh yeah– and I was already wearing Jordans, because of where I grew up– but I really started wearing Jordans after seeing all that. I knew about LDRS before I knew about Supreme. It's a trip. [Laughs]
NK: What was the sneaker that started it all for you?
Lucki: Lowkey the Wolf Grey 5s. I just liked them. It's just an ugly shoe, but that's what started it all for me. After that, it was the "Mars Blackmon" Jordan 4s, not the Fire Red 4s, but the ones with Spike Lee's face on the side. You feel me? Then, the "Bred" 4s. I just got into Jordans after that. Oh! And the lime-green Foamposites! That was in 2010.
Soon after, just going to school with me — you could ask anyone I went to school with — I was wearing a different pair of shoes everyday! Before the hood was on Foams, when the DMV was just on Foams, Chicago was on Foams, they was like, "What is them?"
NK: After you got into streetwear and sneakers, what led you into your music? 
Lucki: Well, I was rappin' since the 7th grade. Well, let me clarify. I was writing raps. I wasn't rapping yet. I was writing the raps. And I was always writing raps back then just 'cause of Lil Wayne. [Laughs] You wanna know the first beat I ever wrote to? It was Ron Browz's "Jumping Out the Window." [Laughs] I swear to God! That's the first beat I ever wrote to. That was a classic. I was just on it so much. I was just rapping to it in my notepad and everything. 
NK: When did you start to take music more seriously?
Lucki: I started taking rap serious when I was at home, I was a teenager. I had went to the library downtown and I saw Chance the Rapper. His new mixtape called Instrumentality had just came out. Literally. Acid Rap hadn't even come out yet. 10 Day hadn't even come out yet, ya feel me? I'm dead serious. This was like a year, maybe two years before 10 Day.
Harold Washington did this thing, it was this thing called YOUmedia. Every Wednesday it was from kids all over the city showing up here. Like, they'd really come down there just for that. That was fire, bruh. Everybody kinda left their bullshit at home, nobody was ever getting into it over there.
NK: Is that what inspired you to take music more seriously? 
Lucki: Yeah! Because I realized could do that shit. Like, Chance raps so raw, I'd never heard somebody else rap like that. So, I said I could do that for real. But by the time I started really rapping, rapping like Lil Wayne was already outta the picture by then. It was just corny to me by the time I started rapping. I knew I didn't wanna do that at all. And I knew I didn't wanna yell, right? I used to listen to the ScHoolboy Q and them all the time, so I knew I wanted to rap over beats like him, but I knew I didn't wanna yell. I swear to God I used to think about that on the train.
It was really just listening to Earl Sweatshirt and Tyler, the Creator, then I got into listening to Biggie by myself, then I listened to Method Man by myself. I really listened to that everyday. Like, going to high school. By the time I left high school all I was listening to was Mos Def. It just came from the music I grew up off of listening to. That's why I always appreciate that wave of music.
NK: What was the first city you went to, where you thought, "Wow, I just came from Chicago, and these people way out here are listening to my music?"
Lucki: The first one was New York. I was on this tour like two years ago and the tour was so dead. It was dead. Once I got to New York, it wasn't packed but it was good. It was a good show and well you know how New York is. I just really felt that love. 
NK: So that was the first one. What was the biggest one?
Lucki: New York! [Laughs] And Atlanta! It's just the shows and the love, like, I can't say that about everywhere now, ya know? I don't be faking, like, fake portraying the love, I don't be faking that stuff. It's real love. I really appreciate this because I feel like I fell off before so everything is real now. 
I appreciate this because I really do everything, bruh. I swear. And people know that I appreciate it. And that interview with Fader after my set at Fader Fort I was just like, bro I really used to be watching this. Like when Young Thug was high as hell at the Fader Fort? I had that moment. As soon as I was done performing they was like, "You wanna do an interview?" I really used to be on them blogs so this is all different to me. I really used to be on the blogs, all the blogs. I really appreciate it.
My first SXSW, I had a show with Danny Brown. And my second SXSW was a letdown. I didn't have any big shows. I only had two shows and they wasn't big. And I was staying in somebody else Airbnb on the couch. And there was a lot of us on the couch. Bro, it was crazy. And SXSW 2019, it was just crazy. The people are showing love, the supporters, the fans, the companies, everybody showing love. A lot of people don't like SXSW, I hear a lot of people saying ,"It's so industry now," but I like it though bro. People come down here to network – which is good but when you do it, just let it happen naturally. You don't come down here to be in people's face. You let it happen naturally.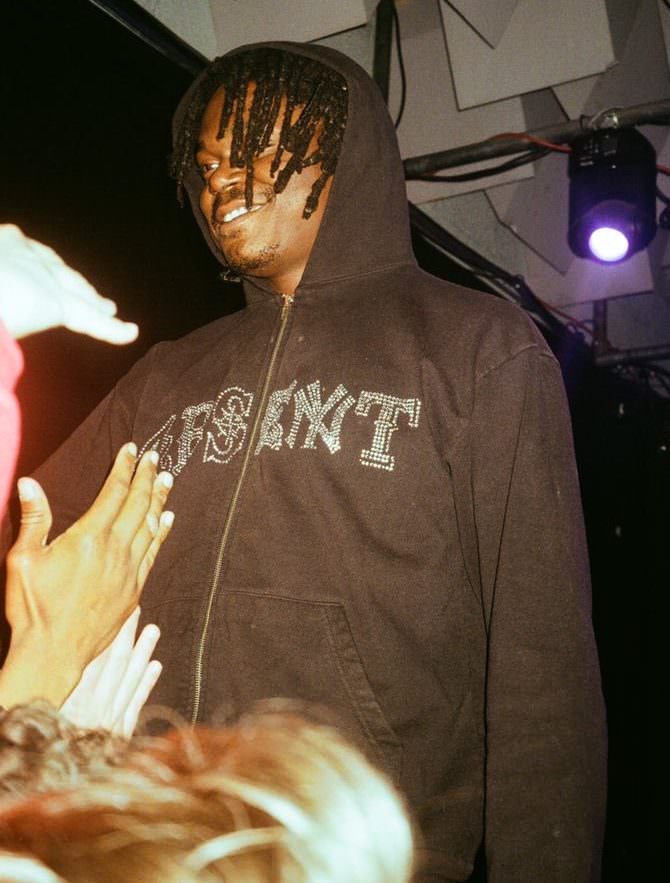 NK: Now that you get the opportunity to not only meet your fans, but to perform and develop this brand that's growing pretty fast, is there any project or collaboration coming soon that you're looking forward to?
Lucki: I would like to work with Future, that's it. And Juice WRLD. But the Juice WRLD collab is gonna happen. That's my real brother. I don't really like calling rappers my twin but that's my real twin. Future, yes. When he meets me he's gonna be like, "Damn I got a real grown son out here."
Keep up with Lucki on Instagram and be sure to keep an eye out for his upcoming tour stops. Special thanks to SXSW.