Though not as visible as the Balenciaga Arena or Triple S before it, make no mistake: the Louis Vuitton Archlight is the designer sneaker of the year.
Not designed by Virgil Abloh but gaining from timely traction just the same, the shoe has been most championed by Jaden Smith and turned heads thanks to its wavy design. Summer-friendly, a new pair with pop tones has surfaced as an exclusive for 24 Sèvres and Le Bon Marché Paris.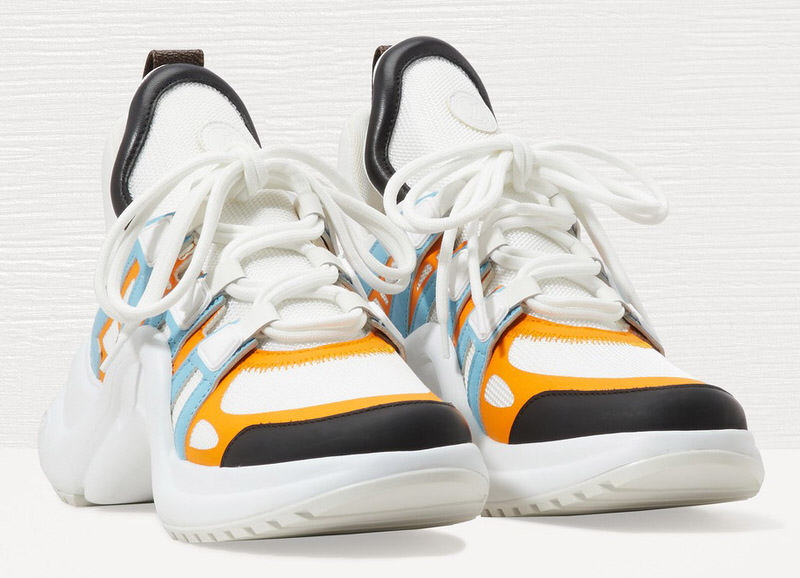 Baring a white technical base with overlays of the teal and tangerine variety, classic brown LV print plays the heel tab for a subtle but strong branding play. The wave midsole and low-cut ankle collar prove both futuristic and feminine on this model worn regularly by both sexes.
Running a steep £740 (~$965 USD), pairs are available now at 24 Sèvres.