Last night, Kyrie Irving played his first game at Quicken Loans Arena not in a Cleveland Cavaliers uniform. Irving was wearing Celtics green in The Land for the very first time, leading his very own team. He pulled out a very rare pair of Nike Kyrie's for the occasion.
Heard of but certainly unseen by most until last night is the Nike Kyrie 1-2-3 mashup. The silhouette is a juxtaposition of his first three signature styles, joining key design elements from each to create somewhat of a Kyrie Voltron. He laced up the pair in shootaround before switching it up to the Nike Kyrie 3 "Shamrock" PE for the game.
The sole and heel counter of the Kyrie 1 somewhat anchor the shoe, while the Kyrie 2 finds placement via its top strap. Lastly, the very base of the shoe represents Irving's current model, the Kyrie 3.
Grab a closer look below and stay tuned for more the NBA's opening week.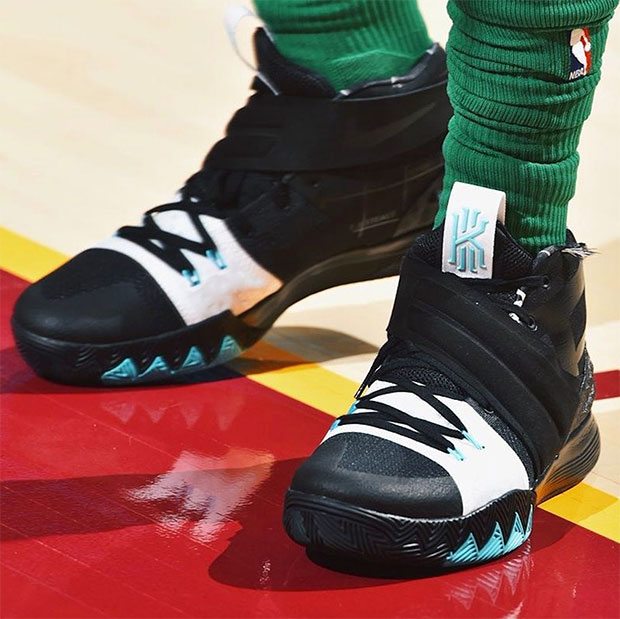 Source: WFNYScott