If it weren't for Converse and the Chuck Taylor, the world of sneakers and performance basketball shoes would not be where they are today. The godfather of them all has been forgotten by many for its pivotal role in the inception of performance shoes for the greatest sport in the world.
Last year, the ever-so-charismatic and stylish Kelly Oubre Jr. penned a deal with Converse for an exclusive on and off court contract that would make the Tsunami Papi the face of the brand as it remerges into the sport they spearheaded in the early 1900s.
Whether blowing kisses to the opposing bench or getting fits off, the Valley Boyz co-founder is the perfect fit for the brand. Fueled by his undeniable swagger and electric game, Oubre Jr. is the breathe of life that the brand needed to relaunch.
Read below what Oubre Jr. had to say about the brand, its creative leeway and what to expect down the road. Be sure to follow Kicks On Court on Instagram for exclusive content, daily recaps and more.
Reviving Converse Basketball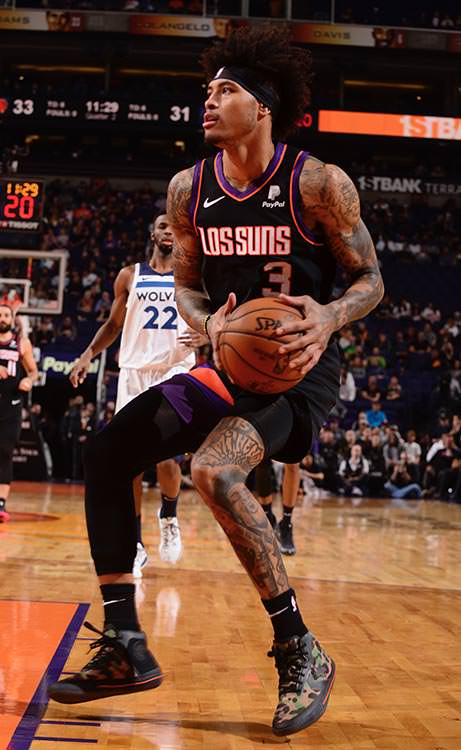 Nice Kicks: What was it like to finally unveil the Converse All-Star Pro BB?
Oubre: It's been amazing. To be able to play in a shoe I had help in creating a little bit it's been super dope. Subconsciously, I can just go out there and not worry about what's on my feet. I'm happy with it.
Leading the Creative Direction of Player Exclusive Colorways
Kelly Oubre Jr. in the Converse All-Star BB PE (via Phoenix Suns)
Nice Kicks: You're a very wavy dude. Is Converse giving you creative direction with your PEs?
Oubre: All of those flavors, I created. I sat in a meeting with the design team and I told them exactly what I wanted to portray and embody when I play on the court. Those colorways are just some sparks of inspiration that are my favorite. It was nice to have creative control.
Signature Shoe Hopes
Nice Kicks: Can we expect a Converse Tsunami Papi 1 anytime soon?
Oubre: Godspeed. I'm just trying to play basketball right now, trying to make my brand bigger. I want to grow Converse. In the future, I really hope so. It's definitely a goal for me in my young life. But I'm just going to continue to play, continue to make my name bigger, help my team win and maybe a signature shoe will come down the line.
The Valley Boyz
Nice Kicks: The Valley Boyz is something both you and Deandre Ayton are very proud of. Can we expect Converse to cook something up for you?
Oubre: Maybe. That's definitely something that is close to home for me. The Valley Boyz. That's who we are. That's who I am. Maybe one day. We'll see.
The Converse Basketball Roster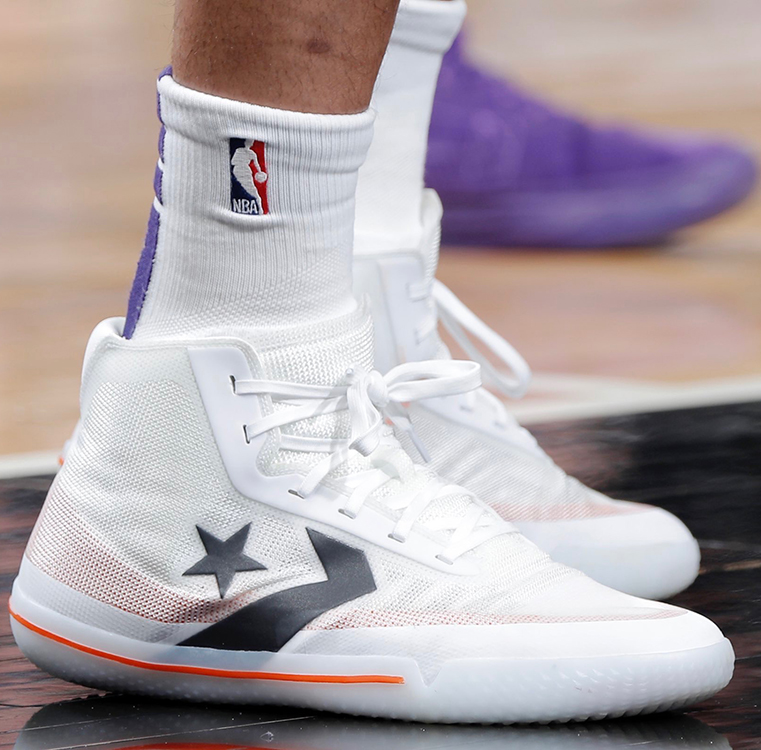 Nice Kicks: As of right now, you're leading the charge for the brand. Are you speaking with anyone to add or has anyone reached out to you about how to join the wave?
Oubre: As of now, negative. There's a lot of players coming in and out of the league every year. I'm sure I'm not going to be the only person. I hope it's somebody dope and wavy as myself. Somebody different.