On Thursday night against the Oklahoma City Thunder, the Denver Nuggets hosted ABA night, where they honored team legends like Spencer Haywood and Ralph Simpson. And in honor of the special night, Nuggets guard Jamal Murray busted out a custom iteration of the adidas Crazy Explosive, which featured Denver's logos from their ABA days.
Murray actually got the shoes earlier in the week and wore them in Denver's matchup with the Brooklyn Nets on Tuesday before lacing them up again against the Thunder.
"They're for tonight," Murray said via BSNDenver's Harrison Wind. "But I  just decided to wear them last game too. I couldn't help myself."
Peep photos of Murray's Nuggets-themed adidas Crazy Explosive below.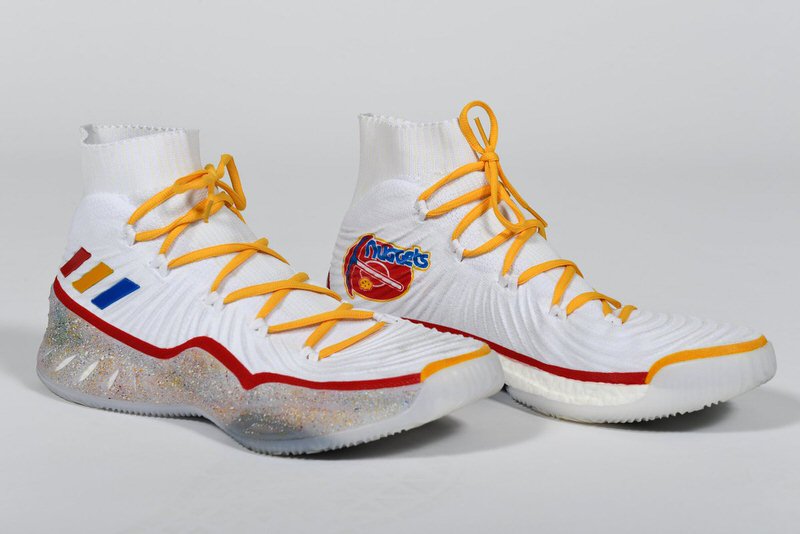 Images via SLAM