Colombia isn't the first country you think of when it comes to sneakers but Juan David Ramirez and his store Broken Chains are putting people on notice worldwide. First opening their doors in 2018 in Pereira, a second store opening in 2021 in Medellin, and a third on the way, the momentum for Broken Chains isn't stopping anytime soon. We spoke to Broken Chains co-founder Juan David Ramirez and Creative Director Daniel Bedoya on how the store came together, Colombian sneaker culture, the impact of J Balvin, and more. This interview has been translated, edited, and condensed for clarity. Much love and thanks go out to the homies at Broken Chains, and Cheddar Alcala and Sebastian Lopez for helping with the translation.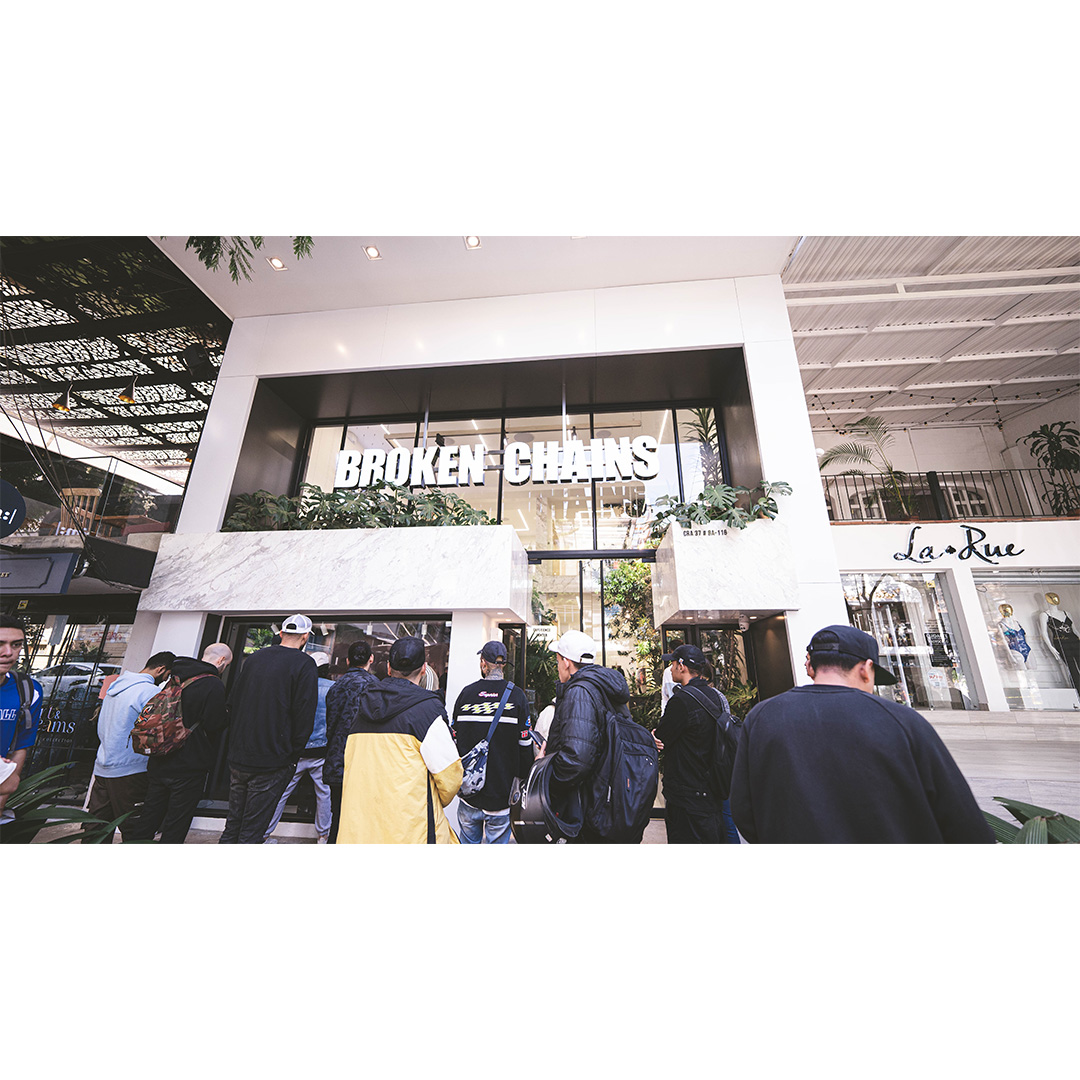 NK: That you for sitting down with us. The first question I have is where did the love and passion for sneakers begin?
BC: My love for sneakers started when I was a really young child, really fell in love with all the '90s sneakers from Nike back in the day and really fascinated with Air Maxes, seeing people walk on air was something crazy to me. Also, the love of sneakers came through sports, most notably basketball.
My appreciation and love for sneakers really took off around 8 years ago, traveling to the United States. I was buying sneakers at outlet malls and started selling them to people that I knew. I saw a great opportunity in Colombia in which there was a need and necessity for more limited and hyped sneakers since it wasn't being approached by sneaker brands in the region.
The momentum continued as we got in contact with brands like Nike and adidas, and also brought on our Creative Director, Daniel Bedoya, and we both had similar visions regarding what could happen in Colombia regarding sneakers. We got to work and created a plan to cultivate and grow the sneaker community here in Colombia.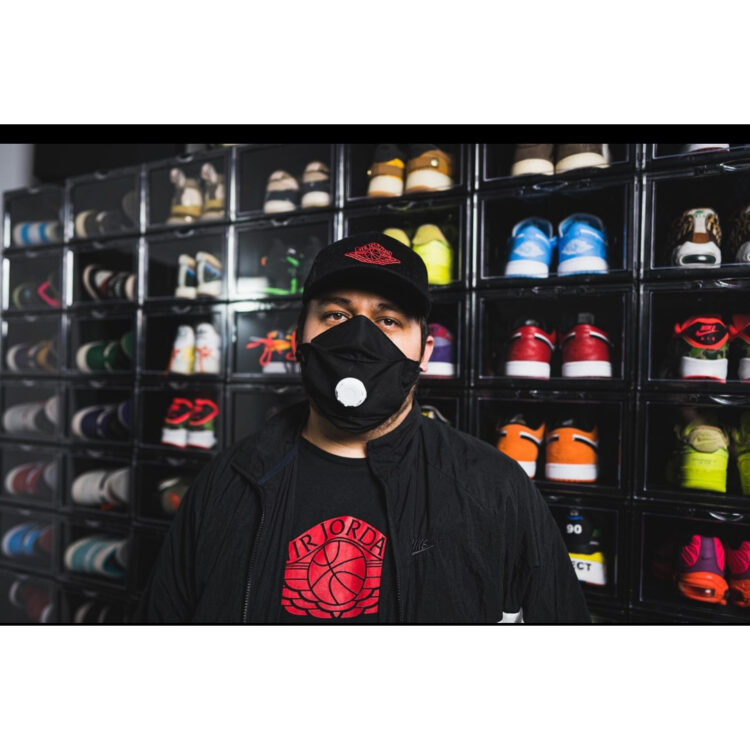 NK: Was there a sneaker culture in Colombia before you got started with Broken Chains?
BC: There was but it isn't what it is today. There were pockets and everyone was kind of spread around all over, but not as unified as it is now.
The sneaker culture spread around small cities in Colombia about 15 or 16 years ago. And this has influenced a lot of people today, myself included.
NK: As far as coming to the States and bringing sneakers back to Colombia, were there certain sneakers that were very popular?
BC: Yes, definitely the adidas Yeezy Boost 350. I think the Yeezy movement was worldwide, not just in Colombia but it was and still is very popular here, helping create a certain movement in Colombia.
It took some time though because some of these sneakers would sit on shelves in the stores and wouldn't sell out because only a few people were aware of the more limited and collaborative products on the market.
NK: Going back to when you would come visit the US, what cities were you visiting to pick up sneakers?
BC: I'd be all over Florida, cities like Miami, Fort Lauderdale, Orlando, and Tampa, and also hit up New York and New Jersey.
NK: As far as the broader sneaker culture, I don't think you could talk about Colombian sneaker culture without J Balvin. What impact has he made on Colombian sneaker culture as a whole?
J Balvin's influence on Colombian sneaker culture has been massive. Since J Balvin became a worldwide icon, his music was a propellant to gain influence not only in the music industry, but also in the sneaker and fashion industry. He knew how to take advantage of his great exposure to make his style known to the world.
When J Balvin's collaborative Air Jordan 1 was dropping, the vast majority of Colombians, including people who had no interest in sneakers, felt proud to see a Colombian work with a brand as big and important as Jordan Brand/Nike.
This gave Broken Chains a huge opportunity to show the world what is happening in Colombia with sneakers and we went all out for our activation for the launch of the J Balvin x Air Jordan 1.
NK: For us being in the States, it's a lot easier for us to get product, but I'm always curious to know in other places, other regions, what are you typically seeing on the walls when you walk into Broken Chains?
BC: We carry a lot of different brands and products from adidas, Nike, Jordan Brand, but it wasn't easy to get the product that we have up today, and we want more volume and higher-end product, but it hasn't been easy.
NK: Last question. Say a brand comes calling saying, "We see what you guys are doing, we'd love to do a collab." Is there a certain brand and a certain sneaker that you would like to do a collab on?
BC: We'd love to do a Nike Air Max 1, Air Jordan 1, or Air Jordan 4. The AM1 has great relevance for us since it was already the first shoe make Air visible, and also an outstanding canvas for collaborations we'd admired such CLOT, atmos, Patta, Parra, and more. The Jordan 1 being the first Air Jordan silhouette, has that nostalgic charge that we always want to make known in our projects. For us it's the silhouette that has the most transcendence and relevance today, timeless to all generations. The AJ4 is for our collective personal taste, everyone on our team is fascinated by the Air Jordan 4, especially OG colorways. We're passionate about being able to create and generate some futuristic design aspects to it. The AJ4 is versatile as well and it manages to united the taste and love that we have for this silhouette and our life stories.
So along with Daniel, who's also a visual artist, we developed our own custom NRG product we called the "Acrylic Pack". It was limited to 70 pairs and we took the all-black Air Force 1 since Daniel had worked with acrylic in his projects as an artist, and had modular and removable fixtures throughout the sneaker. We put them up as a pre-sale and sold out to more than 10 countries. Now we're on our fifth rendition of the "Acrylic Pack"
We also worked with adidas Colombia for the 50th anniversary of the adidas Superstar. It was important for us to work on such an iconic sneaker and have SneakerCon and Hirofumi Kojima of atmos show love, it's really amazing to see.
We currently have something in the works with Jordan Brand for about a year now and you'll be seeing this new project in the near future, so stay tuned.
You can follow Broken Chains on Instagram at @brokenchains.co and Daniel Bedoya at @ecim1.