Joining the Jumpman upon his entrance to the league, Carmelo Anthony has been a seventeen-year face of Jordan Brand as an ambassador both on and off the court.
Collaborating with Mike's label on a brand-best 13 signature models (sans MJ,) the Jordan Melo line as we know it may be entering retirement in regards to an M14. Make no mistake though, Hoodie Melo is still a JB representative for the long haul that will be lacing up PE pairs of new models (and hopefully old) both on and off the court.
As the Jordan Melo line comes to an official end with no new models being added to the lineup, we took it upon ourselves to assemble, document, and celebrate the entire Jordan Melo line with history, memories, and other bits of information that should not be forgotten about Jordan's first basketball signature line for players not named Michael.
Jordan 1.5
Following up on an official foray with the Jordan 18.5, the Jordan Melo 1.5 carried on the '.5' theme, only this time featuring Carmelo's name and rooted in retro.
Still styled for performance, the model made the most from iconic cues seen on the AJ1 and AJ2, while tailoring towards Anthony in Nuggets and Cuse colorways. This shoe would see the retro treatment during his stay in NYC to celebrate its 10th anniversary.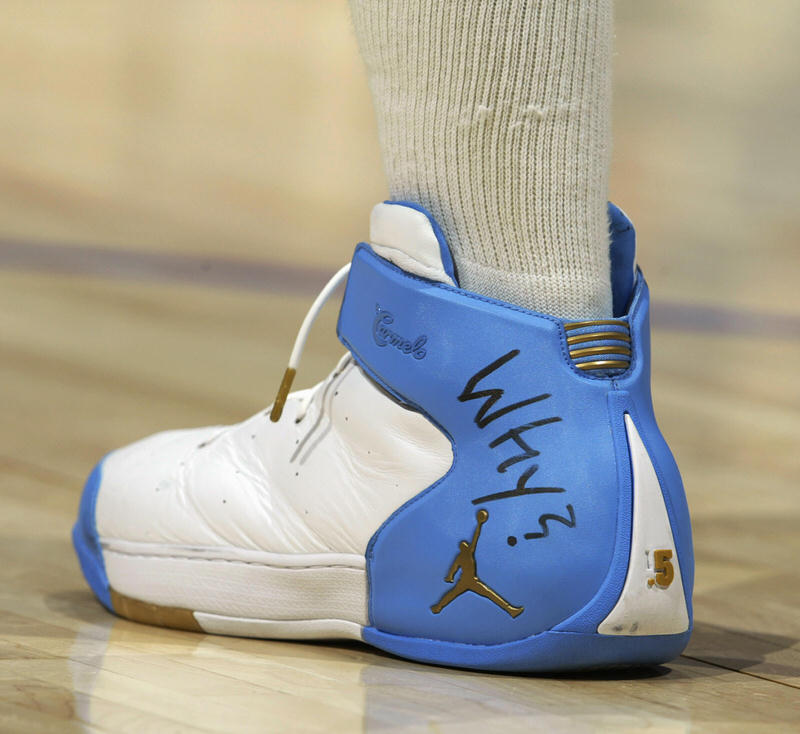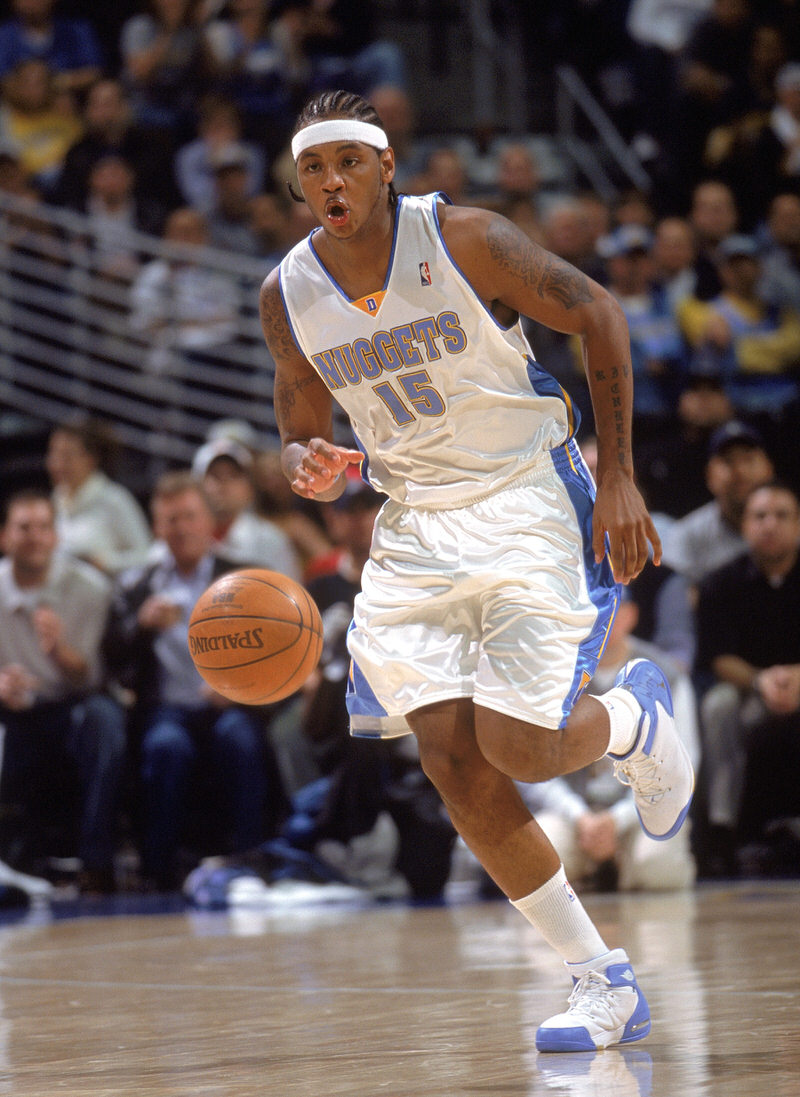 Jordan 5.5
Sticking to the script but jumping ahead in lineage, the Jordan Melo 5.5 drew inspiration from the AJ5 and AJ6, making for Carmelo's second signature shoe. A Black Friday launch was inline with holiday and hoops seasons, putting perhaps the biggest momentum push behind arguably his best model.
Low top looks were also crafted for his sophomore signature, with Denver and Syracuse colorways hitting.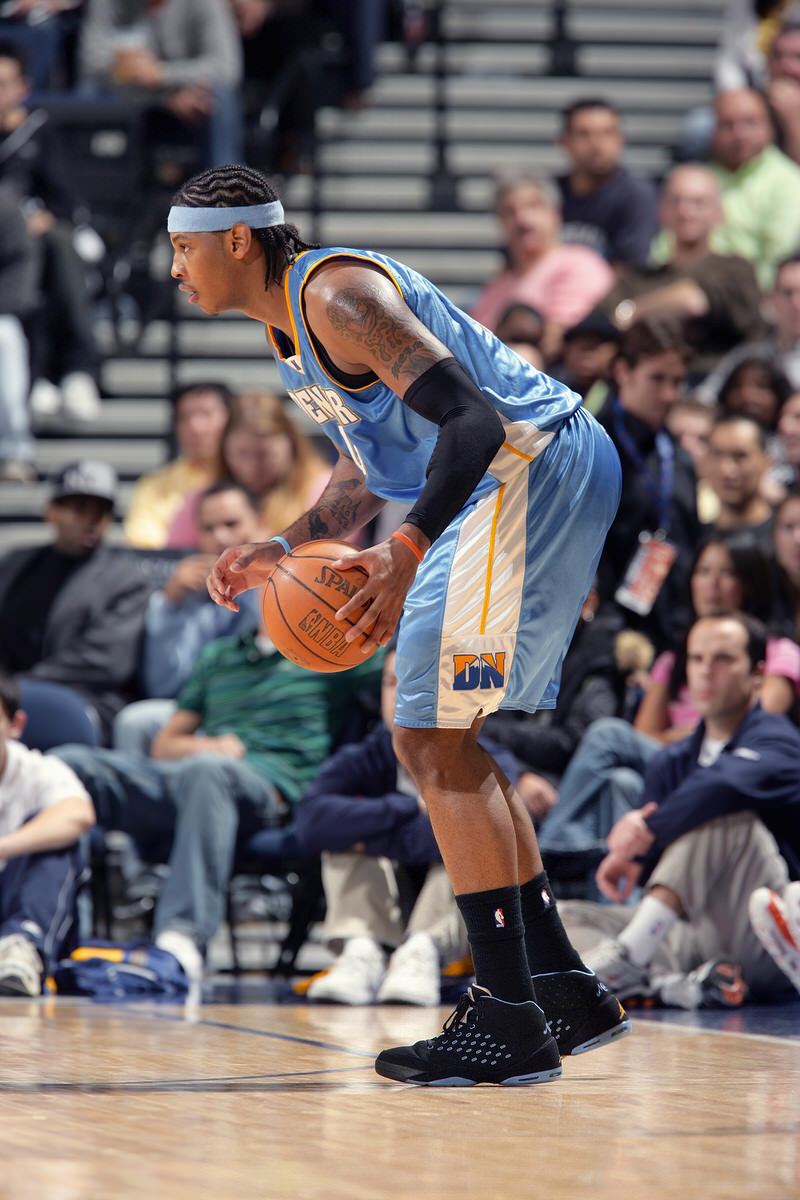 Jordan Melo M3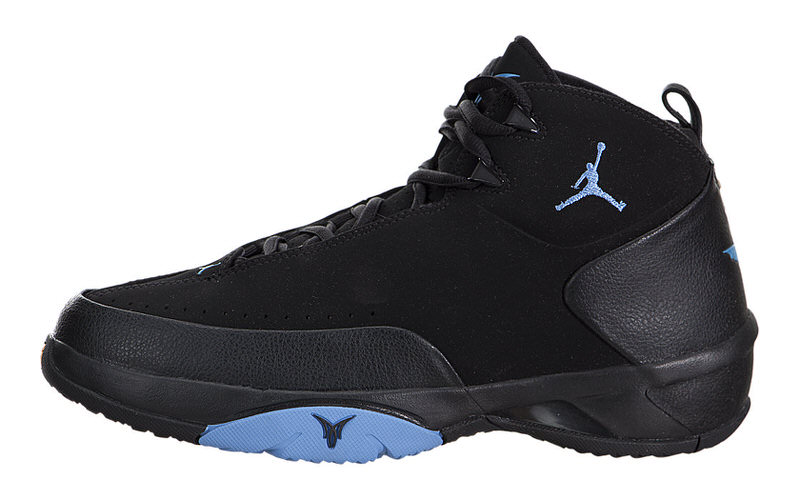 Removed from retro inspiration, the Jordan Melo M3 saw Anthony overtaking Mike on namesake steeze, though the Jumpman logo still outweighed his own logo.
Clean colorways and smooth styling matched his demeanor, game, and even build, marking an early direction for his signature series.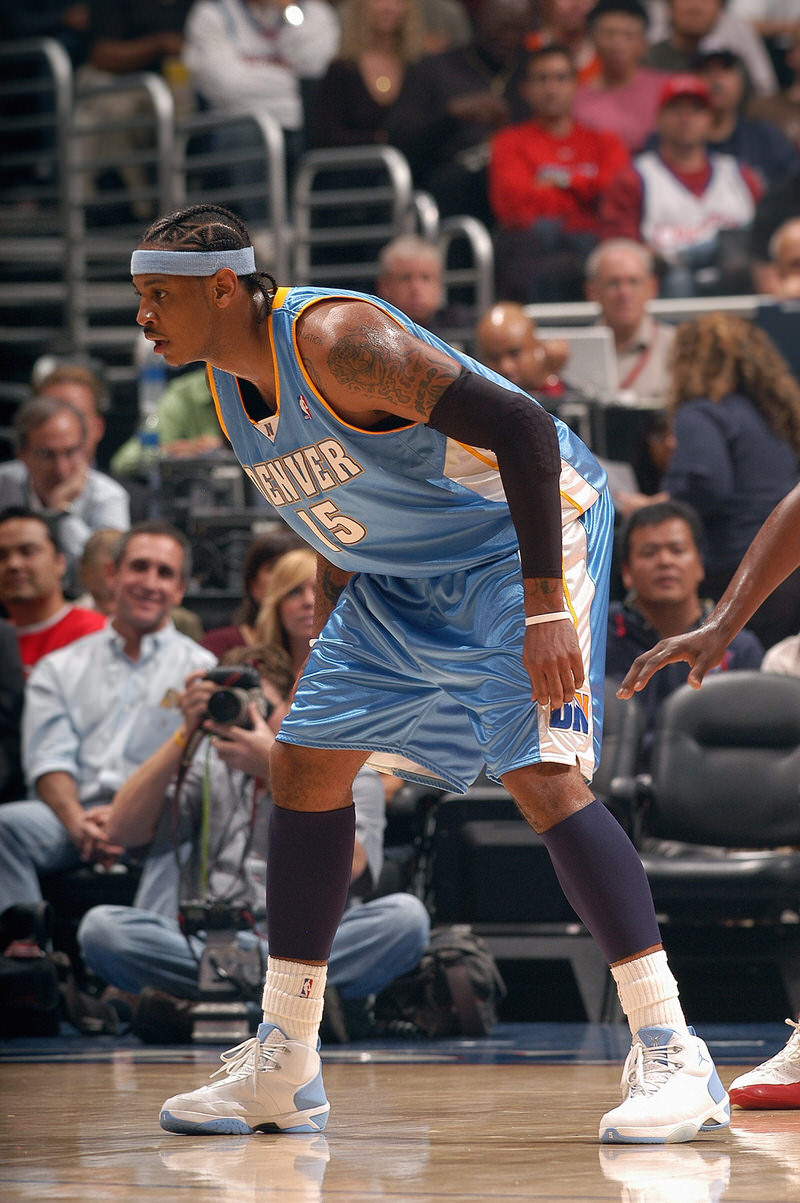 Jordan Melo M4
Bringing a Foamposite collar into the fold, the Jordan Melo M4 built off the identity birthed on the Melo M3, but this time with more steeze.
Colorways ranged far outside the umbrella of Nuggets and Orangmen, even honoring his hometown of Baltimore, though Denver do-ups still led the rollout.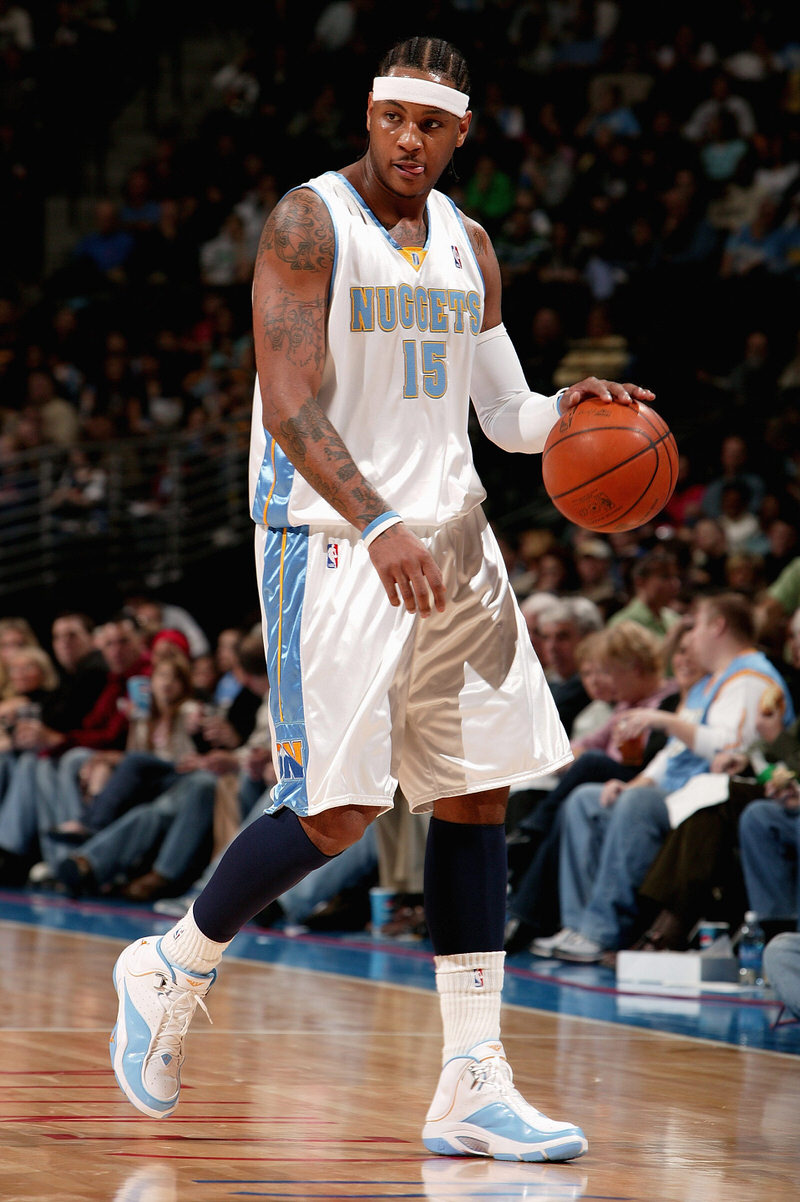 Jordan Melo M5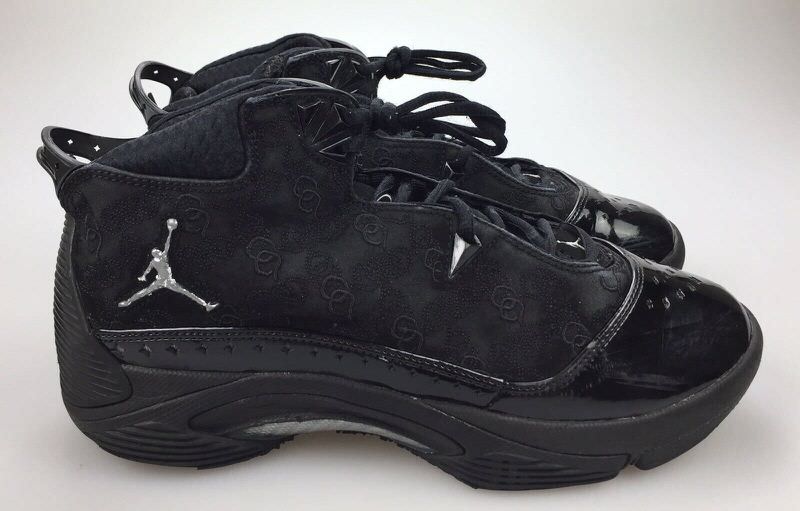 Cataloged with heritage hits but far from looking like retro retread, the Melo M5 leaped over nostalgia for a luxury hoops shoe made for their man of the moment.
Detailing reminiscent of the 11, 14 and 15 can all be pulled, but put towards performance with a palette leaning much more towards Melo than Mike.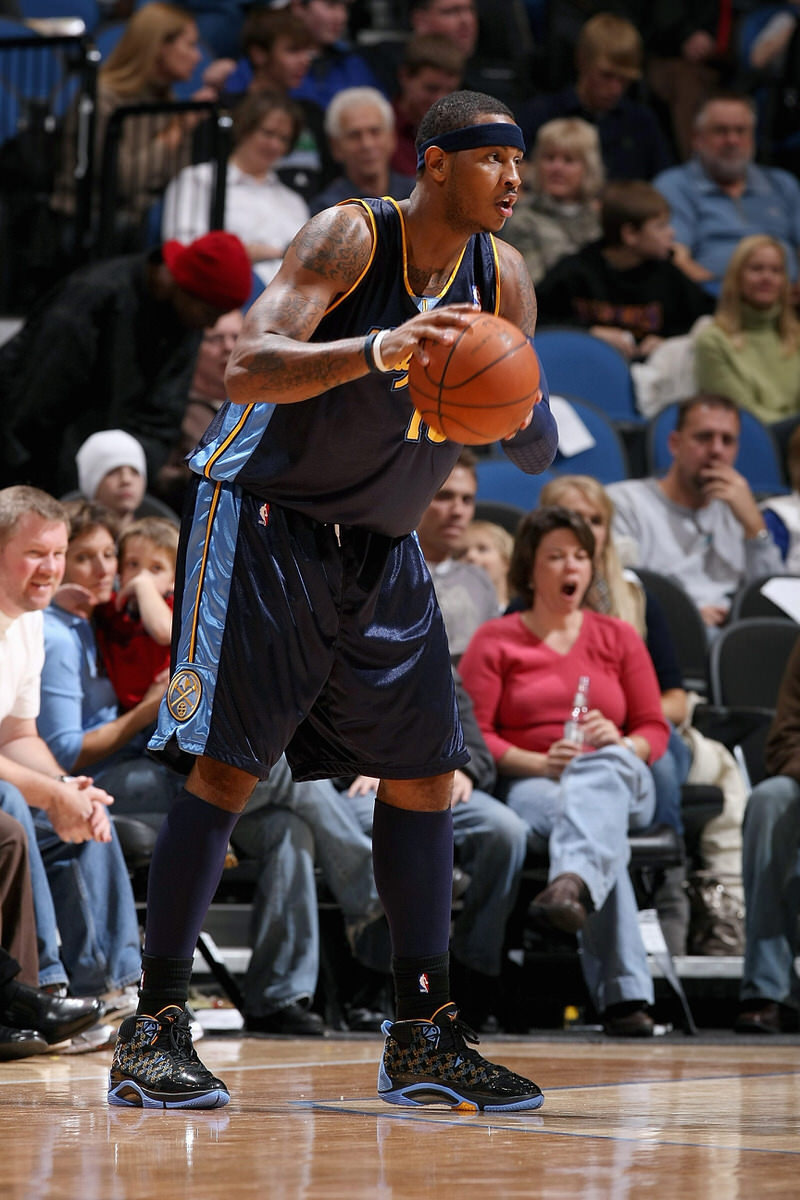 Jordan Melo M6 + M6 Future Sole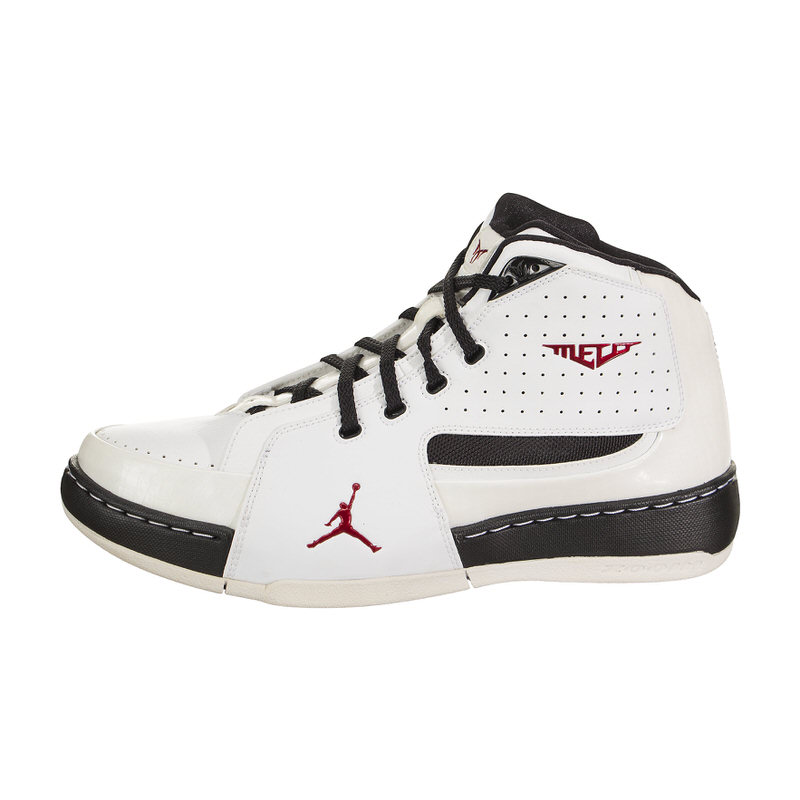 Mike may have been the first signature hooper to release revamped renditions of his own shoe in real market time.
Just like His Airness had inline and IE versions of the 11 and + placement on the 17, Melo would do much of the same come time for the M6.
This time though, design inspiration would be translated by that of the Future Sole project, allowing a young designer to get their own iteration both on an NBA star and in retail stores.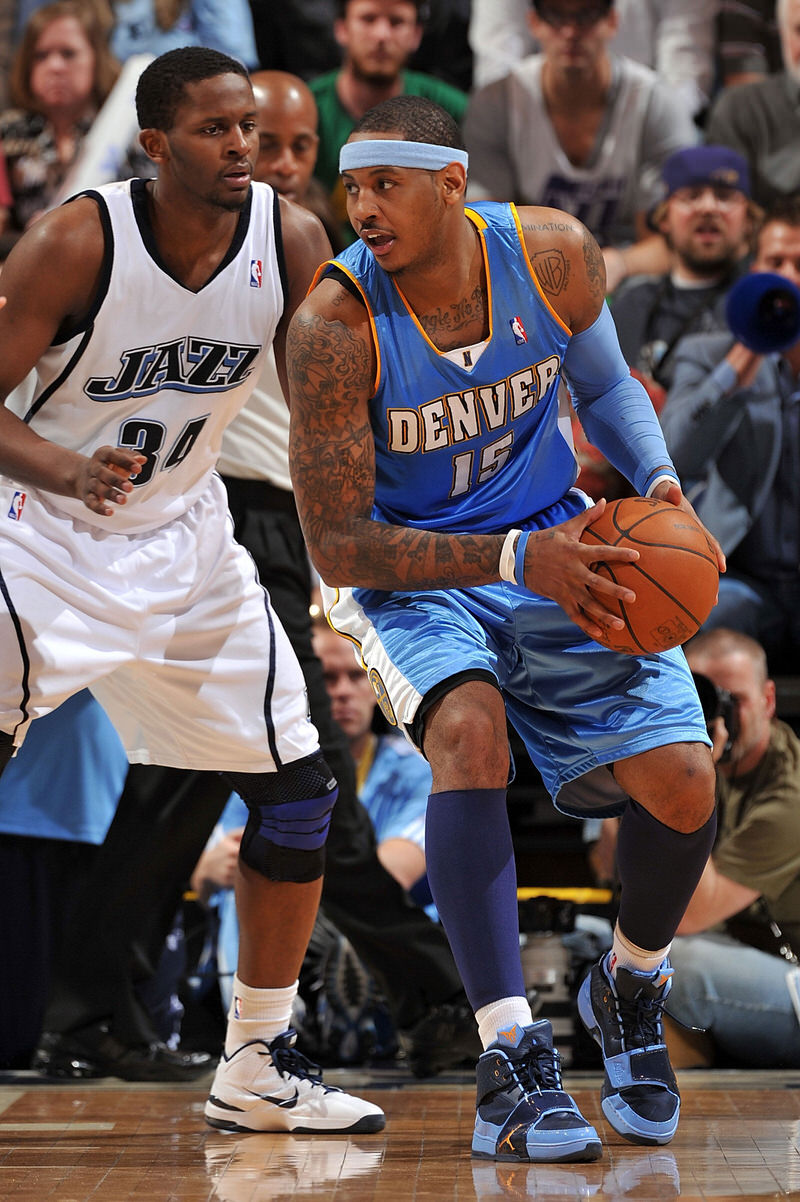 Jordan Melo M7
Carrying on the theme of design duality debuted on the M6, the Melo M7 would also see a Future Sole adaptation.
Built off the same base as the inline M7 model, the Future Sole revamp would slim the silo in a tech focused manner that mirrored much of what Nike Basketball was doing with their playoff propelled Elite series.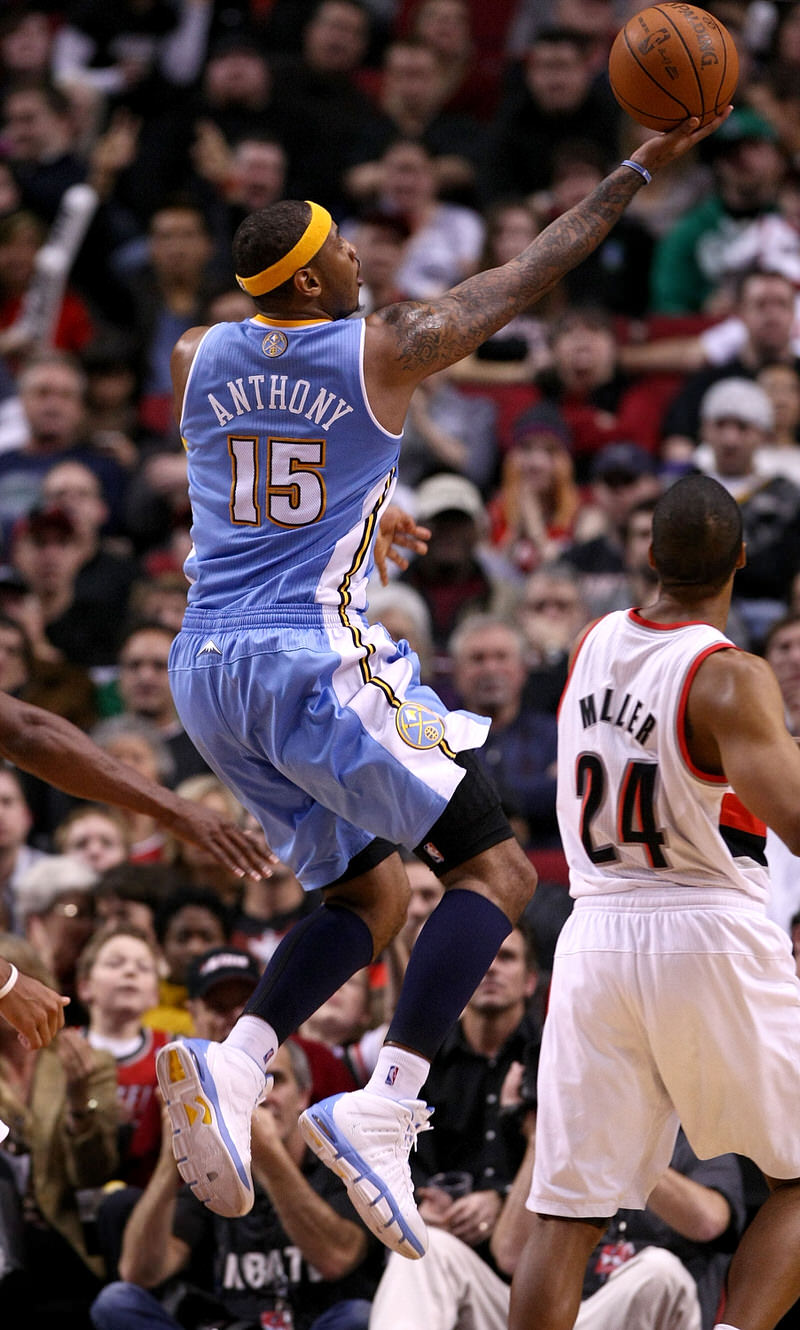 Jordan Melo M8
Now a Knick through and through, the Melo M8 would appeal to a major market while also looking tough enough to take on the streetball scene.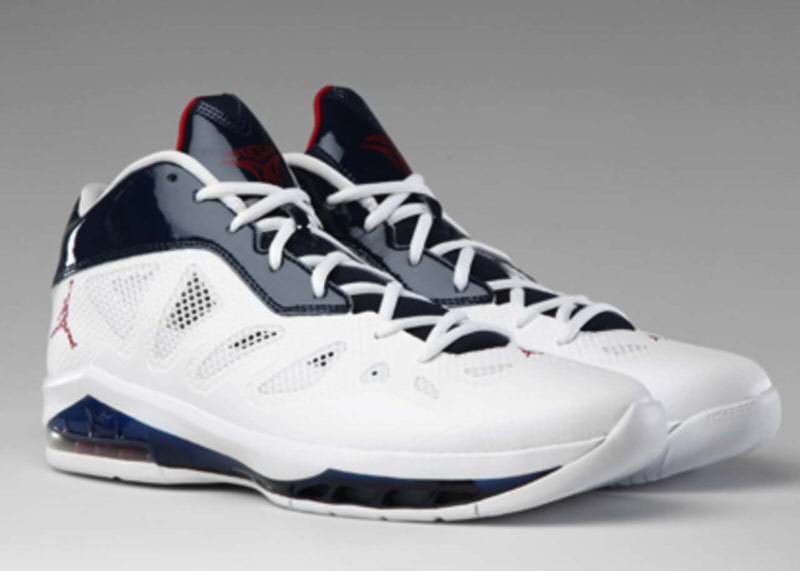 Like its predecessors, the M8 would see its OG iteration eventually slimmed down for a tech'd out take built off the same frame — dubbed the M8 Advanced.
Perhaps more interesting, they'd also see cleated concepts for some of baseball's best.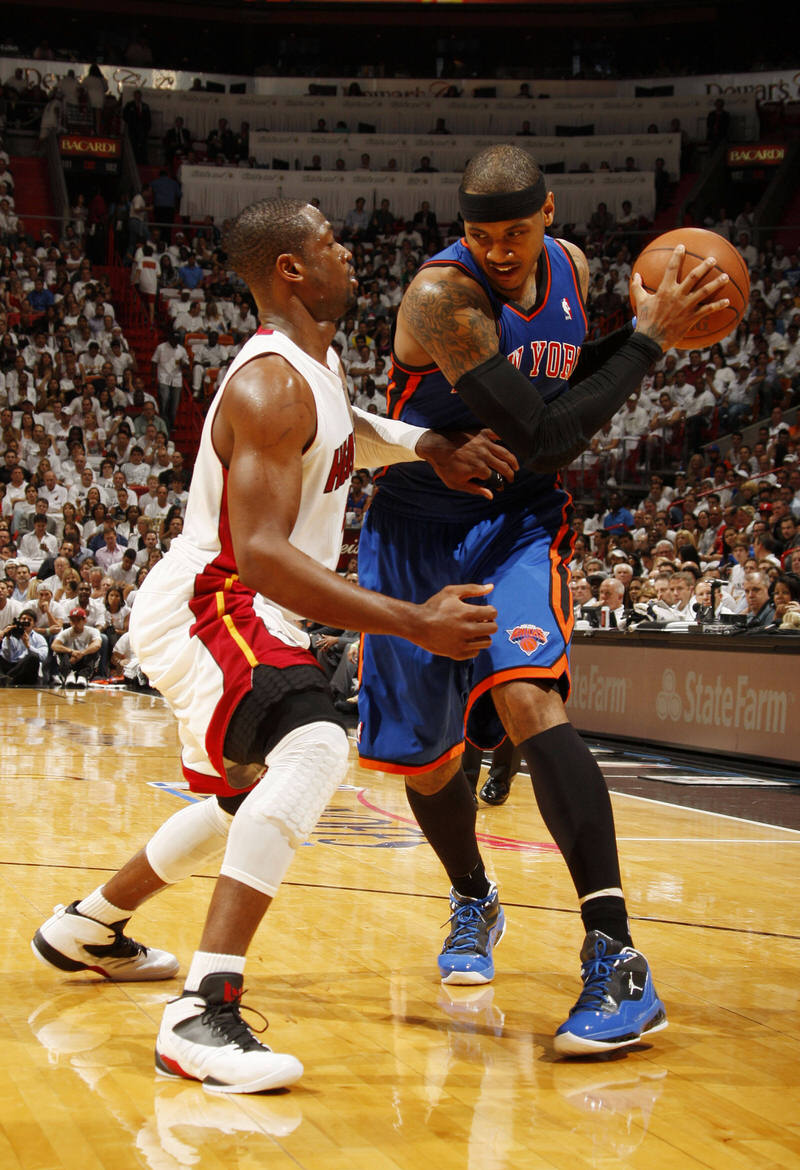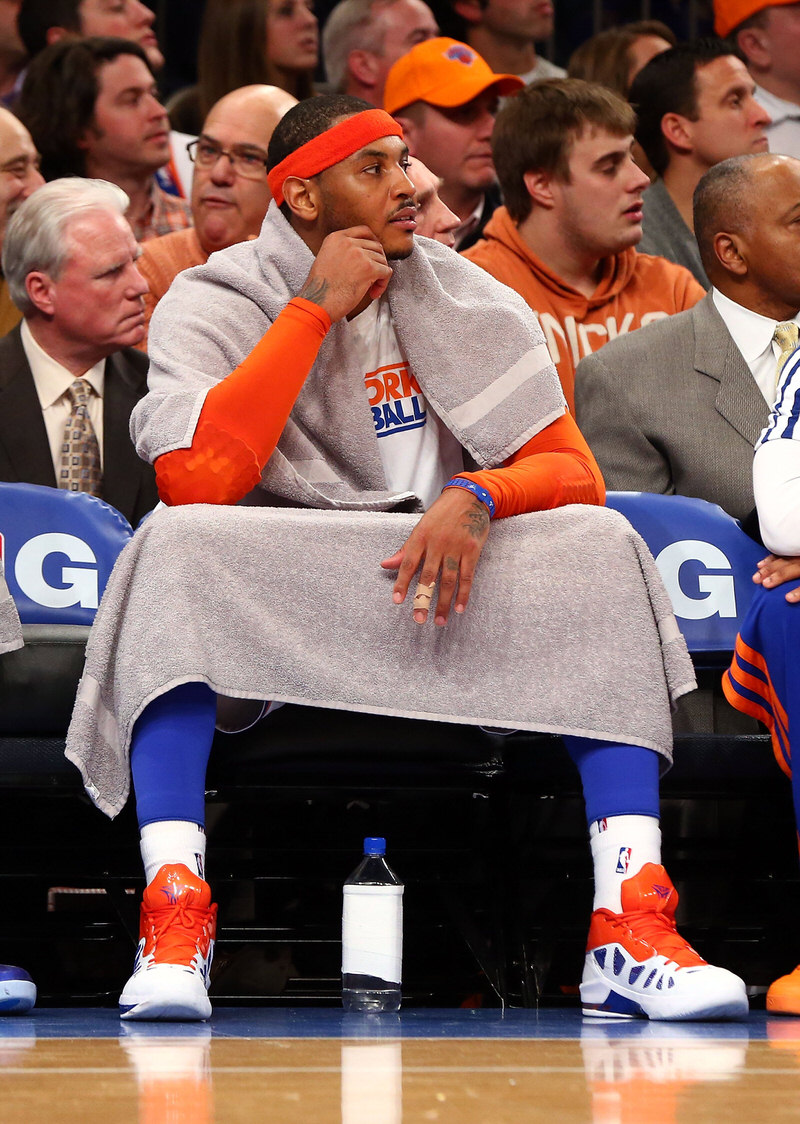 Jordan Melo M9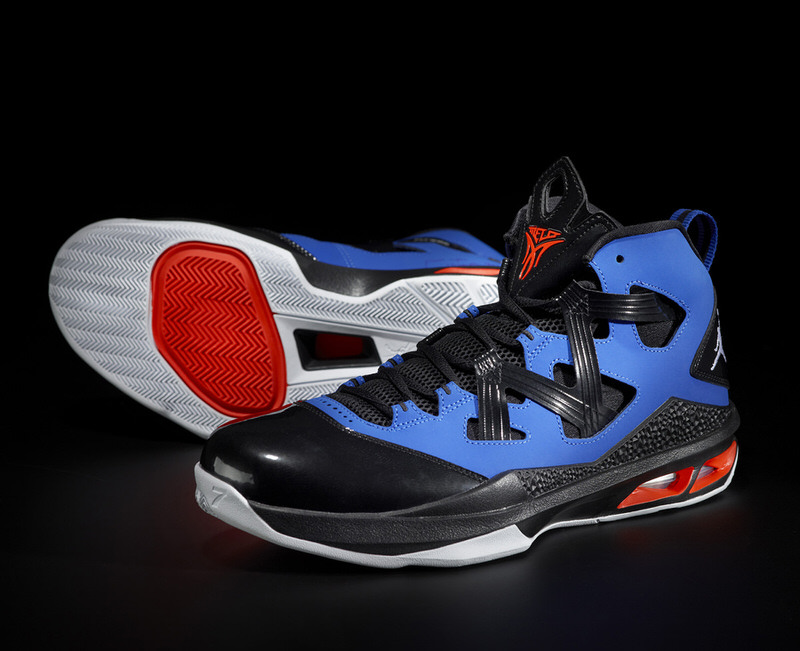 All out aggressive, the Melo M9 was a caged kick that could easily be mistaken for a Barkley or blacktop beast.
Colorways were all over the place, ranging from Oak Hill gradient garb to loud Zodiac launches.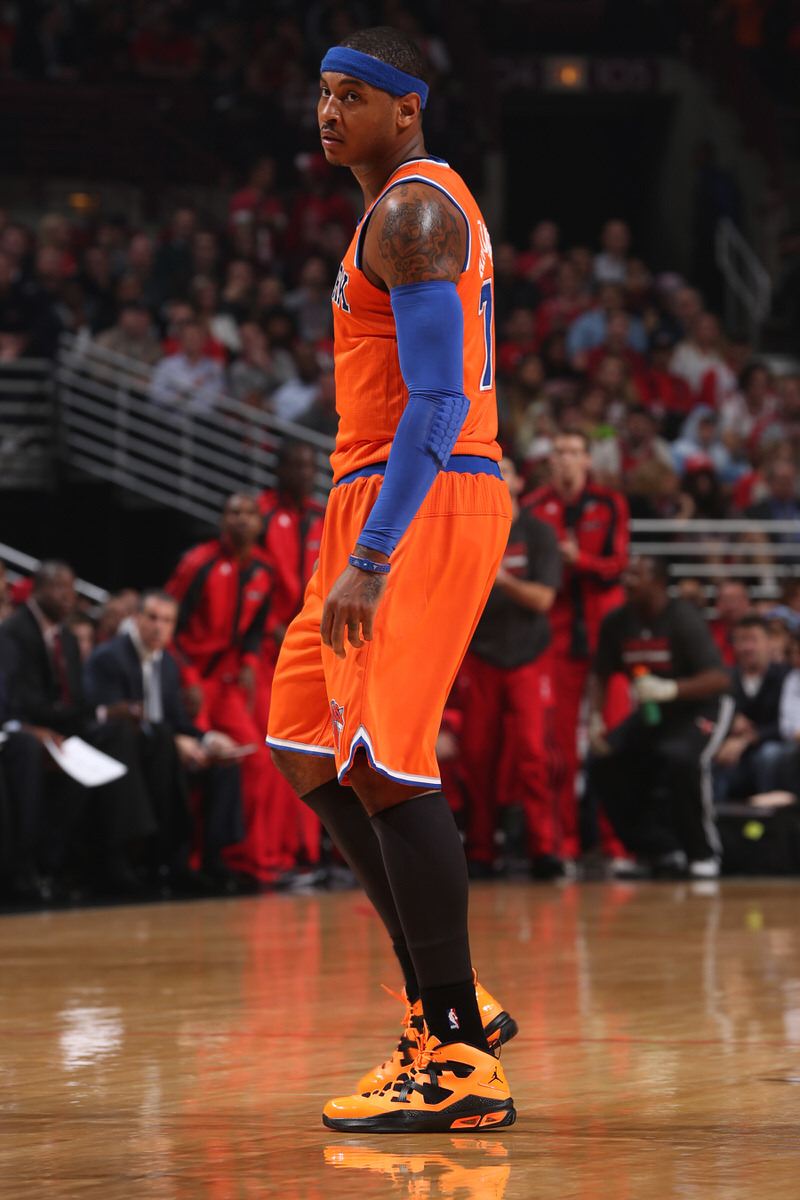 Jordan Melo M10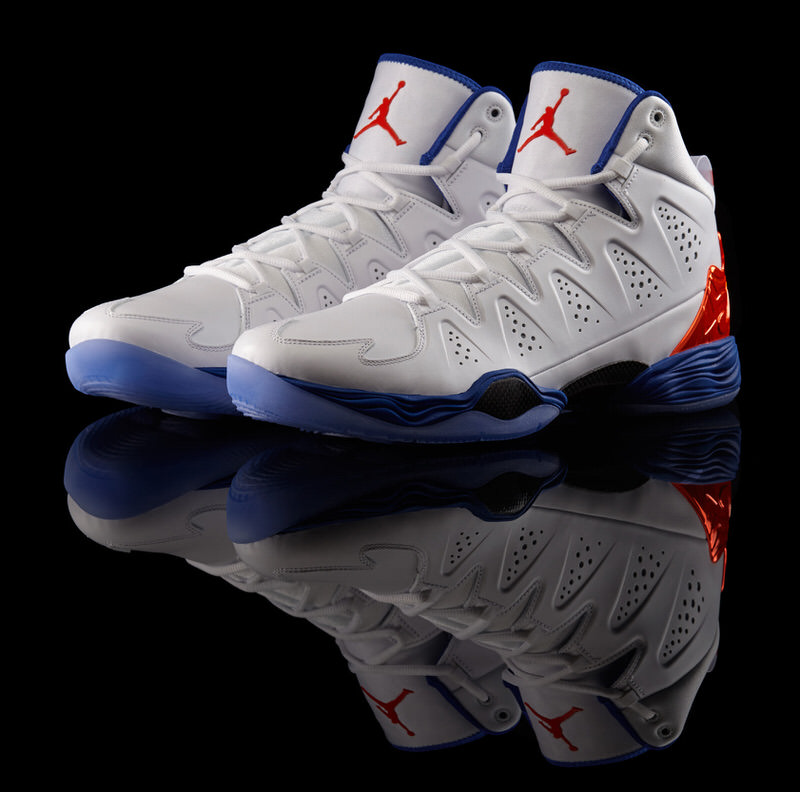 Eerily similar to the Air Jordan XX8 in frame and tech, the Melo M10 carried over the celebrated Flight Plate tooling and put it beneath a leather base.
Like previous pairs, colorways were wild and more than just team takes, playing off of JB nostalgia and holiday hues.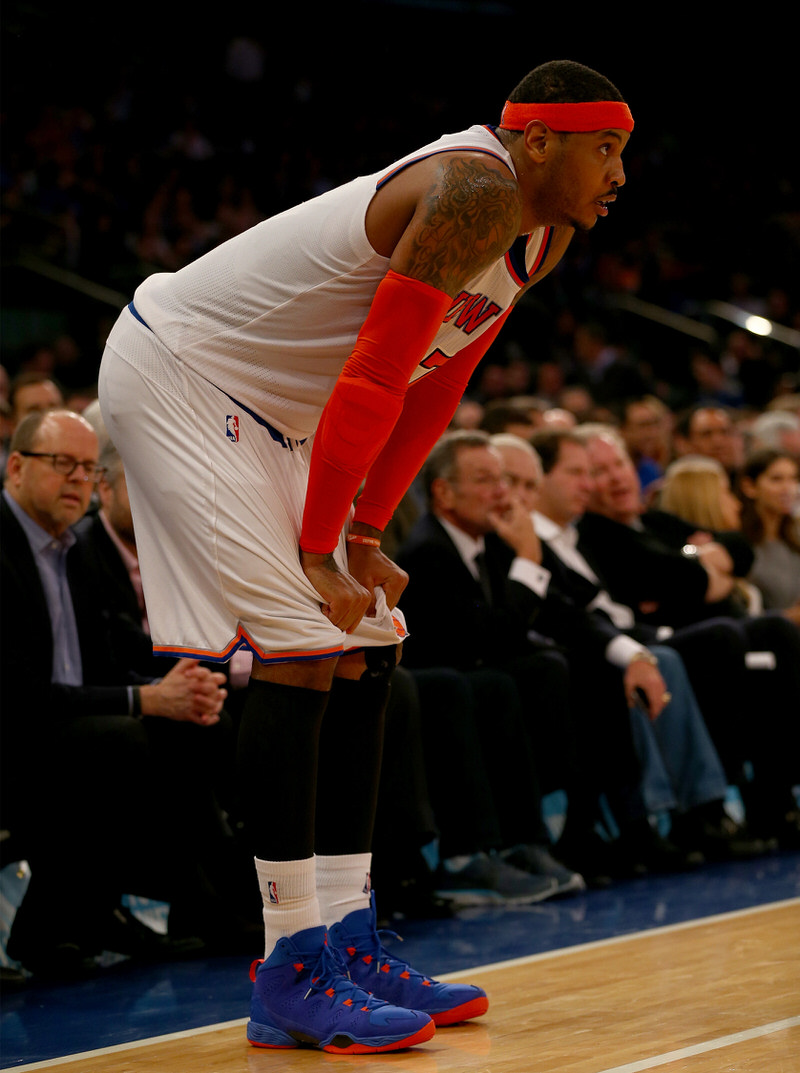 Jordan Melo M11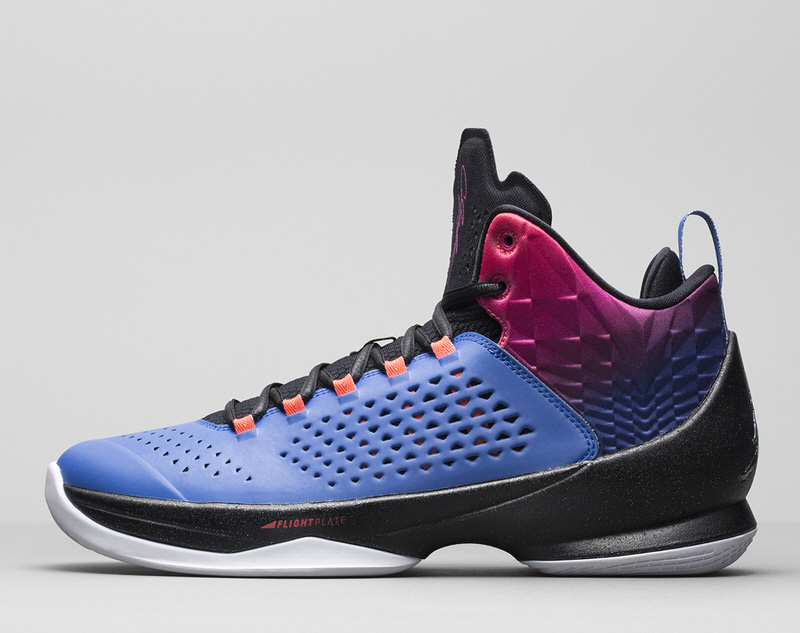 Swifter than the M10 but still linear in styling, the Melo M11 retained Flight Plate propulsion to the delight of hoopers, while implementing lighter tech up top.
Once again, JB nostalgia was a heavy play on the breadth of colorways, with All-Star editions and city-inspired takes also in the fold.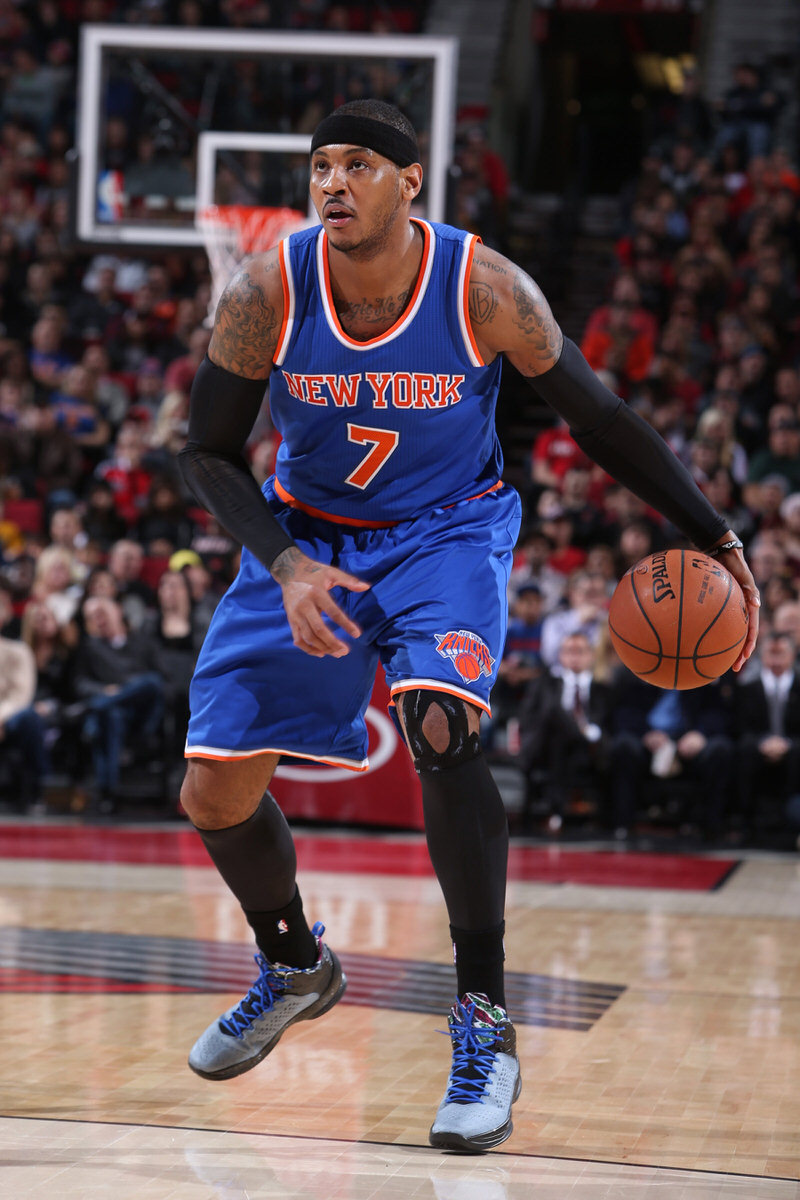 Jordan Melo M12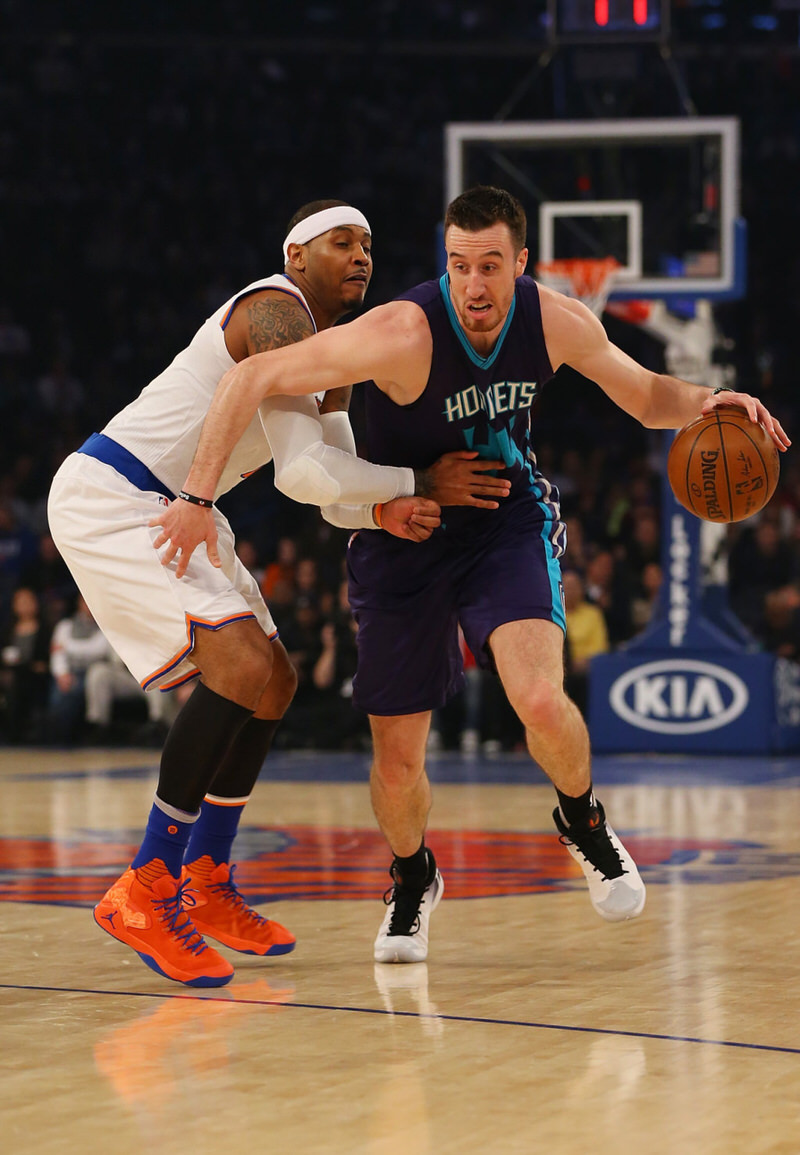 Low profile in design but loud in color choices, the sleek styling and technical advances of the Melo M11 were smoothed out in less aggressive fashion on the Melo M12.
A BHM iteration still stands out, with JB schools even wearing their own PE takes during tourney time.
Jordan Melo M13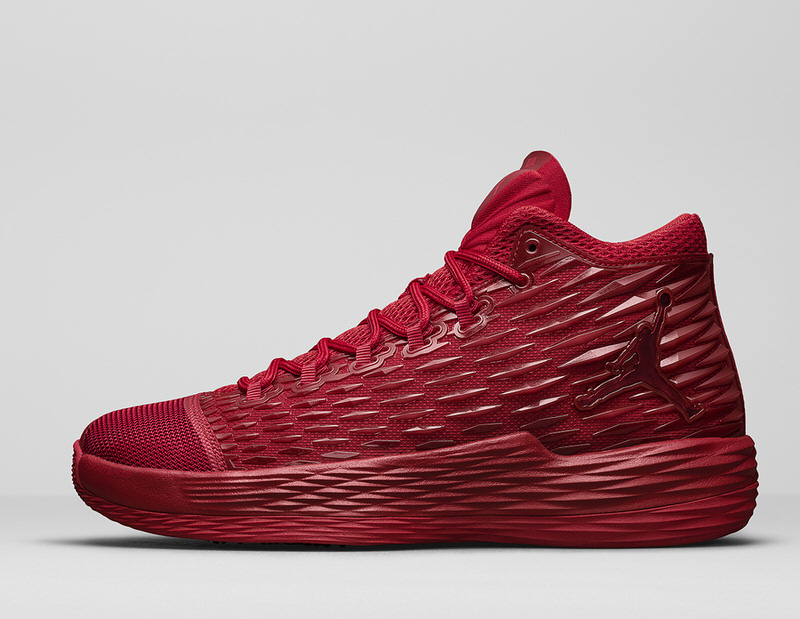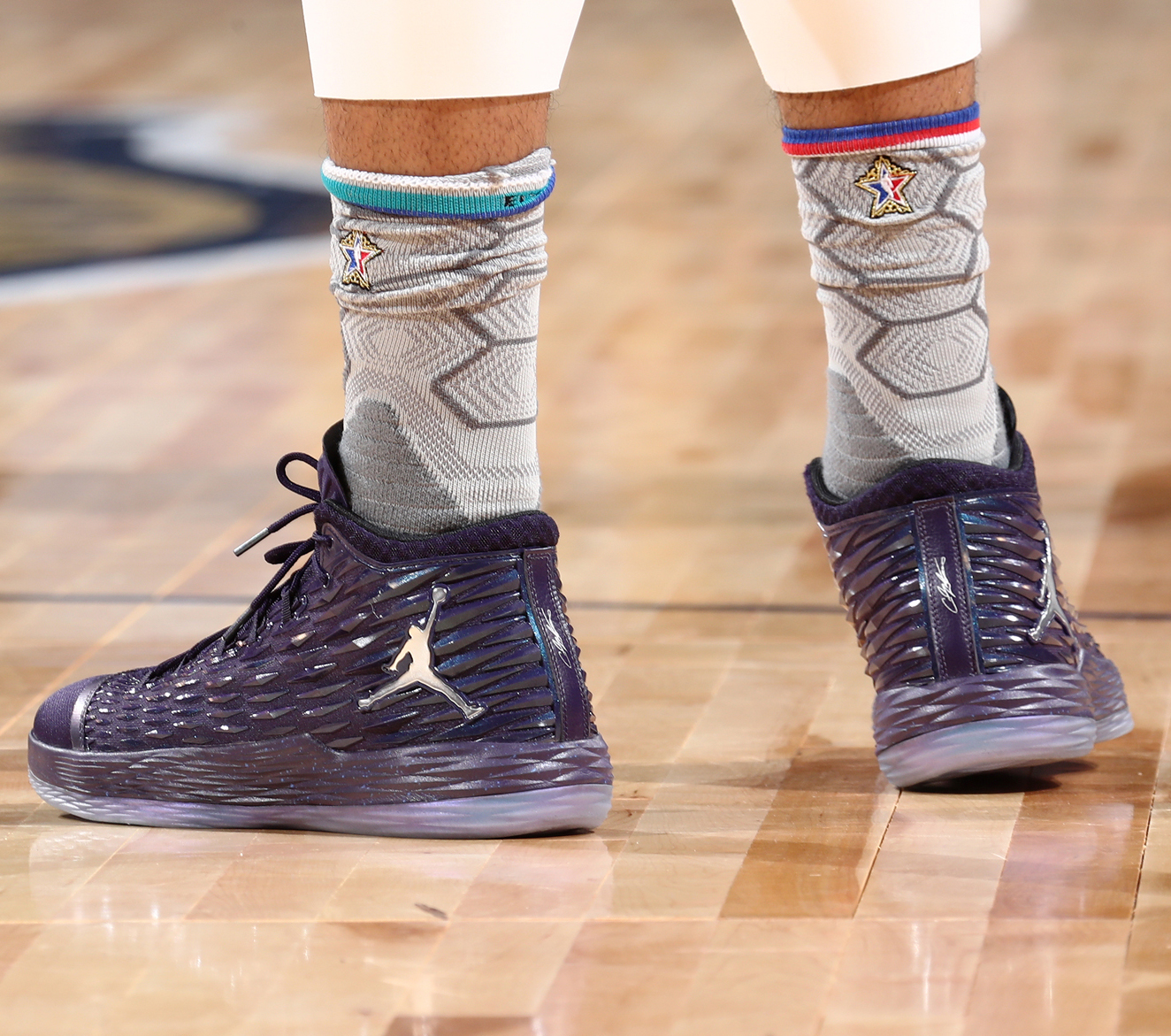 Last of the line? It would appear so. The Jordan Melo M13 had the ill fate of launching during a nightmare season with the Knicks, but likely won't be the last hit from the hooded hot shot.
Tonal in most takes and arguably aggressive, these don't serve as a proper sendoff to one of the greatest scorers the game as ever seen — currently 19th all-time — but an onslaught of solid PEs in his new team tones certainly could.
Thanks, Melo.