Time sure does fly.
Sixteen years ago, a kid from Akron went straight to the league and changed the game forever. Today, Mr. LeBron James celebrates his 34th birthday as a surefire Hall-Of-Famer and arguably (yes, arguably) the NBA GOAT.
King James was born on December 30, 1984 and raised by his mother, Gloria. At a very young age the community of Akron, OH saw the talent within LeBron so they supported him as a team to ensure his potential for greatness wasn't wasted (much like he does now with his I  Promise School).
In his high school days, LeBron was dubbed the "Chosen One" and heralded as the greatest high school prospect of all time. Nationally televised games on ESPN, multiple state championships and multiple Mr. Basketball awards, LeBron did it all while lacing 'em up for St. Vincent St. Mary's.
The entire basketball world had James on their radar. He was obviously too talented for college ball – when there was no age limit – so LeBron went straight from H.S. to the league when he was drafted by the Cleveland Cavaliers number 1 overall in 2003.
We all know LeBron's career plays out after being drafted:
Cavs, individaul dominance, ringless years…
"Talents to South Beach", x2 Champ…
"The Return," upset the Warriors for Cleveland's first 'chip…
Hello Hollywood!
To celebrate The King's bday lets take a look back at one of his best birthday signature shoes, the Zoom LeBron IV Birthday!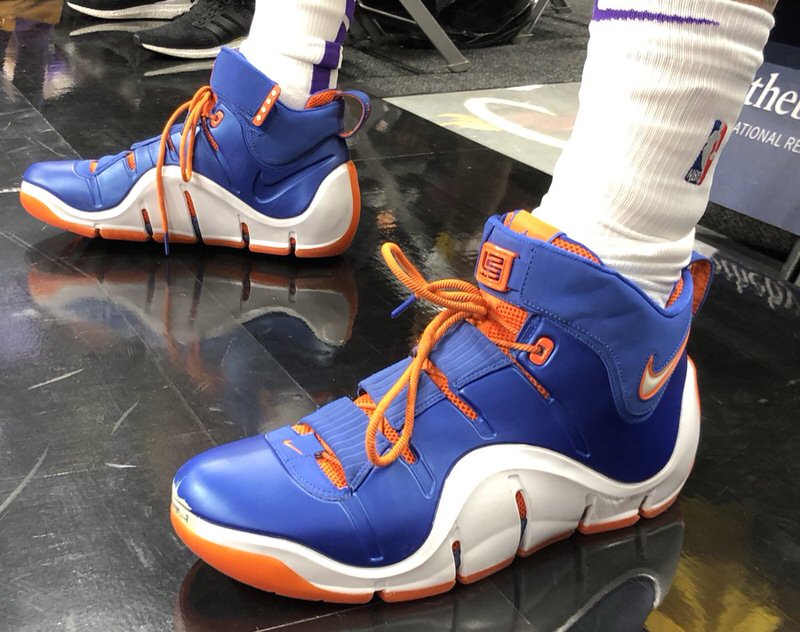 Released exclusively on Nike.com, the Birthday IVs were available to NDC account holders only (it's crazy to think about a time when some people didn't have NDC log-ins).
The shoes came with an optional matching shoe carrying case that had LeBron's birthday branded on the cover.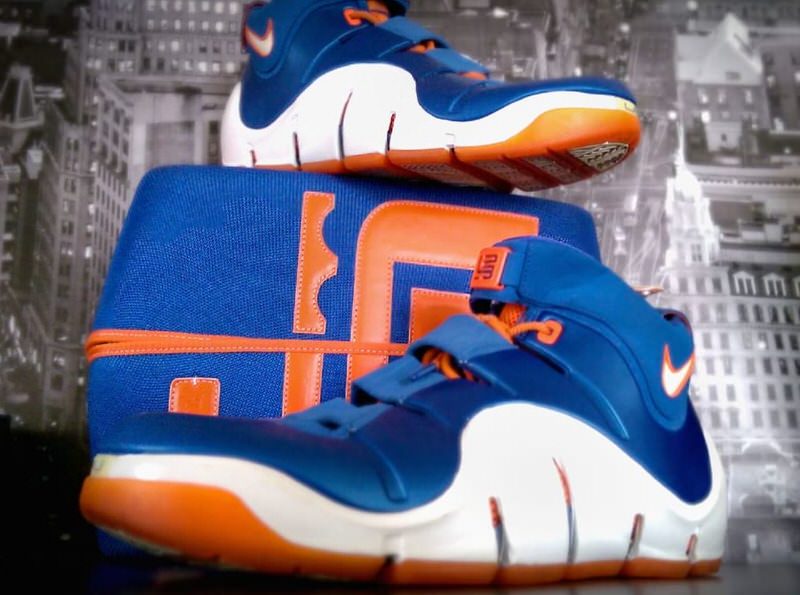 Being dressed in a clean blue/orange colorway means these beauties commonly get mistaken for Knicks themed kicks, but they actually match the Cavs's 1983-87 of the Brad Daugherty era (there's a Hardwood Classics themed LeBron IV too).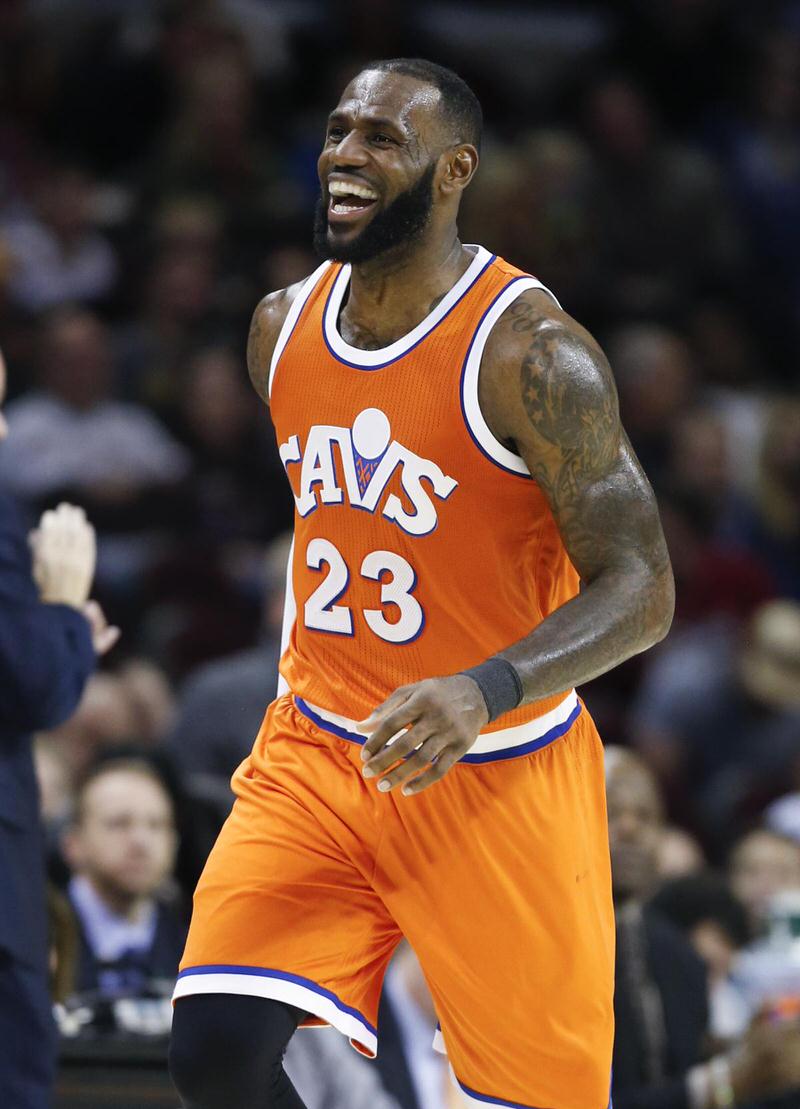 Ken Link designed LBJ IV and if you're familiar with his style then you can definetly notice his presence on the silhouette. The IV's design team boldly featured Foamposite throughout the upper, and the color blocking of the Birthdays vibed flawlessly as royal blue with contrasting white just works great on Foamposite.
The IVs opted out of a traditional midsole, instead, the Foampsoite extends to form an upper/midsole hybrid with Free-like grooves allowing for flexibility. You can clearly see the shoe's support bands covering the laces and an ankle strap for good measure. Orange accents on the branding, Swoosh and outsole rounds out the well executed overall look. These elements as a whole combine to create shoes fit for a King.
Nike did a great job of subtly storytelling throughout the Birthdays. A birthday cake can be found inside the tongue and LeBron's birth year is printed on the pull-tab.
Oddly enough James didn't wear the Birthday IVs on his bday, he actually wore a white/navy pair that matched the Cavs (underrated) navy away jerseys.
We can't forget the 21st birthday party LeBron threw for himself. It had a performance by Lil' Wayne, 1,000 guests, and he rocked a fly white suit the entire night!
Happy Birthday, King!