Holiday Season Gift Ideas for Sneakerheads
Naughty or NICE list? I think you know what side we're on.
Nice Kicks is feeling the holiday cheer and put together the ultimate sneakerhead gift guide to celebrate. From fresh finds to classic accessories, the Nice List has all the major sneaker must-haves.
SNEAKER CLEANING SUPPLIES
Sneaker wipes are essential for keeping your kicks clean on the regular. These wipes are small enough to be taken to-go and are suitable on most materials including suede, nubuck, leather, and canvas. The best part is, buying these sneaker wipes also allows you to give back this holiday season, as all proceeds generated will be donated to two Nice x Sneaker LAB charity partners — Caritas of Austin and WeForest. Purchase from Sneaker LAB for $22.
For serious sneaker cleaning, you're going to want to take a step up from the wipes and grabs yourself the Nice x Sneaker LAB Deluxe Kit. This pack takes care of all your cleaning needs and includes all of Sneaker LAB's care essentials, packaged in a limited edition box. All of the proceeds generated will also be donated to Caritas of Austin and WeForest. Purchase from Sneaker LAB for $38.
Made for suede, this Jason Markk cleaning kit is designed to gently remove dirt without the damage. The brush and suede eraser is the perfect duo to freshen up your kicks with ease. Purchase from Jason Markk for $15.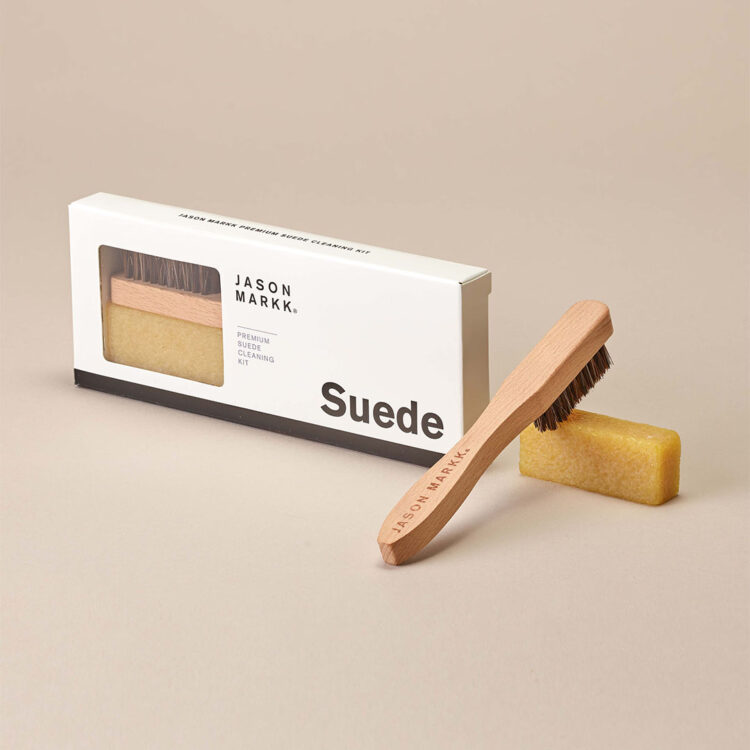 Take preventative action with the RESHOEVN8R Water + Stain Repellent. Lightly spray the fast-drying formula to your sneakers to create a 360-degree barrier that protects against water damage, stains, and more. Purchase from RESHOEVN8R for $20.
Crep Protect teamed up with longtime sneakerhead and music mogul DJ Khaled to release a limited-edition "We The Best" sneaker cleaning pack. The kit comes packaged in an exclusive box and includes a cleaning brush, soft microfibre towel, natural cleaning solution, sneaker wipes, suede eraser, mark-on pen, and sneaker pills. Purchase from Crep Protect for $50.
SNEAKER GIFT CARDS
Okay, let's admit it. Sometimes the easiest and best thing you could get someone is a gift card. Adidas has a fire promotion going on for the holidays, where you can either buy $100 for $75, or buy $50 for $40 — meaning that you get to save and they get to splurge. The best part is, adidas offers e-gift cards that are delivered instantly via email. Purchase now from adidas.
SNEAKER TRAVEL ACCESSORIES
Nike recreates their iconic orange shoe box so you can take your favorite sneakers on the go. The polyester compartment is made for a single pair of shoes, making this bag ideal for quick trips. The interior mesh zip pocket and additional slots are perfect for extra laces, quick wipes, and other sneaker accessories. Purchase from Revolve Man for $37.
Inspired by the Air Jordan 11 "Bred," the Sneaker Duffle flight pack will immediately elevate your travel game. This travel bag is not only functional, but stylish, as the bag features materials inspired by the Bred 11. The black patent leather detailing around the handles and shoulder strap nod to the iconic sneaker, as well as the base of the bag that mimics the sneaker's midsole unit. The bag can hold up to four pairs of sneakers and even has a laptop sleeve with a number of other storage features. Purchase from Sneaker Duffle for $100.
Enjoy your weekends to the fullest with the Shrine Sneaker Weekender Bag. This carry-on sized bag separates your shoes from your clothing while providing multiple zippered pockets for everything else. The bag is big enough to hold two pairs of shoes, two days of clothes, and even has space for your laptop. Purchase from The Shrine for $280.
These portable sneaker pouches are for the sneakerhead that doesn't have time zippers, pockets, and other silly games. These simple yet functional travel pouches are lightweight and won't take up a lot of space in your carry-on. The translucent window makes it easy to pick your favorite pair and get on with your day. Purchase a 12 pack from Amazon for $14.
SNEAKER ACCESSORIES
Fight toe box folds with the Crease Beast, an ergonomically designed foot sleeve that prevents creases. The memory foam insert fills the negative space between the top of the foot's metatarsal and the shoe's toe box interior to eliminate creasing caused by natural foot mechanics. Purchase from Crease Beast for $30.
The Crep Protect Pre-Treated Laces infuse the brand's signature liquid repellent formula within the fibres of shoelaces to prevent stains and provide protection lasting up to 10 washes. Purchase from Crep Protect for $8.
When it comes to finding replacement laces, Shoe Lace Supply is where you want to go. This Black-owned business offers a variety of different colors and styles, with their laces being as close to the original as possible. This lace box offers 10 different colors and are a seamless fit on Jordans. Purchase from Shoe Lace Supply for $60.
Put a personal touch on your sneakers with gold-plated shoe charms from Bella Doña. This Latina-owned business caters to all the fly girls with styles like "Angel Baby" and "Home Girl," but coastal options and other iterations like "Kick Rocks" and "Try Me" are suited for anyone. Purchase from Bella Doña for $24.
SNEAKER STORAGE
Store your sneakers with the Yankee Kicks Premium Containers. The cases are made with durable acrylic plastic for dust free storage. The doors have a drop front opening with magnetic finishes for easy stacking. Purchase a three-pack from Yankee Kicks for $60.
The Sneaker Throne Shelves puts the spotlight on your favorite sneakers. The shelves are crafted from wood and have sliding doors protect from dust. You can customize the lights to your liking with a LED remote control. Purchase from Sneaker Throne for $160.
Show off your most prized pair with the Hypebrickz Sneaker Capsule. The translucent shell and engineered base allow for flawless 360-viewing with a futuristic approach. Purchase from Hypebrickz for $90.
For the holiest of grails, you're going to need this floating sneaker display. Using magnets, this display creates a levitating illusion and has a vibrant LED light for an extra touch of magic. Purchase from eBay for $93.
SNEAKER BOOKS
Year after year, Nike continues to dominate the sneaker space and "Shoe Dog" is the story of how it all started. Read Phil Knight's memoir of how the Swoosh came to be and order it on Amazon for $9.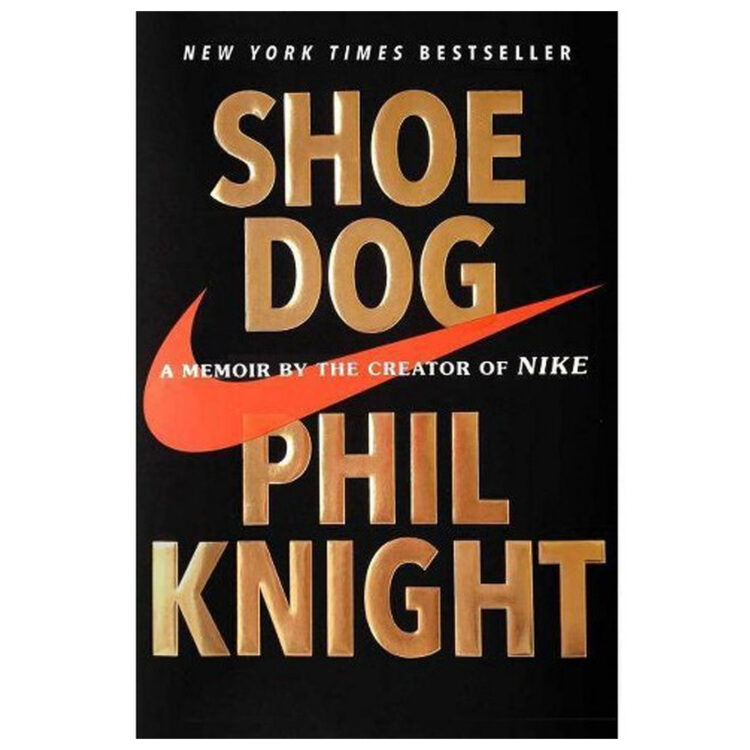 ICONS follows Virgil Abloh's creative process through documentation of prototypes, original text messages from Abloh to Nike designers, treasures from the Nike archives, and more. Purchase from Amazon for $68.
Sneaker Freaker presents 650 pages of insider knowledge and irreverent observations of every collab, custom, limited edition, retro reissue, Quickstrike, Hyperstrike, and Tier Zero sneaker released over the last 15 years. Purchase from Amazon for $46.
Made for the female sneakerhead, She Kicks tells the stories of the women who are driving sneaker culture forward. She Kicks features the female entrepreneurs, designers, marketers, and execs at Nike, adidas, Converse, StockX, and more. Purchase from Studio 96 Publishing for $95.
SNEAKER DECOR, ART, AND COLLECTABLES
Build the sneaker of your dreams with Hypebrickz. From heel to toe, you assemble your very own grail with toy brick pieces. Purchase from Hypebrickz for $50+.
Get cozy with these sneaker slippers from Banned Goods. The slippers are made with premium plush and come in a number of different colorways. Purchase from Banned Goods for $45.
Add a contemporary finish to your home with these sneaker patent prints. The intricate linework and aged aesthetic make for art that will never go out of style. Purchase from Etsy for $30+.
Let your sneakers light the way with this Air Jordan 1-inspired candle. Made with all-natural beeswax, the candles are offered in scents of cashmere, vanilla, sage lavender, and more. Purchase from Etsy for $55.
---
Happy Holidays! Be sure to follow @NiceKicks on Twitter and Instagram for sneaker news, release dates, and more.