(Lead image by Randy Belice. Credit: NBAE/Getty Images)
NBA legend and Spurs Hall-of-Famer George "Iceman" Gervin is suing Ralph Lauren for $2 million after the designer allegedly used Gervin's name, image, and likeness without permission. According to Bloomberg Law, Gervin claims that Ralph Lauren's "Gervin Mid" basketball sneakers exploit the athlete's NIL rights as the designer's namesake label profited off his commercially valuable identity without Gervin's consent.
Gervin played for the NBA from 1972 to 1986. In 1973, the Nike Blazer was released for the first time ever and Gervin was the select athlete to debut the sneaker on-court. In the lawsuit, Gervin claims that the "Gervin Mid" is a rip-off of the Nike Blazer sneaker, the model that is famously associated with the basketball player.
With this in mind, Gervin and legal team have accused Ralph Lauren of profiting off the iconic moment in sneaker and basketball history, as well as Gervin's own career. The lawsuit goes on to say, "It is no wonder, then, that Ralph Lauren would seek to exploit Mr. Gervin's fame and generate interest in its own model evocative of the Blazer."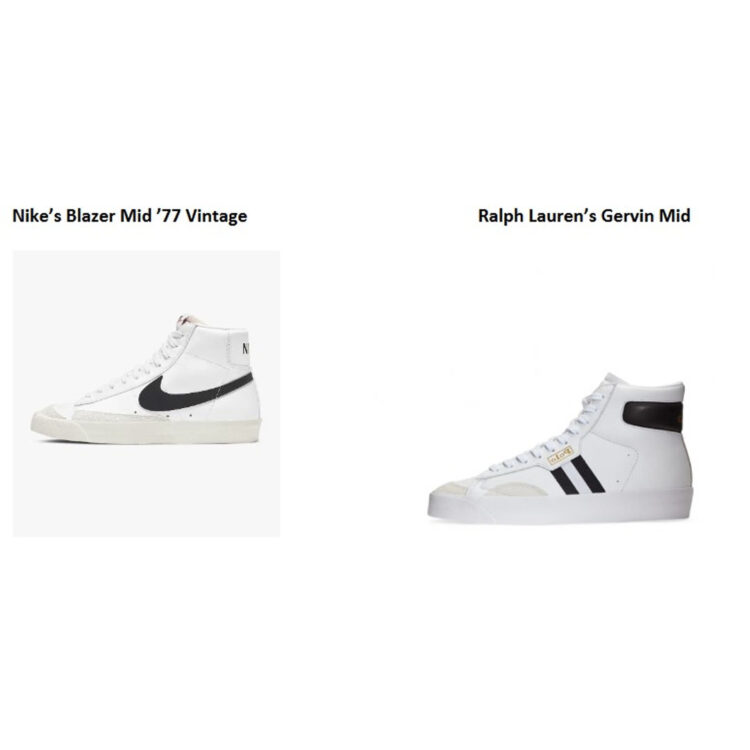 In April of 2022, Gervin first became aware of the Ralph Lauren sneaker after his wife received a text from a friend congratulating the couple on the "Gervin Mid" shoe. Gervin and his wife were both surprised by the sneaker and did not know it existed. The Iceman claims that Ralph Lauren never even contacted him, which caused Gervin to have his lawyer send out a cease and desist letter.
I have worked hard throughout my career to build my name and reputation, and I will not allow any company to exploit it without my permission. I am taking legal action to protect my rights and ensure that consumers are not misled.

Official statement from George Gervin
The counsel for Ralph Lauren claims that the name of the sneaker was "coincidentally" named the "Gervin Mid" because it "sounded good," and that it had nothing to do with George. This led Gervin and his legal team to file a lawsuit in the Southern District of New York.
Nice Kicks will continue to update this story as the case develops. For more sneaker news and release dates, follow @NiceKicks on Twitter.