words // Nick DePaula:
When you combine a passion for creativity and expression with a knowledge of building product and inherent insights from culture, you get special results in this industry.
That's been LaToya Kamara Manley's hallmark throughout her career. A longtime product creation expert, now leading the charge at Jordan as the Director of Women's Merchandising, her work has helped to not only create memorable sneakers that push the collective footwear industry forward — she's also hoping it's helped to inspire women to embrace sneakers altogether.
Her roadmap began building special-make-up product at Urban Outfitters, and later, she worked on limited energy launches at Adidas Originals, like Big Sean's Detroit-nodding Pro Models or Teyana Taylor's Harlem GLC. [I begged them to make a sz 14.5!] Her path has her now looking to drive energy, awareness and excitement around the many female-forward Jordan collections that the brand has been excitedly ramping up, built in tandem with some of the industry's most impactful female athletes, stylists and influencers.
As part of the Pensole x Nice Kicks FUTURE 50, Kamara Manley is looking to shape the future of the athletic industry through her product vision, emphasis on female empowerment and love for storytelling. Read ahead for more from LaToya Kamara Manley on her journey through the industry, as she answers a series of questions from Pensole founder D'Wayne Edwards.
Hometown: Portland, OR
Company: Jordan Brand (Nike, Inc.)
Job Title: Director, NA Jordan Women's Merchandising
Location: Beaverton, OR
Education: Oregon State University (BS) / Willamette University (MBA)
D'Wayne Edwards: What is your earliest or most memorable sneaker moment in your life?
LaToya Kamara Manley: I never thought of myself as 'creative,' but when I started working for a footwear company, it was the first time I really got to put my hands on a product and actually create something. I used to create SMUS (special make-ups) for Urban Outfitters and I was allowed to tell pretty much any story I wanted to tell.
I would pay homage to the first ladies in hip-hop and women in streetwear — things I cared about. It was the most fulfilling experience the first time I saw product that I had worked on in an actual store and then on a real person's foot! It was an amazing feeling. I bought two pairs! I still have them.
What are you most passionate about in footwear?
I started working in footwear when a lot of women, especially on the West Coast, were not wearing sneakers for fashion. They were wearing them for function or to "dress-down." After a while, I realized it was because they didn't know how to rock a pair of sneakers and still feel as confident as they did when they wore heels.
I made it my thing to wear sneakers just as much as I wore any other footwear choice, and in my own little way, influence the perception of women who wore sneakers. You could still be just as beautiful, sexy and confident while wearing sneakers.
Fast forward to today and women are wearing sneakers everywhere! To their jobs, to the club, to their weddings… And we're just getting started. Women are not only wearing sneakers — we're creating them, we're telling the stories, we're collaborating and we're empowering each other by recognizing each other whenever we can!
I'm passionate about a lot of things, but when I see a woman (in or out of the industry) confidently wearing her sneakers and being unapologetically her, it makes my heart beat fast.
What was the turning point of your career?
I've had a lot of really great lessons that I've learned over the years that have come through failure, experimentation and curiosity. But I had one very supportive mentor/manager, Kate Ridley, that really encouraged me to lean into my voice and not be afraid to be my authentic self.
After "mastering" my then-role, I casually told Kate that I was "bored at work." She told me that if I'm bored, that's my own fault and I should figure out a way to not be bored and instead be creative and be innovative. I went on to write my own job description and whenever I get "bored" in any role, I take it upon myself to change the way things are done, to learn something new or explore new opportunities.
It changed the way that I think and it also taught me to hone in on the skills that I bring to the table, allowing me to discover my superpower and to confidently maneuver through the industry.
What is your biggest struggle with the footwear industry as a person of color?
I read a quote by Martin Luther King Jr.: "There is nothing more dangerous than sincere ignorance and conscientious stupidity." This quote spoke volumes to me because I often feel that within this industry, there is a clear lack of diversity and a sincere ignorance around effective initiatives to improve diversity. Many plans sound great but lack a concentrated effort to take insights from those that are most affected by these issues and the initiatives often times fall short and the cycle continues.
It's not just about solving diversity, it's about finding out what diversity truly is and empowering those that understand its true meaning with the ability to affect change. I think it is dangerous in so many ways to cultivate an industry that does not celebrate diversity and the critical impact that are made by people of color in the culture. It hinders the growth of the industry and it discourages our youth.
Sincere ignorance is not an excuse. A lack of diversity and the representation of people of color is not a problem, it's an opportunity. One that includes growth on every aspect of the industry.
What is your biggest accomplishment or legacy you'd like to leave in the industry?
A couple of years ago I began teaching a Footwear Product Marketing course at Portland State University. It gave me the ability to connect with students that aspire to work in the footwear industry. It's a fun job, but more than that it allows me to help students learn the ropes about the industry, connect with industry professionals and become equipped with the tools to provide value to the footwear industry immediately.
More than anything, I want my legacy to be about pulling through people, the same way those before me pulled for me.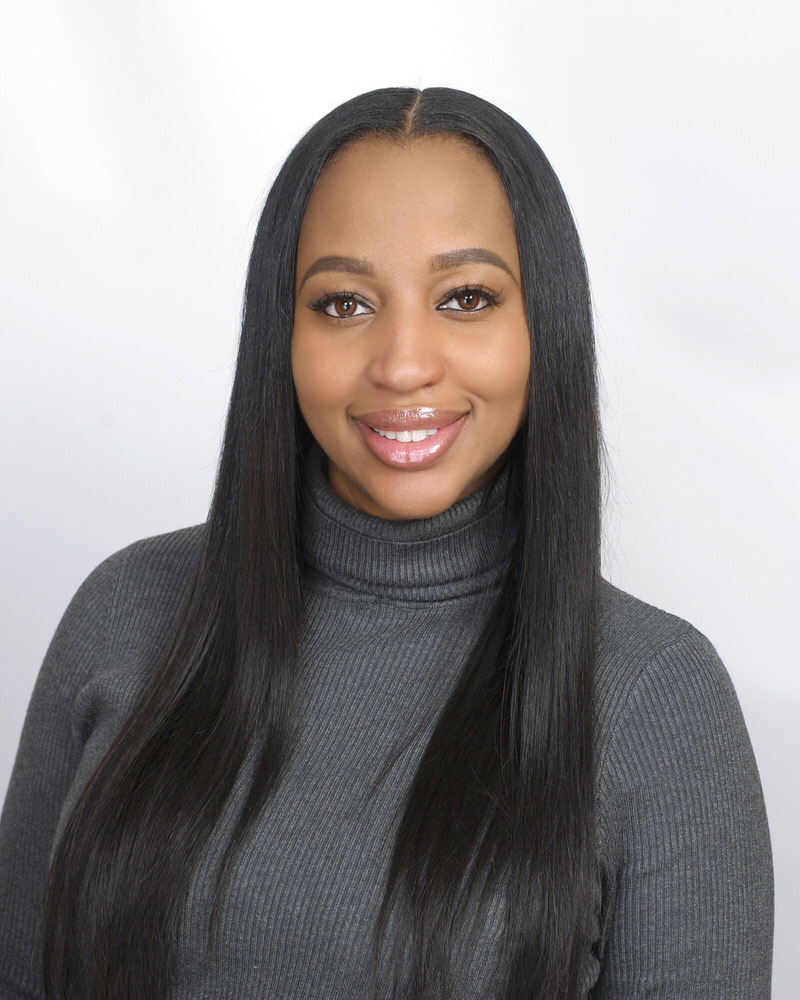 Read more about THE FUTURE 50 here: NiceKicks.com/Future50