This weekend's start to the NFL season has been swept up by the unexpected arrival of adidas Yeezy cleats. Donned last night by Von Miller and seeded this weekend to the likes of DeAndre Hopkins and Adrian Peterson, the artist meets athlete collision is catching fire on social media and the gridiron but it's not quite a first.
Yup, back in 2006 Jay Z and Reebok had an array of NFL All-Pros lacing up his Reebok S. Carter Mid Cleat. The likes of Daunte Culpepper, Roy Williams and Larry Johnson wore the Jigga Man's cleats in games, with the model also made available at retail via Eastbay. The lifestyle meets performance shoe also had hardwood ties as Jamal Crawford and Kenyon Martin rocked the basketball build on court.
So, while what adidas and Kanye are doing now is by most measures better executed, more timely and much more buzz worthy, let's give RBK and Jay props as they rolled out a strong and similar idea a decade back.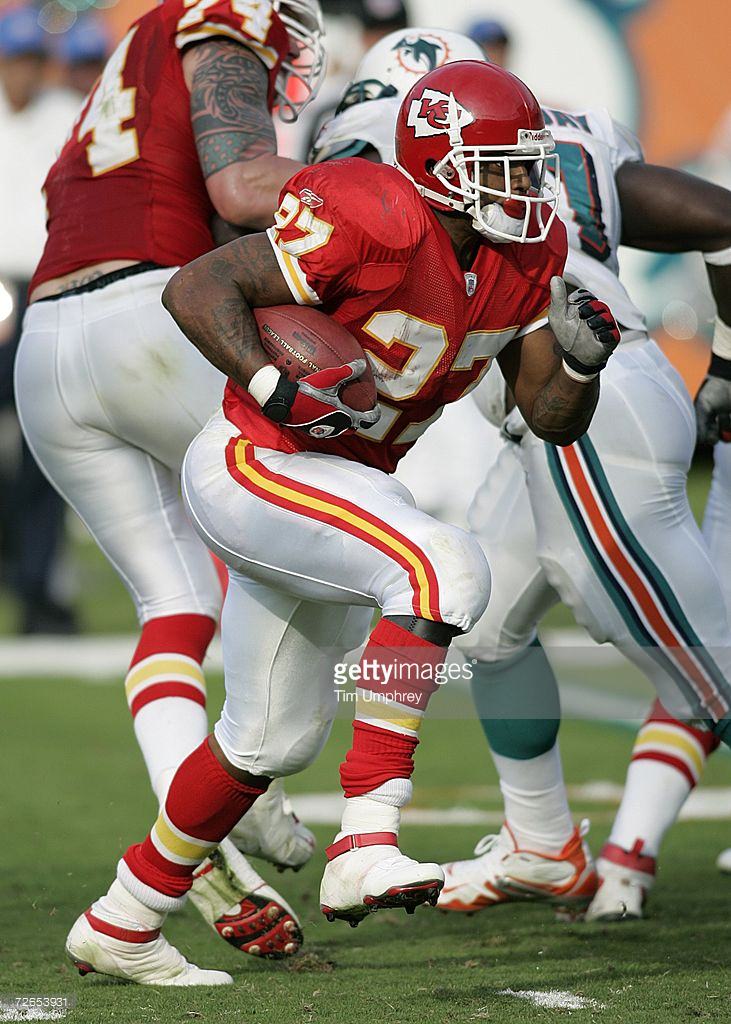 Lead image via kissingsuzykolber/hulkhatetimetravel