words & images // Nick DePaula:
For the fourth straight season, Under Armour Basketball has created a special edition sneaker for Stephen Curry to honor his March 14th birthday, building on the string of birthday cake themed sneakers that we've come to expect on an annual basis.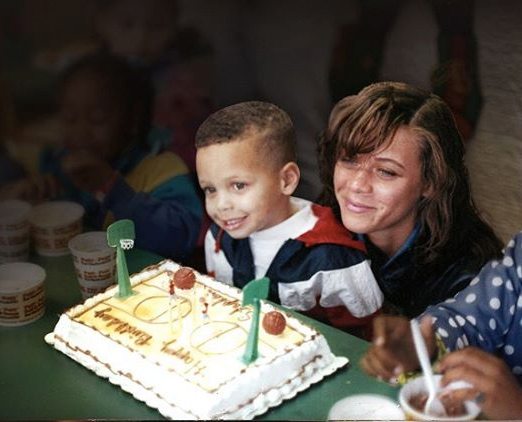 This year's Curry 3 celebrates Stephen turning 29 today, with an even more bold and loud take on the sweet mix of sprinkles, spongecake and frosting that've helped to inspired his birthday shoe hues and textures along the way. In classic low-key Curry fashion, when asked earlier about his birthday wishes, Stephen said he was simply hoping to play some golf and enjoy a family dinner at Benihana.
Curry is currently taking on the 76ers on NBATV's "Fan Night" game in his special birthday pair. With a taxi yellow Threadborne mesh upper and electric blue Anafoam along the collar and medial side, the shoe is also accented by a white synthetic overlay that features cake frosting-inspired sprinkles that seep over onto the midsole.
As we've seen with several other exclusives made just for Stephen this season, Under Armour gave him both a low-top and mid-cut version, as Curry has taken to wearing Lows during pre-game warmups, before lacing up the Mid for game time. Check out Stephen's exact size 12.5 pairs of both the Under Armour Curry 3 Mid and Low, in his birthday "Dubfetti" theme edition below.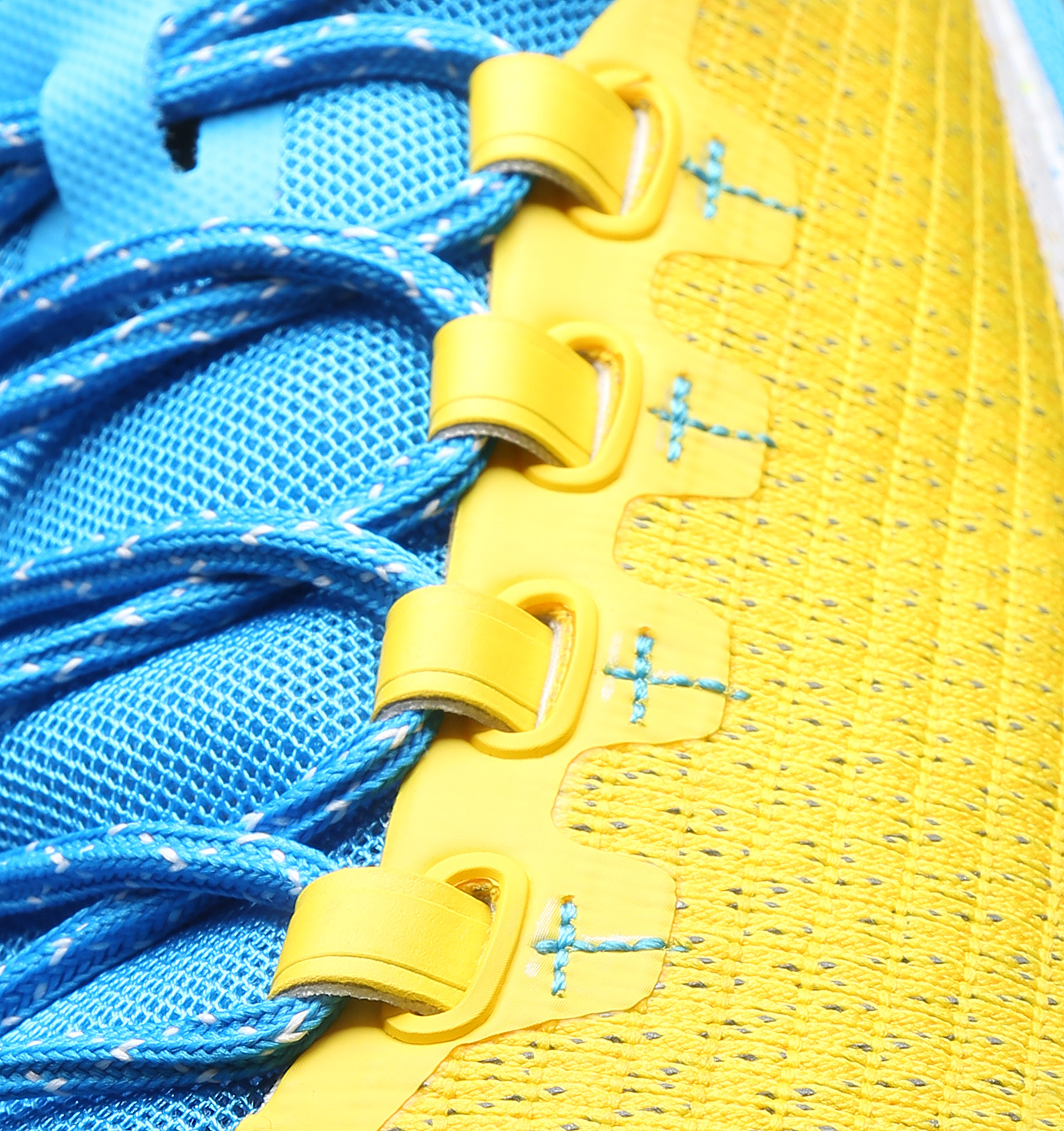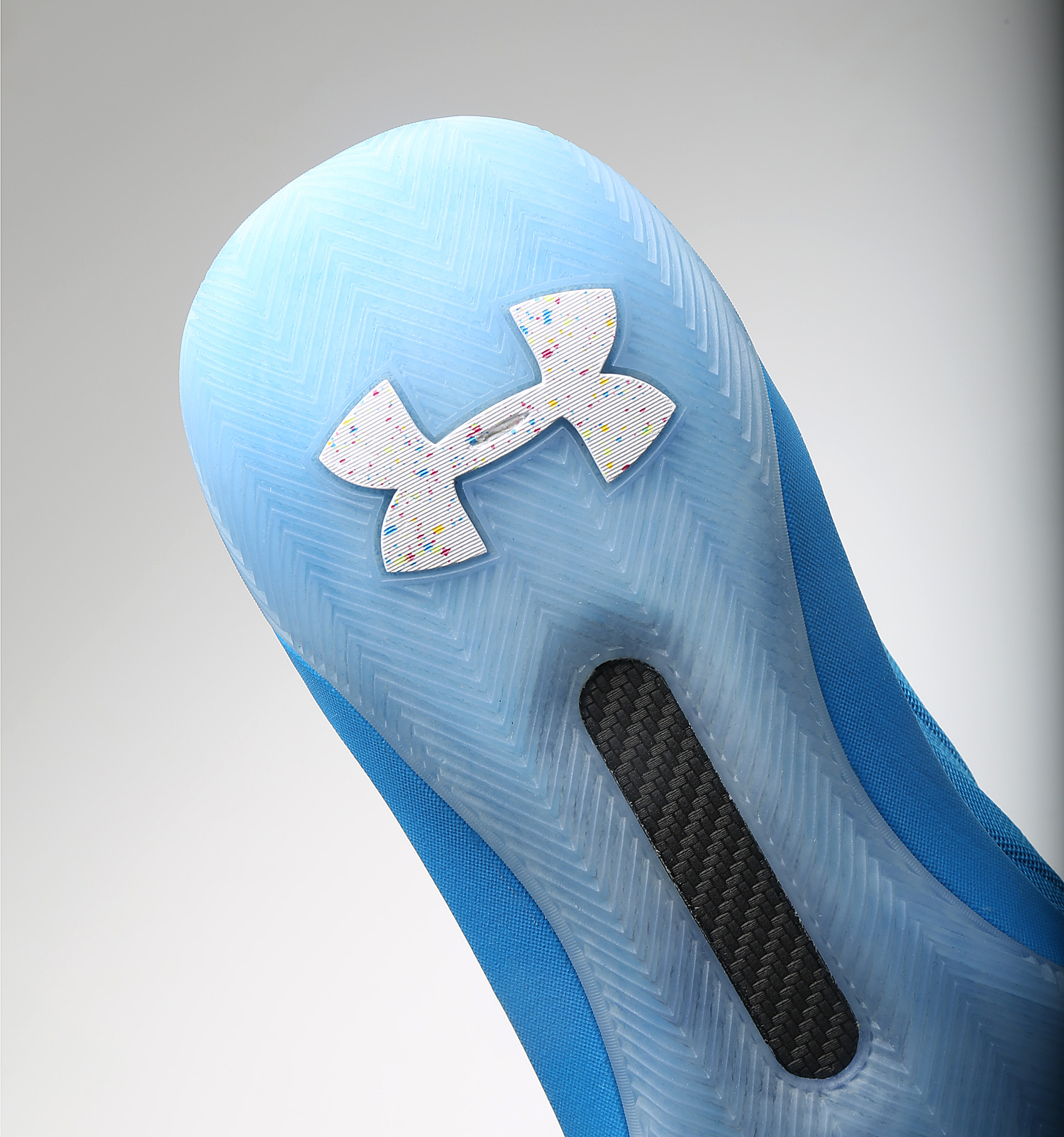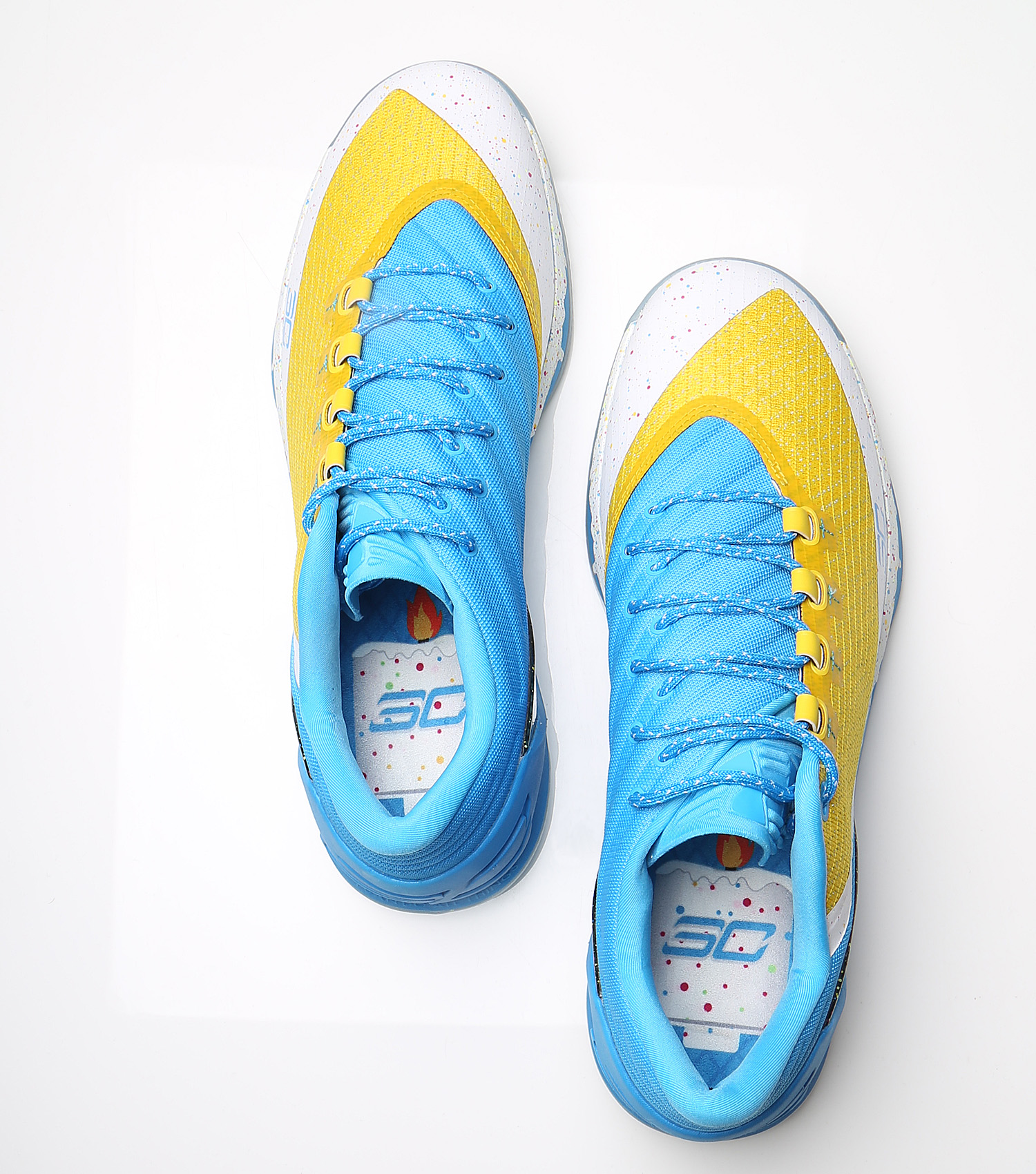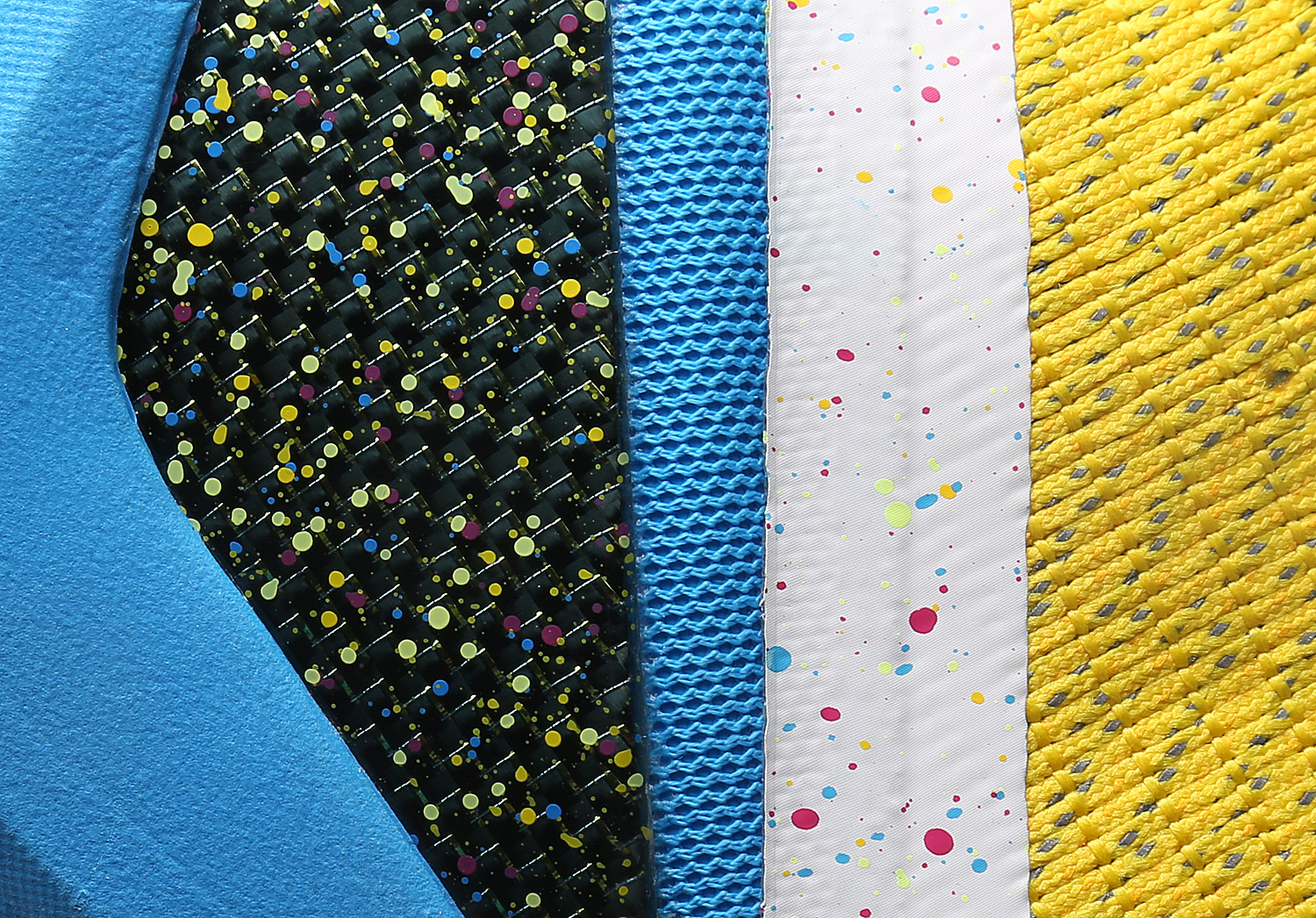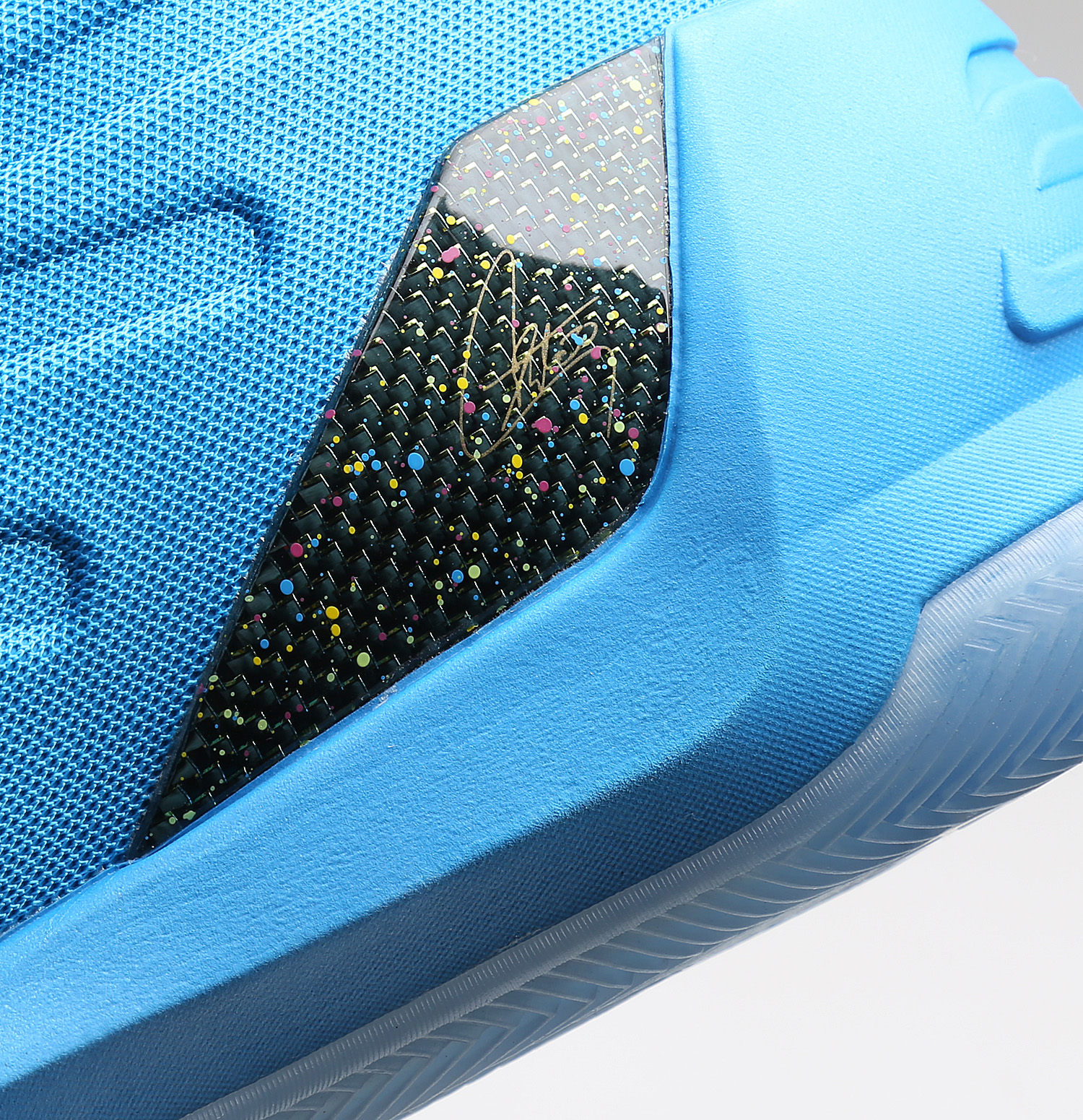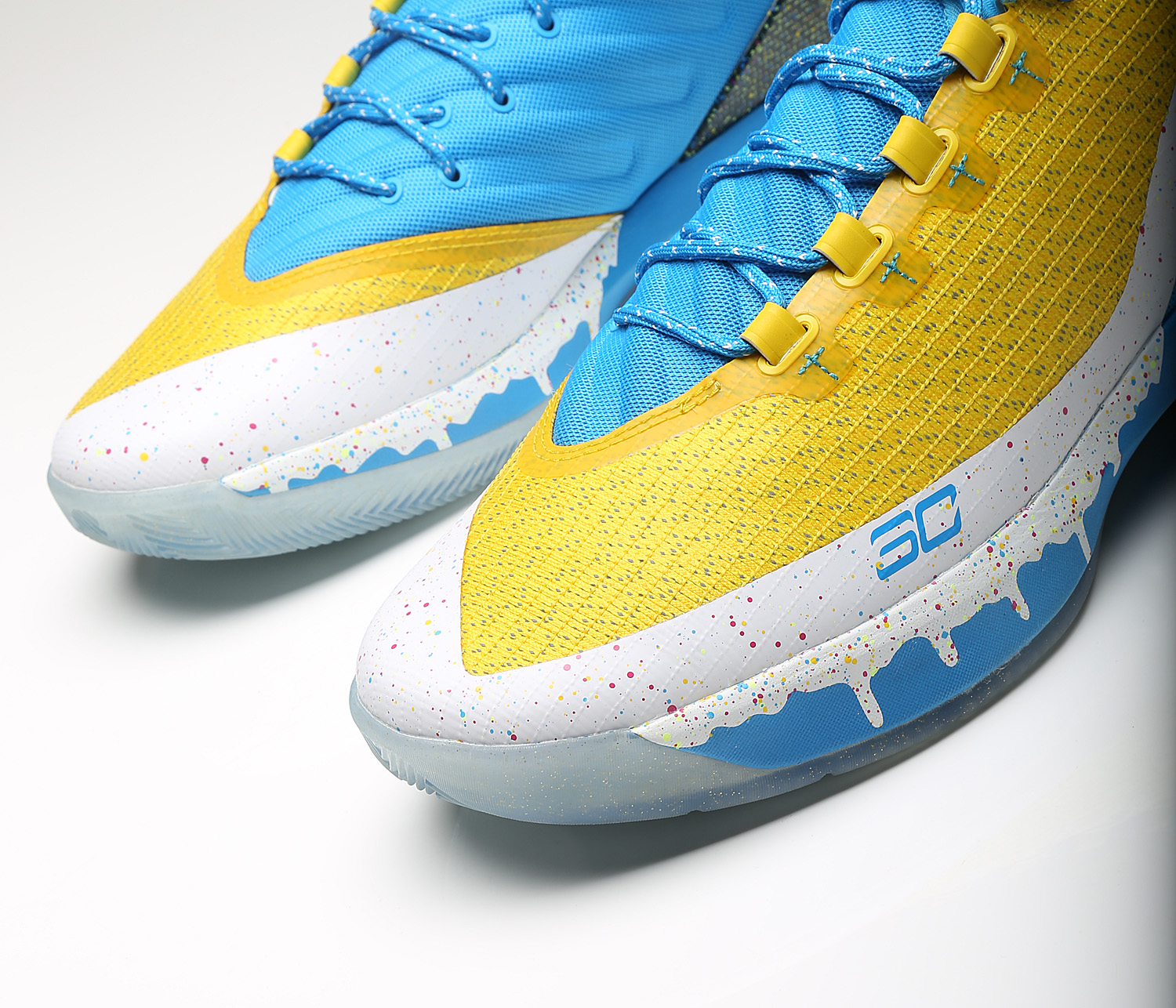 Under Armour Anatomix Spawn // 26th Birthday
Under Armour Curry One "Splash Party" // 27th Birthday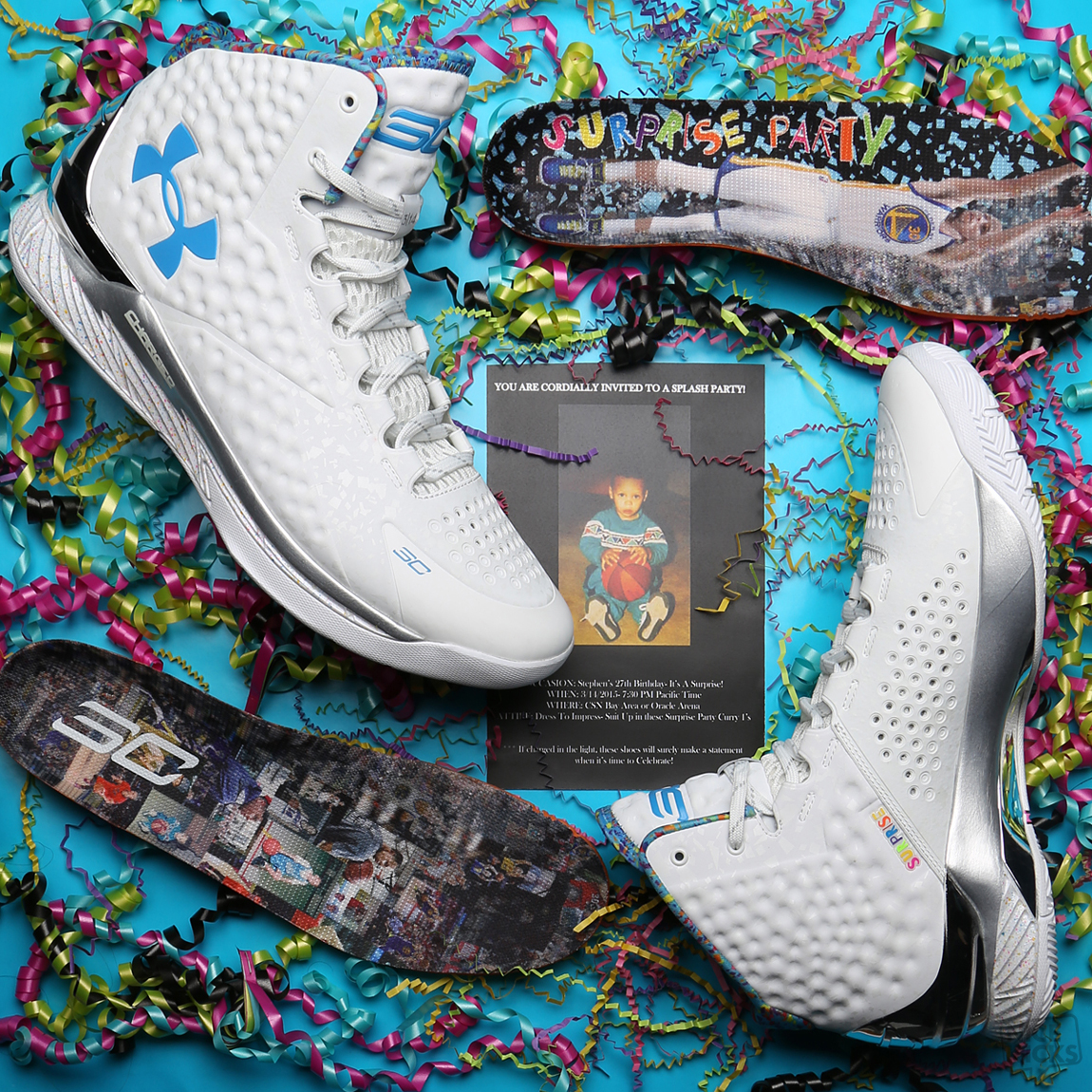 Under Armour Curry Two // 28th Birthday