They say a picture is worth a thousand words but how about a pick? When Pat Ewing planted his feet to forge a wedge between John Starks and BJ Armstrong in the 1993 Eastern Conference Finals he set the stage for a play that lives in NYC hoops history.
Freeing the explosive combo guard for a dunk over Horace Grant and Michael Jordan, the Ewing Focus "The Dunk" celebrates Starks and his monumental play.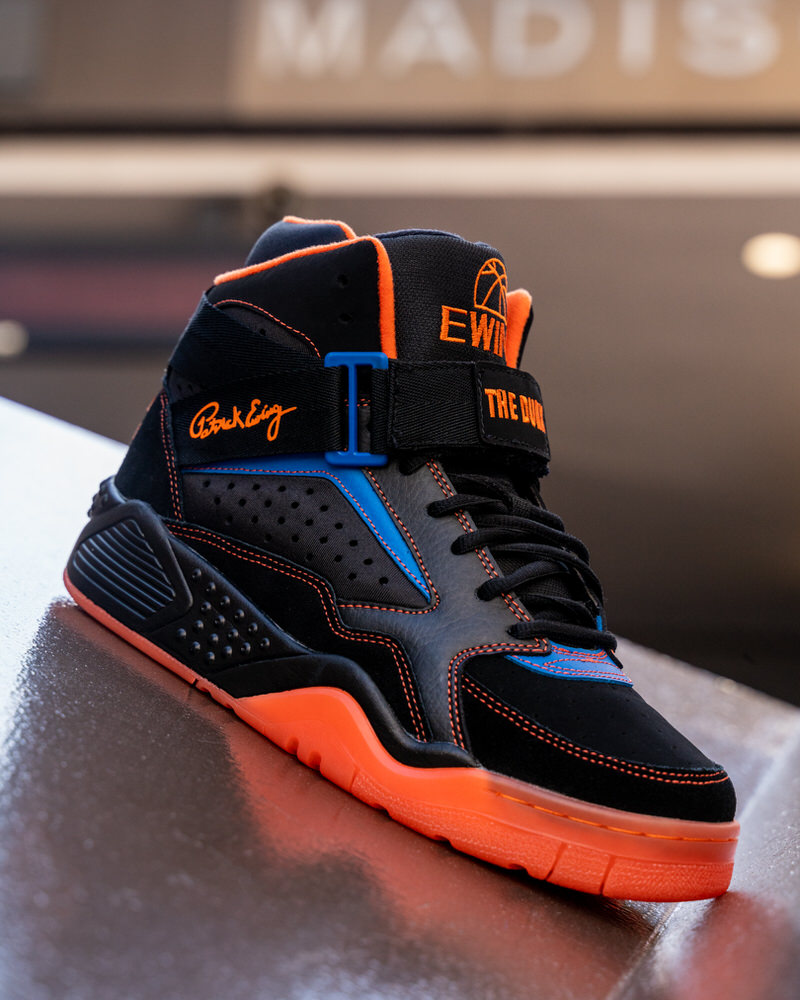 "I took off baseline and all I saw was Horace Grant," said Starks. "I knew I had to go in strong, Grant was 6'8" by 250 – and I just jumped as hard I could, dunked it with my left hand, and ran hustling back on defense."
Dressed in a New York basketball palette of black, orange and blue, this PE-styled tribute on the Focus features Starks tagging on the heel for a true tribute.
Look for these to launch on October 30th online at Ewing.
Ewing Focus "The Dunk"
Release Date: October 30, 2019
Price: $140
Photography by Noah Goldowitz