Reggaetonero, fashion icon, and global superstar Bad Bunny has won over the hearts of the world as the puertorriqueño has made a name for himself amongst some of the most influential cultural icons of our time, proving that music is in fact a universal language.
Bad Bunny's 2022 album Un Verano Sin Ti landed him a Grammy nomination for Album of the Year and topped the Billboard 200 Year-End Chart as the best-performing album of the year — the first Spanish language album to do so.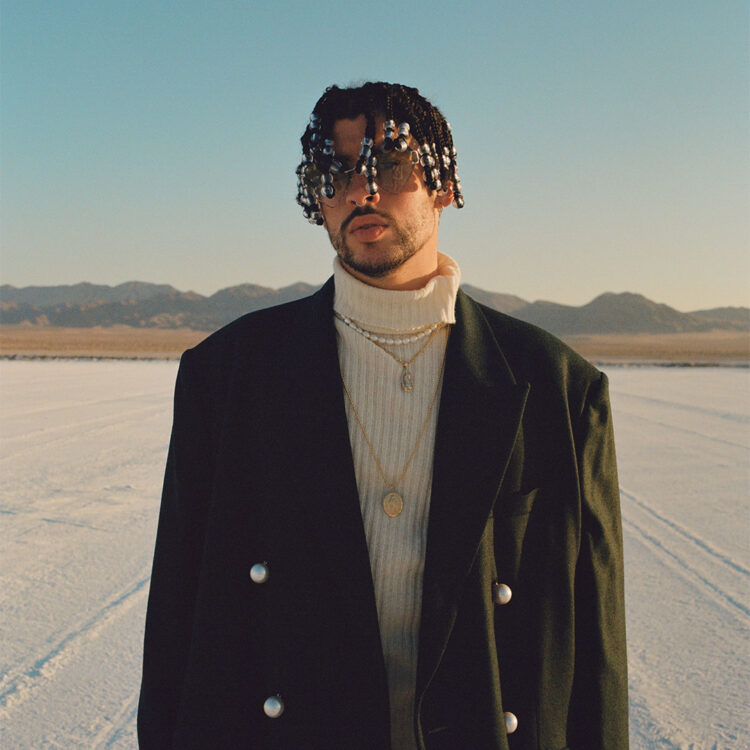 For Benito Antonio Martínez Ocasio, his rise to fame as Bad Bunny has been one foot in front of the other. From being a Soundcloud sensation to a Spotify record-breaker, Bad Bunny had humble beginnings that blossomed on the beautiful island of Puerto Rico. After leaving his job as a bag boy in 2016, Bad Bunny signed his first record deal and landed his first Billboard Hot 100 with his feature on Becky G's Mayores in 2017. Almost a year later, Bad Bunny secured the #1 spot on the Billboard Hot 100 as he joined J Balvin on Cardi B's hit single, I Like It. From there — the rest is history.
As his music career continued to take off with the release of back-to-back albums YHLQMDLG and El Último Tour Del Mundo, adidas announced the beginning of a creative partnership with Bad Bunny on March 11, 2021, the day after his 27th birthday. This marked Bad Bunny's first serious venture into fashion, and as an already game-changing style icon and tastemaker, he was excited to get started saying:
I have always loved sneakers since I was a kid. They were the essential detail of the style I wanted and the look I wanted to have depending on what I was going to do that day. I would go with my friends and we would ask each other, what sneakers are you going to wear today? At the same time, we would talk about those sneakers we dreamt of having one day.

It's something that defines you and at the same time it brings people together. Ultimately, it's what accompanies you and adds style as you walk the path you choose to take. It feels great to create my own design with people who I share the same sentiment. It feels amazing knowing that my next steps will be in my own sneakers.

Bad Bunny
Since then, Bad Bunny has worked with adidas to bring his world to life across silhouettes like the adidas Forum Buckle Low, the adidas CL Response, and most recently, the adidas Campus.
As Bad Bunny gets ready to headline Coachella 2023, take a trip down memory lane with Nice Kicks as we take a closer look at the timeline of Bad Bunny's adidas takeover.
---
2021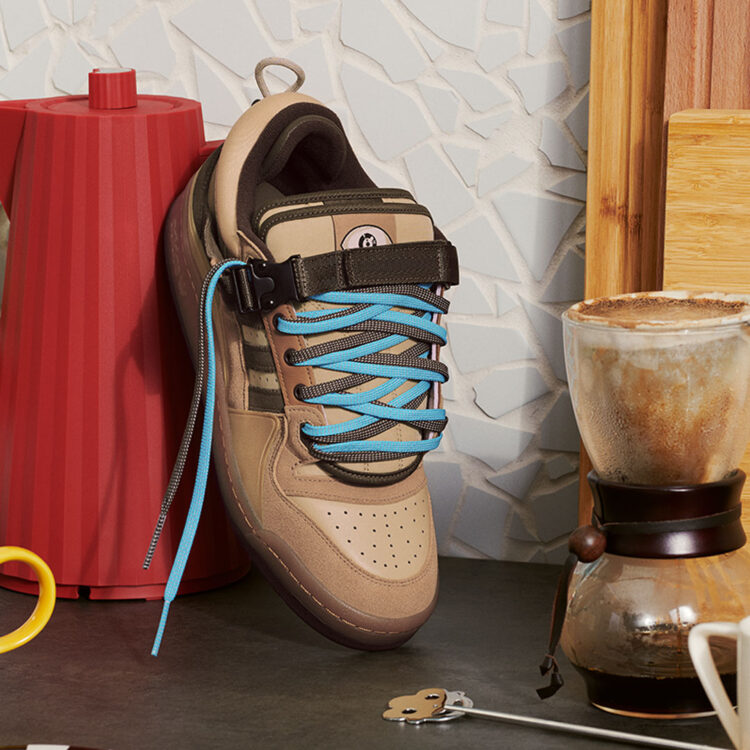 Inspired by Bad Bunny's love for café, his inaugural adidas Forum Buckle Low arrived in shades of espresso brown. While Bad Bunny kept the majority of the Forum Low's traditional shape intact, the artist added modern finishings such as a padded double-tongue, a buckle on the lace strap, a bungee cord at the heel, and ojo logo on the tongue.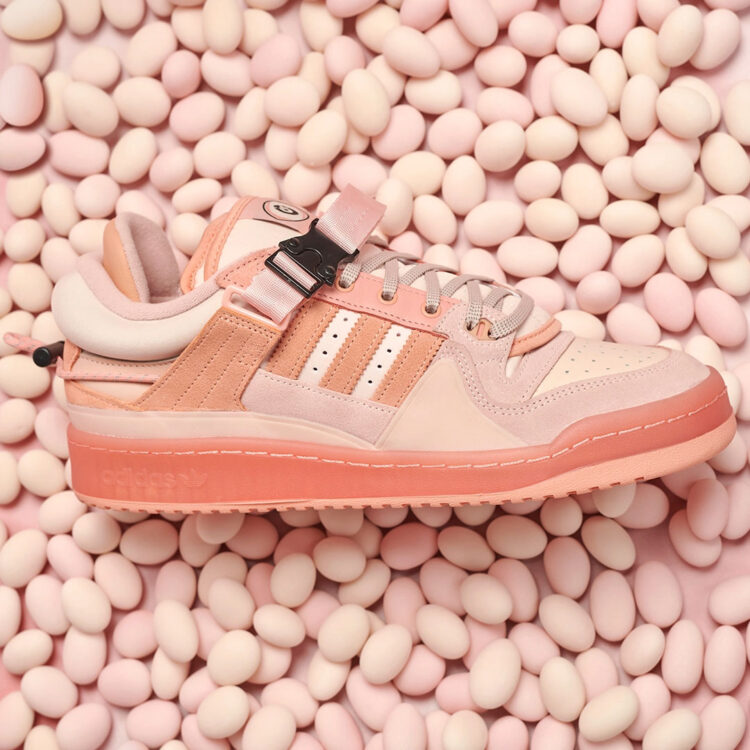 By his second release, Bad Bunny starts to embed his signature look at adidas as the adidas Forum Buckle Low "Easter Egg" came decked out in shades of pastel pink. This sneaker really started to grab people's attention and proved to be the ultimate follow-up to "The First Café" colorway.
The third rendition of the highly sought-after Bad Bunny x adidas Forum Buckle Low was an ode to "Back To School" as Bad Bunny encouraged the next generation to redefine and reimagine their everyday uniform. The sneaker came dressed in all-black leather with suede overlays, reflective rope laces, and the 3rd Eye logo in grey.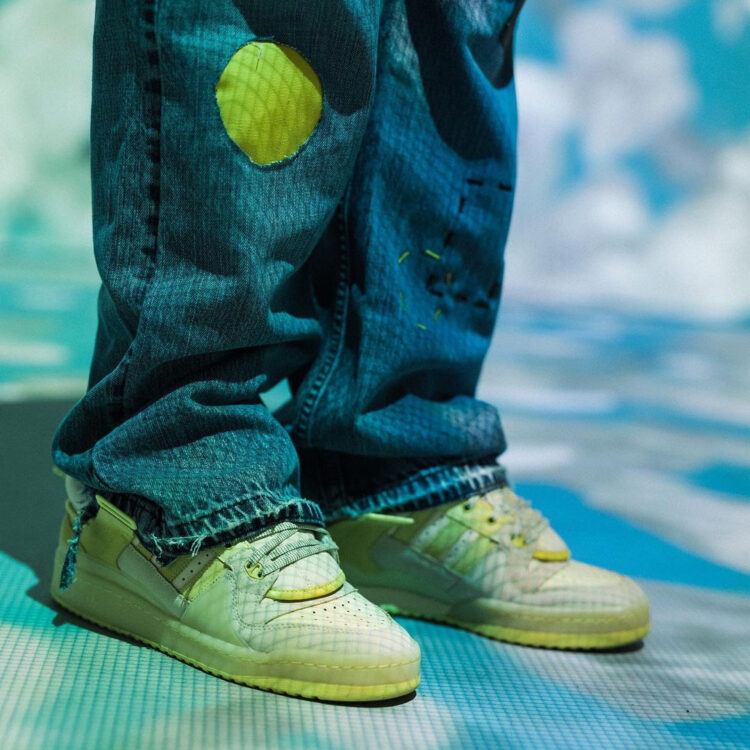 As 2021 came to a close, Bad Bunny's childhood friend Janthony Oliveras teased a "Yellow" iteration of the Bad Bunny x adidas Forum Buckle Low. It's unclear if this colorway was reserved for friends and family, but we do know that it never released to the public. The sneaker featured shades of banana and pale lemon to create a colorway that was vibrant, yet understated.
2022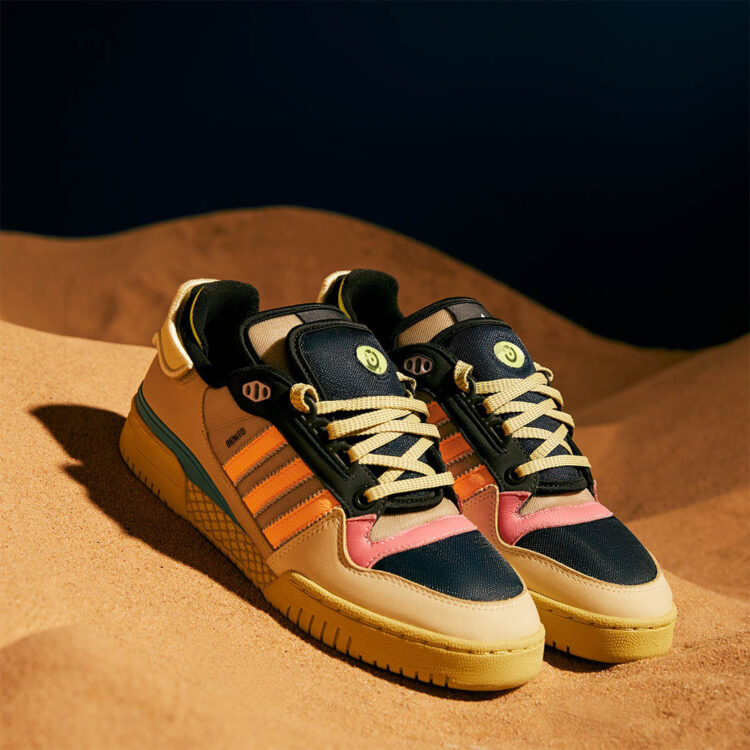 Bad Bunny kicked off 2022 with the adidas Forum PWR "Catch and Throw." This sneaker expanded his silhouette offerings as the select model combines the adidas Forum Low and the adidas Powerphase. Benito opted for a more experimental colorway as this sneaker came in a multi-color mix with a tonal base that incorporates different shades of brown, as well as pops of pink, orange, green, and blue. This sneaker is sure to be a favorite amongst Bad Bunny super stans as it features the artist's real name, Benito, on the side of the adidas Three-Stripes.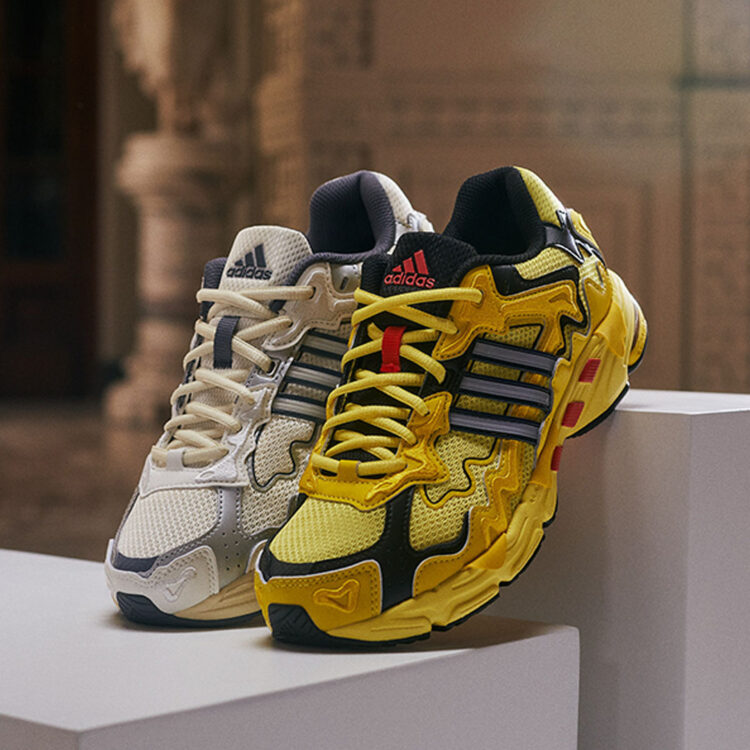 In celebration of his 28th birthday, adidas released two colorways of the Bad Bunny x adidas Response CL on March 10, 2022. This sneaker pack also expanded Bad Bunny silhouette offerings at adidas and continued on with experimental themes set in place by the adidas Forum PWR "Catch and Throw." Both the "White" and "Yellow" colorways of the adidas Response CL featured faux-melted details as the upper looked as though it was dripping onto the midsole.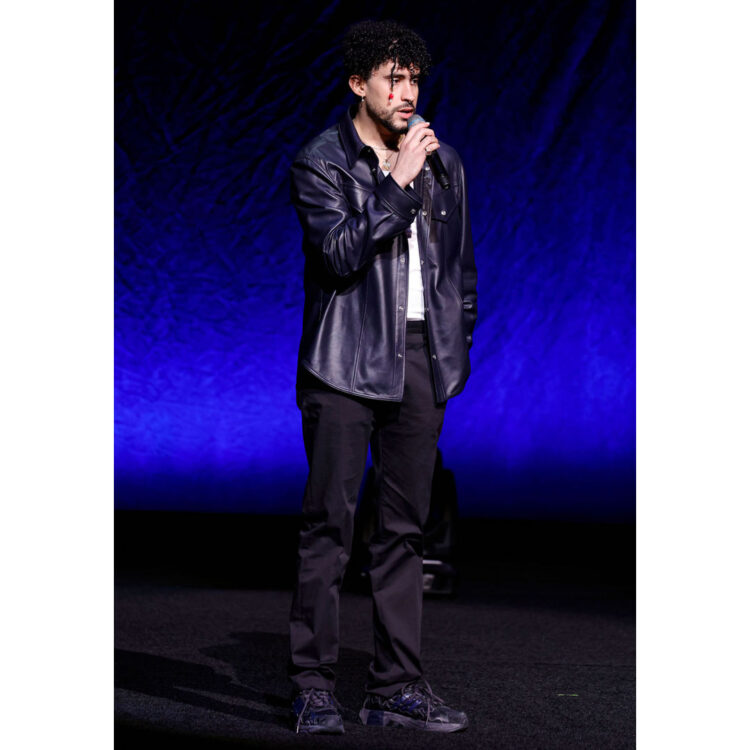 Following the previous pack of adidas Response CLs, Bad Bunny was seen wearing an-black pair at CinemaCon in Las Vegas, in conjunction with the announcement that he would be starring in a new Marvel movie titled "El Muerto." It's been a while since then and this colorway has still not released, leaving us to assume that this sneaker is truly a Bad Bunny exclusive.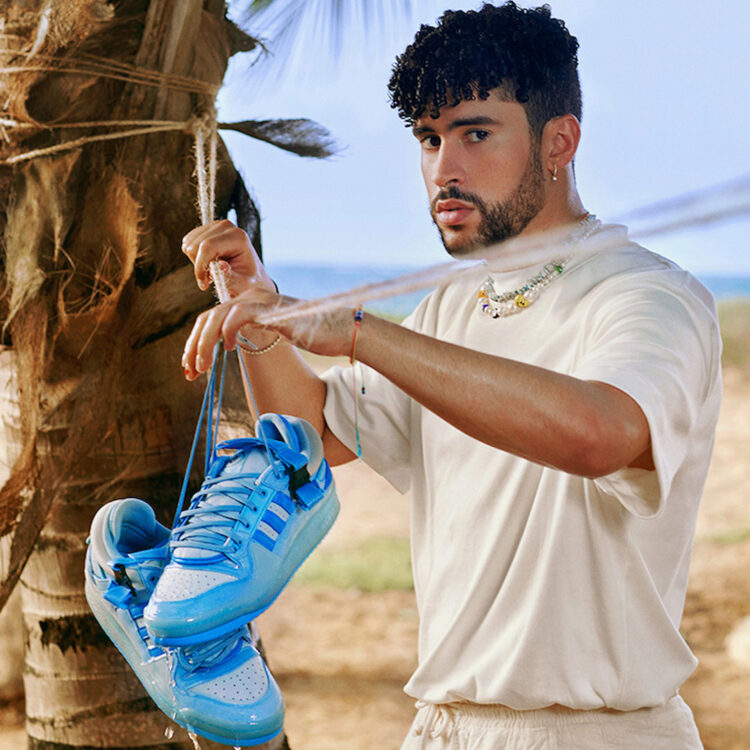 The Bad Bunny x adidas Forum Buckle Low "Blue Tint" was inspired by the beautiful island of Puerto Rico as Bad Bunny has always been enamored by his homeland's hypnotic blue waters and vast skies. This iteration was the perfect fit for his Un Verano Sin Ti era, which featured tropical hues and Summer fun.
Believed to be the fourth and final colorway of the Bad Bunny x adidas Forum Buckle Low, the "Last Forum" is an all-white colorway with grey accents throughout. This sneaker took over the streets of New York City as adidas celebrated Bad Bunny with his own balloon float during the Macy's Thanksgiving Day Parade. Both the corazón float and balloon handlers were seen in the signature sneakers.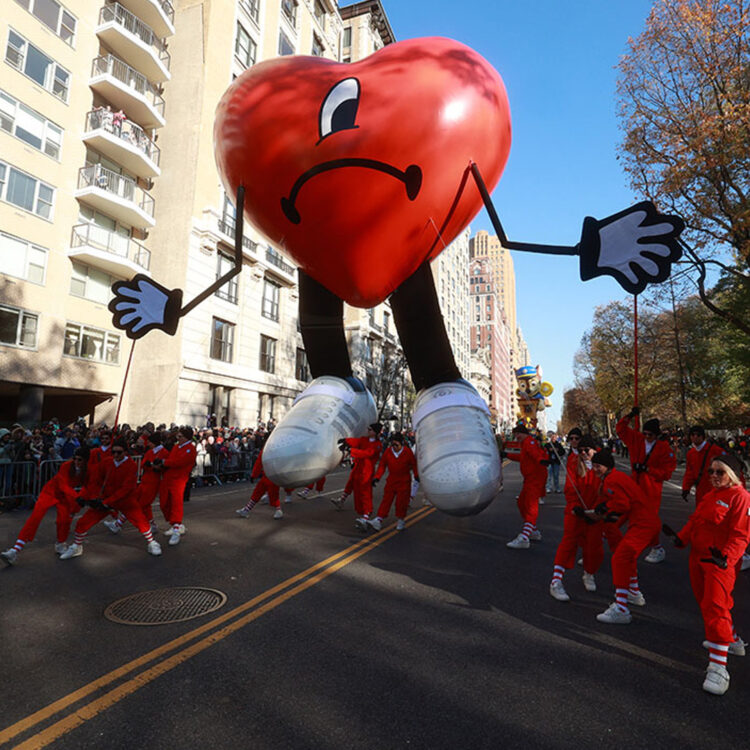 2023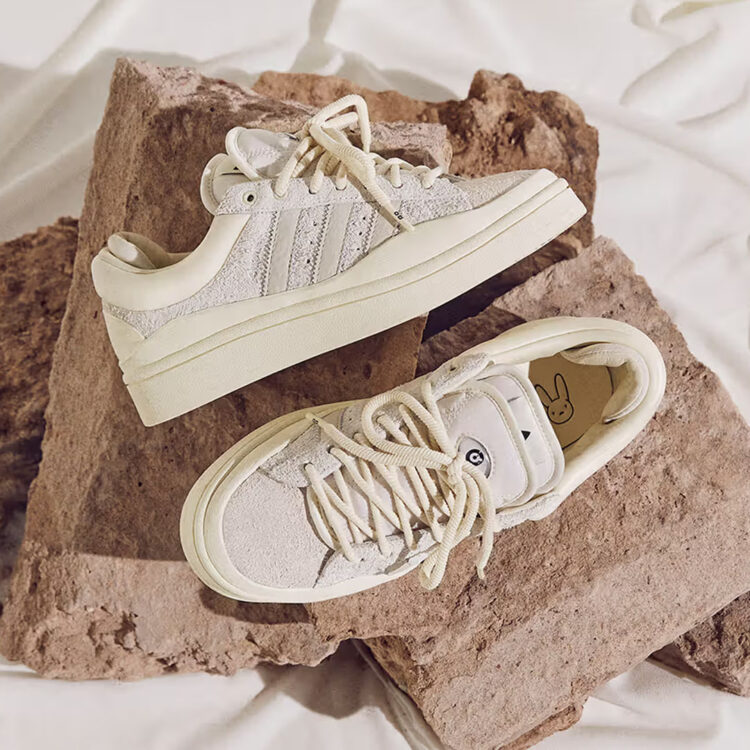 While the Bad Bunny x adidas Campus Light "Cloud White" kicked off 2023, this sneaker was first teased in the "El Apagón" music video. This was the first time that Bad Bunny released an adidas Campus, but the colorway follows the Forum form as it has a monochromatic exterior with a padded double-tongue and Bad Bunny's logo on the insole.
Bad Bunny x adidas Campus Light "Olive"
The second iteration of the Bad Bunny x adidas Campus Light opts for a more colorful iteration in shades of "Olive." The sneaker has a suede upper with a waved midsole, rope laces, a satin ankle collar, and the 3rd-eye logo on the tongue. While Bad Bunny started with bright colors at adidas, it seems that his latest sneakers are leaning more toward neutrals.
Bad Bunny and adidas celebrate Puerto Rican hoops with the upcoming Bad Bunny x adidas Forum Low "Cangrejeros" colorway. This sneaker is dedicated to the PR basketball team that Bad Bunny owns, Los Cangrejeros de Santurce. The team's logos and signature orange, navy, and cream hues are seen across the sneaker, which was showcased at adidas Basketball's All-Star Weekend immersive exhibit.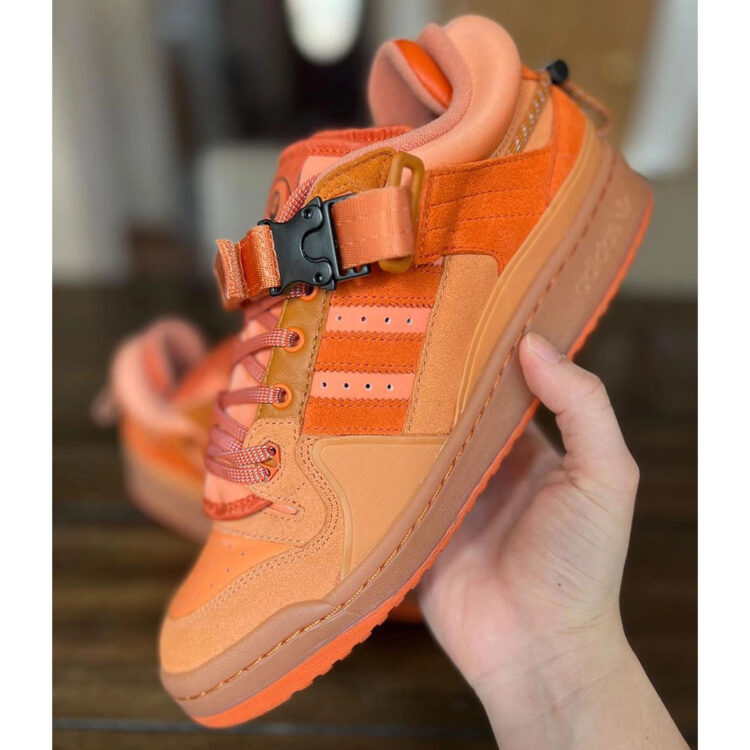 Just when we thought we had seen 'em all, another Bad Bunny x adidas Forum Buckle Low surfaced online. This colorway is believed to be nothing more than just a sample and will not be releasing to the public. It almost seems as if this iteration was an early sample for Los Cangrejeros de Santurce as the upper sports a vibrant orange hue.
Another neutral version of the Bad Bunny x adidas Response CL surfaced with a "Black/White" sample. Much like the first retail version that dropped in 2022, the Bad Bunny x adidas Response CL "Black/White" features silver and black details with a bolder look.
Bad Bunny x adidas Response CL Sample "Tan"
Seen in early 2023 on Benito himself, the Bad Bunny x adidas Response CL Sample "Tan" featured a cream base with tan, brown, and a hint of purple details. While it's not likely we see the "Tan" colorway release soon, it's clear that adidas and Bad Bunny have more in the bag.
The latest Bad Bunny x adidas installment has surfaced with images of the "Blue Tint" Campus iteration. Mirroring the aforementioned Bad Bunny x adidas Forum Buckle Low "Blue Tint" from 2022, the Campus is built with a fuzzy suede upper, semi-translucent midsole that encapsulates part of the upper, and features off-white Three Stripes branding completing the look.