Yoga meets triathlon meets music festival? It sounds like enough to make your head spin, but conversely Wanderlust events are all about mindfulness. Balancing movement with meditation, the events are empowering athletes all over the country. Thanks to a new partnership with adidas, they're doing so more stylishly. While attending the Wanderlust 108 LA event, we caught up with adidas Head of Women's Nicole Vollebregt to discuss the partnership with Wanderlust. Namaste.
Nice Kicks: Congratulations on the new partnership! What led you to the decision to partner with Wanderlust?
Nicole Vollebregt: Two things really, we shifted our consumer focus to the versatile female athlete. Traditional ways to approach this athlete just would not work. We asked ourselves, What is important to this consumer? The answer was experiences and connecting on an emotional level. The versatile athlete has a holistic approach to sport and needs products that fit within their lifestyle. Christine Day had already been acquainted to Wanderlust and when she introduced us to Wanderlust Co­Founder, Jeff Krasno, we hit it off immediately and it made perfect sense to work together. We just connected on so many different levels. We were starting a new journey for our brand and we wanted to go after something in a big way.
Wanderlust helps us connect to a new consumer in a new way, and we knew that we could take their events to the next level on a global stage. Adidas has extensive sports expertise when it comes to a lot of the activities that Wanderlust is involved with outside of yoga like running, outdoor sports, hiking, mountaineering, paddle boarding, surfing etc. The partnership is a perfect fit.
Nice Kicks: With regards to the product that will be available at each festival ­will it be one capsule collection that is available at all 25 locations or will it change from city to city. How will the collaboration work?
Nicole Vollebregt: Right now we have worked on an overarching collection, but we may have customized products available for select cities. It is still early days, but we do love the idea of adding of being community based, so doing some local iterations in the future makes a lot of sense.
Nice Kicks: How does footwear play into the capsule collections? Will they be very apparel­ focused or will footwear play a significant role?
Nicole Vollebregt: It will actually focus on both. Apparel definitely seems like the obvious option, but we bring a great deal to the table with footwear. Women's running has been a massive global initiative for us. We launched Pure Boost X recently and we have another big launch coming next year. We look at Wanderlust as a great opportunity to engage with a new consumer in a really unique way and allow us a platform to discuss all of the great things that adidas Running has to offer. Beyond running, we will also showcase outdoor footwear offerings as Wanderlust is not just a race, but also a festival.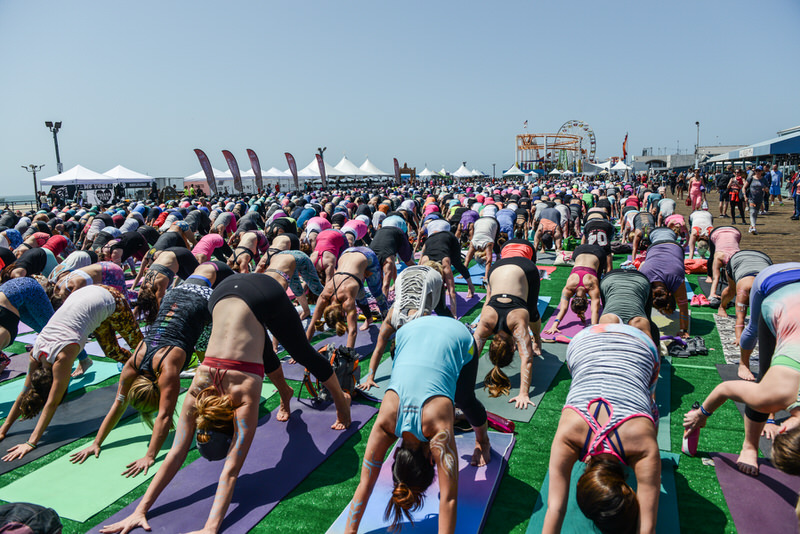 Nice Kicks: You mentioned Pure Boost X. Will we continue to see Boost technology utilized within the women's category?
Nicole Vollebregt: Absolutely. Boost will continue to be a big deal within women's footwear.
Nice Kicks: Speaking of Boost, did you ever anticipate the massive lifestyle adoption of the Ultra Boost and Boost in general?
Nicole Vollebregt: The first time I saw the Ultra Boost was in a Futures meeting. And it was the combination of Boost and Primeknit upper and I remember saying "This is the greatest running shoe I have ever seen." Whenever you have such an obvious winner, after being with this company for 19 years, that is it. I think that you can predict that people will naturally want to adopt it into their everyday life.