Eric Emanuel is a deep well of reference. As a designer, he's operating in circles with style elite, jetting to fashion week shows across the globe, and partnering with leading sportswear brands like adidas.
Yet before success found Emanuel in this genre, basketball was his life. He combines the two for his sophomore collection with adidas Originals.
Thinking back to his days traveling with his basketball team and the many hotels they'd frequent, Emanuel finds inspiration in those spaces seen through the floral pattern that blankets his new capsule collection. Themed after wallpaper he'd seen and internalized, he outfits a Rivalry Hi in the lush pattern, coated in pink roses and supporting greenery.
"I've grown since I was that kid on the road for a tournament; I've traveled, I've been exposed to a world much bigger and more beautiful than the younger me ever got to see," Emanuel spoke. "I find a reference on every trip, and this collection is a reflection of a Springtime trip ."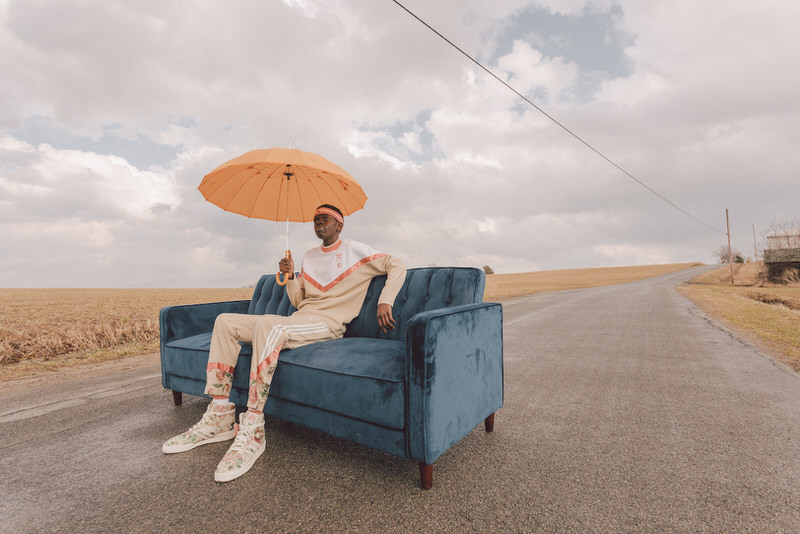 The Rivarly Hi's companion, a Resto Mod, is less focused on the floral output and finds the pattern in a secondary position behind a suede beige upper with medium green branding. This shoe also highlights full-length Boost tooling. The capsule also highlights a pair of Adilette slides in an all-over floral print.
Eric Emanuel's spring/summer 2019 adidas Originals collection drops this Saturday, April 27, at specialty retailers and adidas.com.