Back in 1996 Reebok took a chance on a brash Virginian out of Georgetown to carry their brand and basketball line. Despite his checkered past and unwillingness to be what the league or world wanted him to be, Reebok signed a young Allen Iverson to a 10 year $50 million contract. His debut shoe, the Question, was a success, and one of the few times a rookie sported a signature sneaker in their season opener. From then on, Reebok would release a series of Answer sneakers each season and Bubba Chuck would re-up with Reebok, signing a lifetime contract with the brand. With Allen Iverson announcing his retirement today, we recount the 13 best Iverson shoes from Reebok.
13. Reebok Answer IV White/Black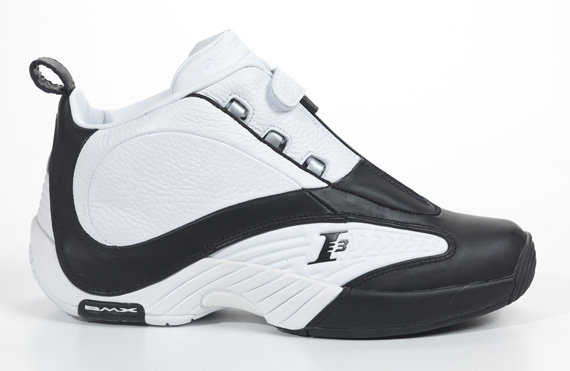 The Reebok Answer IV was one of the best looking and best performance models featuring full length DMX cushioning and zip-up closure. Iverson would wear this model in the 2000-01 season where he would lead the league in scoring and win the MVP Award. He also was voted a starter in the All-Star Game where he would take home game MVP honors. While AI accomplished a lot in the AIV, this colorway will best be remember for his stepping over Tyronn Lue during the Game 1 victory in the 2001 NBA Finals.