Bubbling off disruptive projects with Boston based boutique Concepts and New York streetwear label Staple, it appears as though Nike SB is back on the map with their compelling storytelling methods and iconic design details.
They're even bringing back their imperative color blocking on general releases like this Dunk Low, featuring grey and burgundy tones on the suede and leather upper, while the tongue even brings back a familiar nod to the early renditions with a puffier tongue than in years past.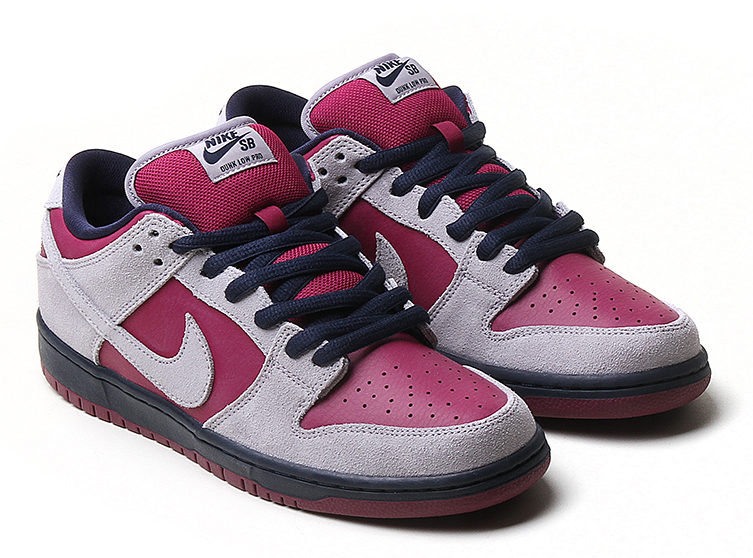 The Nike SB Dunk Low is now available at select retailers, like Premier.
Nike SB Dunk Low