When considering Italian sneakers designed for sport released in 1987, the Air Jordan 2 might come to mind if you're digging that deep. Also archival and also rich in the worlds of sport, street and luxury, the Diadora Maverick OG is creeping on a comeback.
Back when sneakers were known as 'tennis shoes' for good reason, Diadora was making chunky court classics that were embraced by hip dressers with good taste. Clean, classy and premium in both composition and price point, you had to be in the know and have dough to rock Diadora.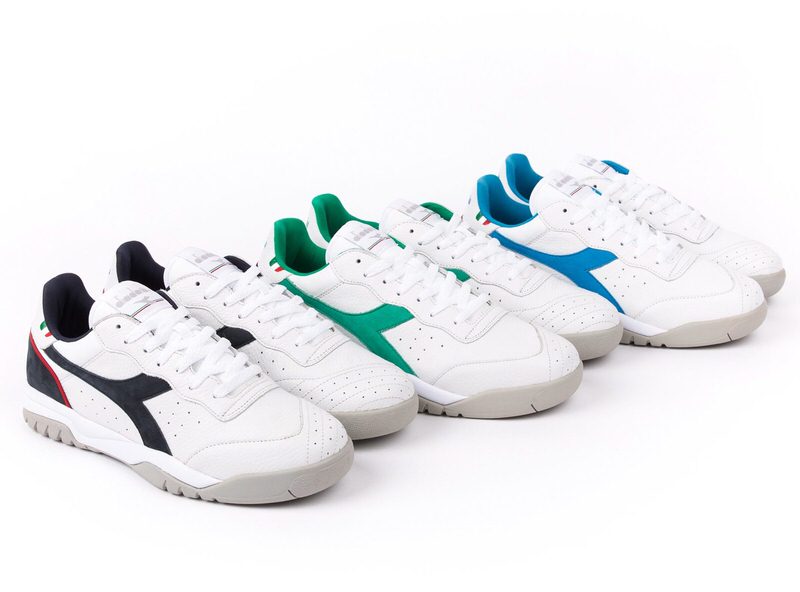 Originally launched over 30 years ago, the Maverick is back with Italian design and US manufacturing. Calfskin uppers, nubuck accents and Italian flag branding make these a statement piece from the '80s that still rings off in the 2010s.
Look for White/Blue Denim, White/Simply Green and White/Swedish Blue colorways to release October 19th both in-store and online at Packer Shoes