DeSean Jackson plans to make a huge statement on the field on Sunday against the Cleveland Browns at FedExField in our Nation's capitol.  The statement he looks to make will come by way of his gameplay as well as what's on his feet.
DeSean Jackson commissioned custom cleat extraordinaire, @SolesBySir, to put yellow "CAUTION" tape across his cleats to resemble the commonly seen "POLICE LINE DO NOT CROSS" tape at crime scenes.  The tape design is to protest the deaths of African Americans at the hands of police officers in America.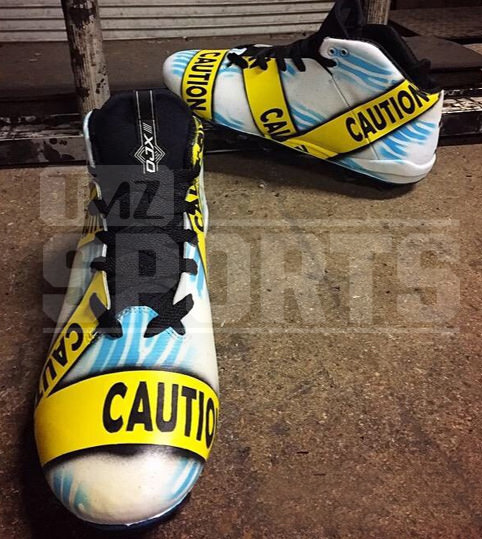 TMZ Sports caught up with DeSean Jackson for comment and were told  "I've seen enough yellow caution tape and it's time for a stand and a change in our community and society."
"Senseless killings have been ongoing for awhile and police brutality in our black community … and as a young black leader with a stage and platform I'm starting awareness to help prevent these killings, and hopefully get justice to these cops who have taken lives of innocent human beings."
DeSean Jackson continues that he doesn't just want justice served, but also "a change with the decision making on these cop killings."
"I am also coming up with a master plan to start a movement" with the intention of making a real impact.
While we have heard that DeSean Jackson plans to wear the custom cleats during pregame warmups, we also heard he will try to wear them during the game. Given the NFL officials' stance to not allow Pittsburgh Steelers' wideout Antonio Brown to wear his customs in game last week, DeSean's chances of getting them in the field of play is very unlikely.