The Nike era for the NBA is upon is and it's just reached Mile High heights. The Denver Nuggets are the latest franchise to unveil their Swoosh sporting game gear, modeled this time around by standout swingman Gary Harris.
Unveiling white and navy looks, bolder tones like yellow and baby blue play accent role swith Western Union sponsorship playing opposite the brand logo. With a very rich history of flavorful throwbacks and eye-catching alternates we hope to seem them channel the Alex English era on either their Athlete's Mindset or Community kits.
For now, peep their Association and Icon editions below.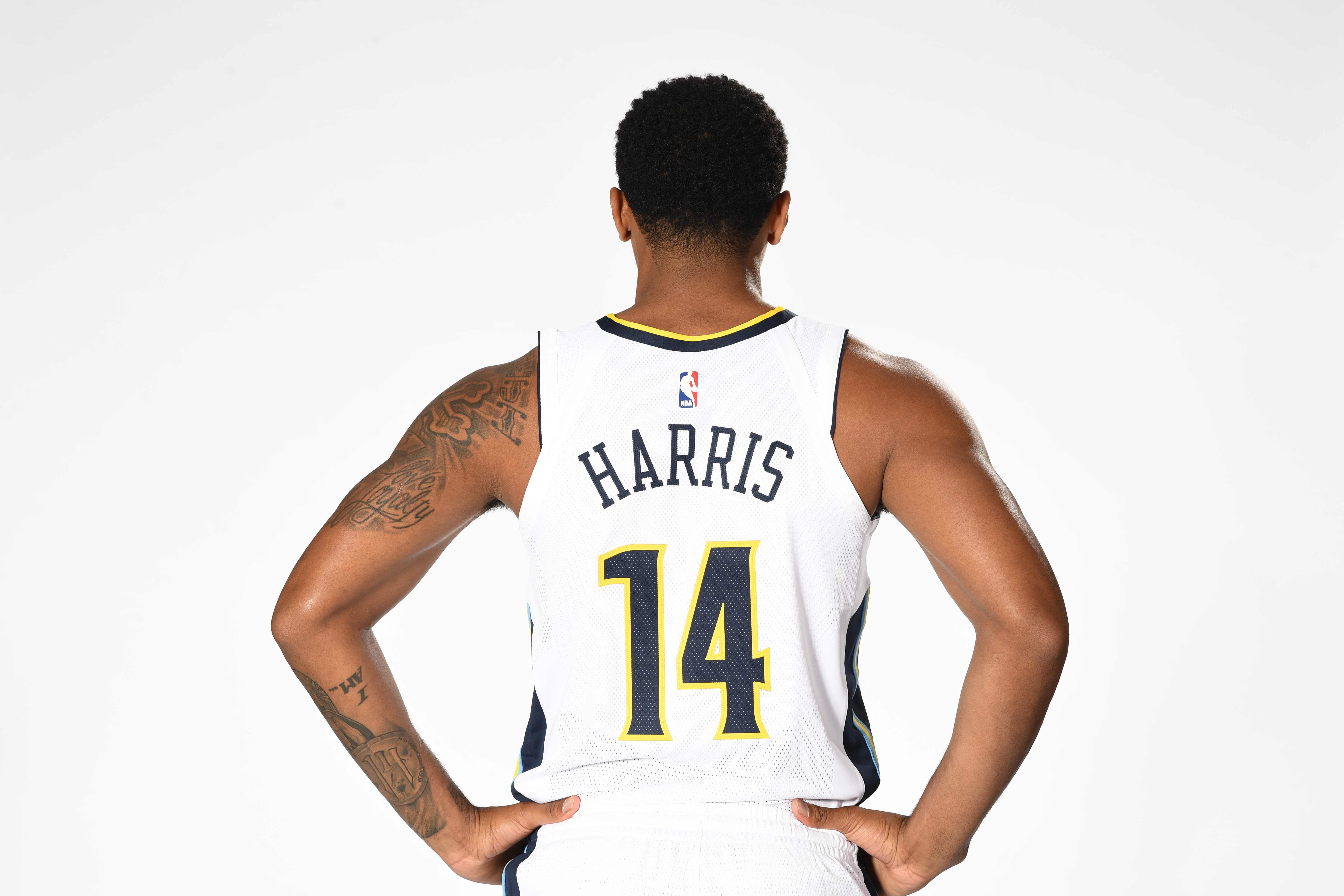 Source: Denver Nuggets