Deion Sanders is rejoining Nike.
Primetime, known for his legendary run as a two-sport athlete, is back with the Swoosh following the partnership's fallout from a few years ago.
Sanders and Nike shined in the golden era of sneakers with the Nike Air Diamond Turf line that kicked off in 1993 and lasted through his time in the ATL with the Falcons and Braves.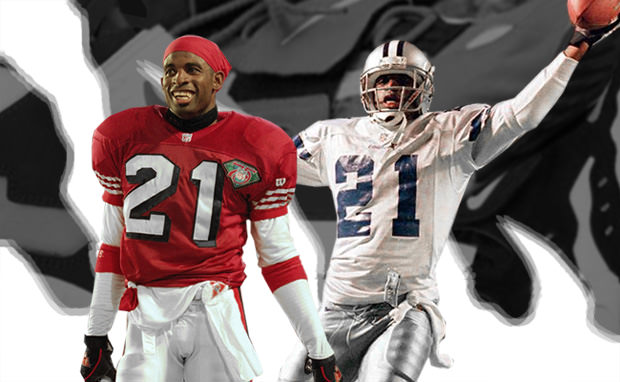 Primetime would join Under Armour in the 2010s and wasn't part of Nike's promo for the Diamond Turf retro in 2013.
Now, Sanders and the Swoosh will link up again with Coach Prime at the helm of Colorado's football program, a Nike-sponsored school.
Primetime was spotted in the Nike Air Diamond Turf Max '96 in April, sparking the conversations of a possible reunion. Ahead of the football season, the two parties will work together as Sanders rejoins the Nike family and will launch a new Prime logo for the upcoming retro line.
Keep it locked on Nice Kicks on Instagram and the sneaker release dates page to stay on top of the latest news and drops.