USMNT star Christian Pulisic and PUMA continue their partnership with the latest collaborative venture aimed to grow the game with the Christian Pulisic Legacy Program.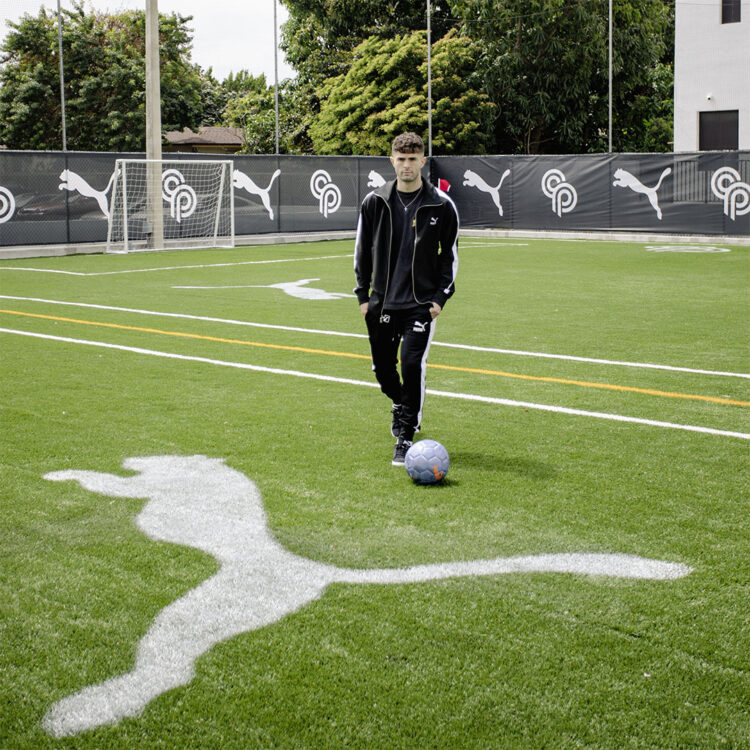 The program provides underserved youth access to the sport of soccer through product donations, camps, clinics, safe access to fields, and more, such as PUMA sponsoring a weekly pitch-time, six days a week, and providing a coaching staff to lead the youth in skills, drills, and games.
Kicking off the program was the unveiling of the Stomping Grounds facility in Miami, Florida, as both Pulisic and PUMA help grow the game.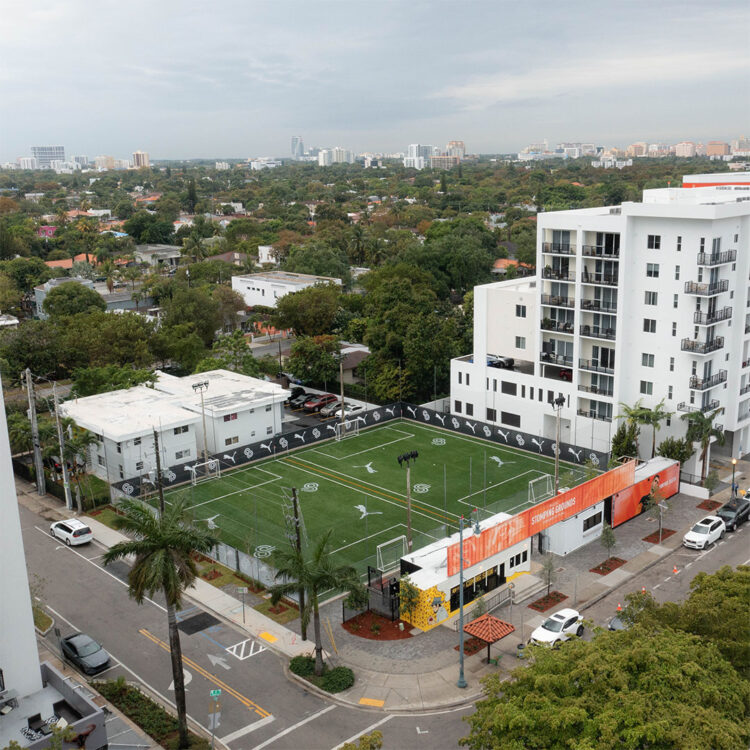 "Walking in and seeing the kids' faces while they're playing, giving them a place to be free and come out and play and enjoy themselves and love the game the way I did growing up is just special. Nothing beats that for me," he said. "They're doing the celebrations that I've done. Never in a million years did I think something like this would be real. I'm blessed to be a part of this."
Just days after Pulisic and the U.S. Men's National Team were crowned kings of CONCACAF after the Nations League Final against Canada, Pulisic was in attendance for his Stomping Grounds unveiling and playing with the next generation of soccer professional hopefuls on the pitch.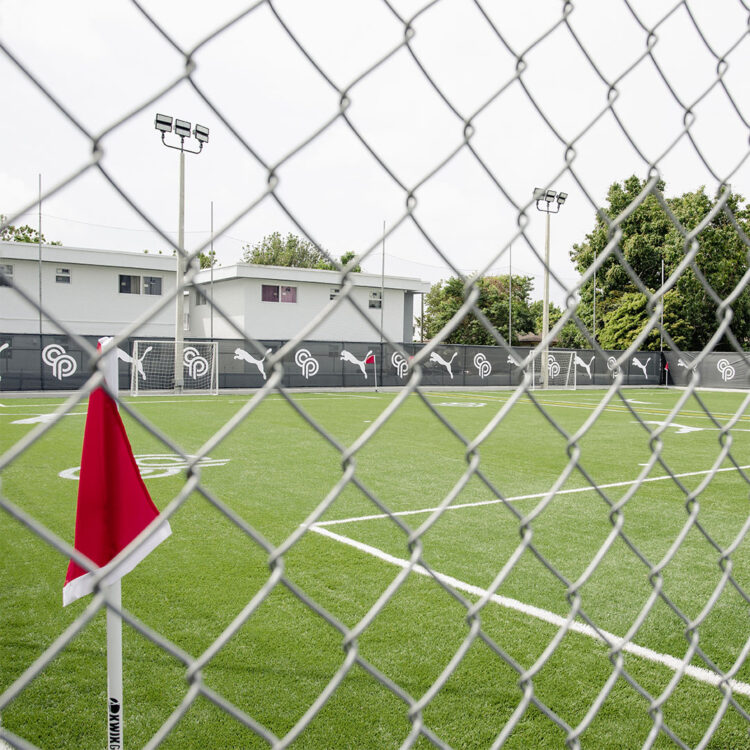 "It's super important for me," Pulisic said in regard to his Legacy Program. "From the start, talking with PUMA, we both had a vision to just grow the sport in America, especially in underserved communities like this one," he added.
As the Christian Pulisic Legacy Program continues, CP10 and the global sportswear brand have eyes on more Stomping Ground facilities across the country ahead of the FIFA World Cup in 2026, taking place in North America.
Additionally, Pulisic and PUMA teamed up with The DICK's Sporting Goods Foundation and pledged to donate a minimum of 60,000 soccer balls by the FIFA World Cup in 2026 to kids who not only directly participate in Stomping Grounds programming but also to other targeted in-need communities across the country.
"It was a big goal of mine to grow this sport and use my name to hopefully give kids somebody to look up to and watch," Pulisic said. "I'm blessed to be in that position, and I'm so thankful for PUMA for seeing that in me as well."
For Pulisic, his on-pitch performance, especially on the national team, is just as vital as outside initiatives.
"You see a hungry group of guys right now," Pulisic said. "You see top players from across the world coming together. The chemistry between the team feels so good right now."
With the momentum of the World Cup starting, Captain America and PUMA have a lot in store.
"You'll see more places like this — more Stomping Grounds across the country in different cities just helping grow this sport," Pulisic said. "Hopefully, some new lines coming out, some new cleats, some new balls, some new colorways. Some really exciting stuff coming," he foreshadows.
While what's next is still unknown, one thing is for certain — PUMA and Pulisic are committed to advancing the game within the States.
"What PUMA has done to help me in all of this on what we're donating and how we're helping these kids who may not get to have experiences like this, to be a part of a movement like this, really means a lot to me," Pulisic said.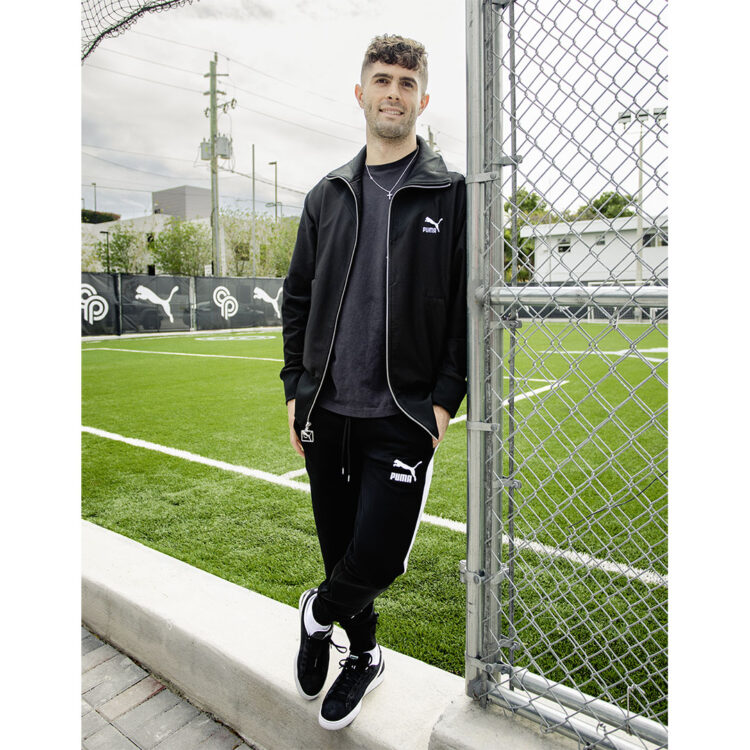 ---
Keep it locked on Nice Kicks on Instagram and the sneaker release dates page to stay on top of the latest news and drops.