Dutch fashion brand Botter and sportswear Reebok have once again joined forces, this time on a special collection called "Energia Bo Két."
Debuted during Botter's Spring/Summer 2024 Paris Fashion Show, the Botter x Reebok Energia Bo Két Collaboration fuses fashion and sportswear aesthetics, bringing together the creative vision of Botter and Reebok's expertise in athletic footwear. The collection features unique 3D-printed design elements, bold color palettes, and artistic details.
The sneakers are inspired by archival Reebok soccer cleats from the early 2000s and Reebok climbing shoes from the 90s, each featuring a deconstructed upper, rubber wrap guard, detailed molding patterns, integrated vector design, folding tongue, extended eyelet. Dowb below is the 3D-printed Murex shoe seen from the duo's prevoius collection and elements from Reebok soccer cleats.
The Botter x Reebok Energia Bo Két Collaboration will comprise two material ways with two color schemes for each. Keep it locked to our Sneaker Release Dates Calendar for updates.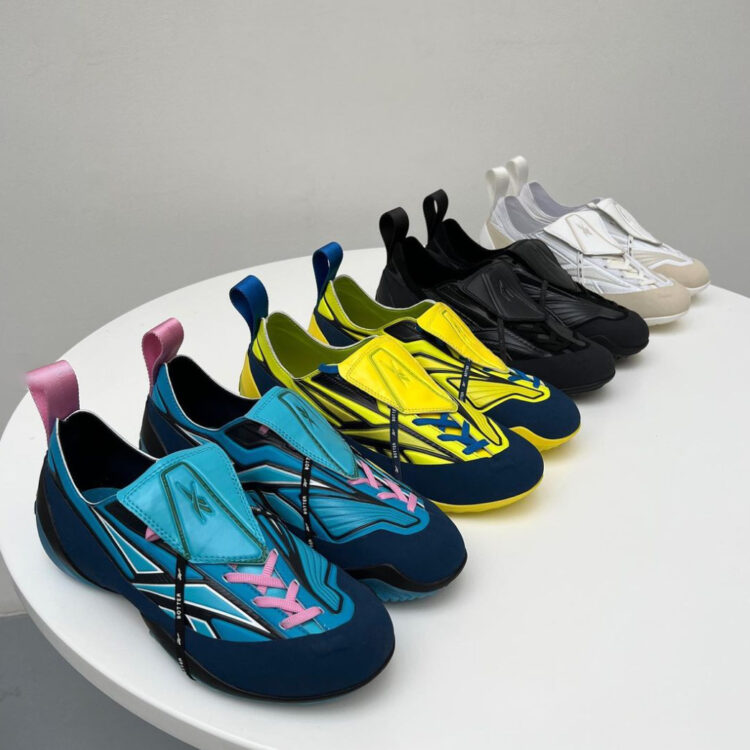 Botter x Reebok Energia Bo Két Collaboration/@evanbelforti