The 2022-2023 NFL season is right around the corner. And all eyes are on the defending Super Bowl champions — the Los Angeles Rams.
Certainly, last season's success makes them the team to beat, but as if the defensive side of the Rams couldn't get any scarier, the Rams picked up a former Super Bowl champion and one of the most talented linebackers in the game in Bobby Wagner.
The Jordan Brand athlete is back home as the Los Angeles native is ready to win on and off the field.
Ahead of the season, we talked with Wagner about what it's like joining the Rams, his sneaker collection, and his excitement of the upcoming Call of Duty: Modern Warfare game, which releases on October 28.
Read the exclusive interview below. Keep it locked on Nice Kicks and Nice Kicks Gridiron on Instagram for the latest news across culture and sports.
---
Nice Kicks: There's an exciting new chapter in front of you. What's it like to be back in Los Angeles and to be playing with the Rams? 
Bobby Wagner: It's fun to be back home. My family has come to more practices the last couple of days more than in the last few years because of COVID-19 and being far. It's cool to be close to family. 
It's cool to be on a team with such a great culture. I'm excited to start playing.
NK: You're with the Rams with a stacked roster. How excited are you to hit the gridiron with these guys? 
BW: I'm excited. It's been fun. Even the energy at practices has been crazy. It's been a chase to get to the ball because you have so many playmakers that you know of and that you don't know yet.
It's going to be a great year for all the guys that you know and also even a better year for those guys creating their names. It's exciting times. 
NK: You're one of the prominent Jordan Brand athletes on the football field. We've seen you in everything from PEs to cleated "Concord" Air Jordan 11s. Is there anything we can expect this upcoming season? 
BW: I'm hoping to get some Air Jordan 11s that might come out pretty cool. They always do a surprise thing too, like the "Concord" 11s. We weren't supposed to have them. It just timed perfectly since the release was when we had primetime games. Hopefully, we have one of those moments too. They always have some fire, so expect some fire on feet. 
NK: It's the 30th anniversary of the Air Jordan 7, and we've already seen some cleat PEs. Is there something in the works for you?
BW: With the 1s and the 10s, they were released to the public, so a lot of guys started making their own cleats. They would paint the cleats.
Just know that it'll be different than any other cleats you've seen. Only Jordan Brand athletes will have them. You know it's going to be official.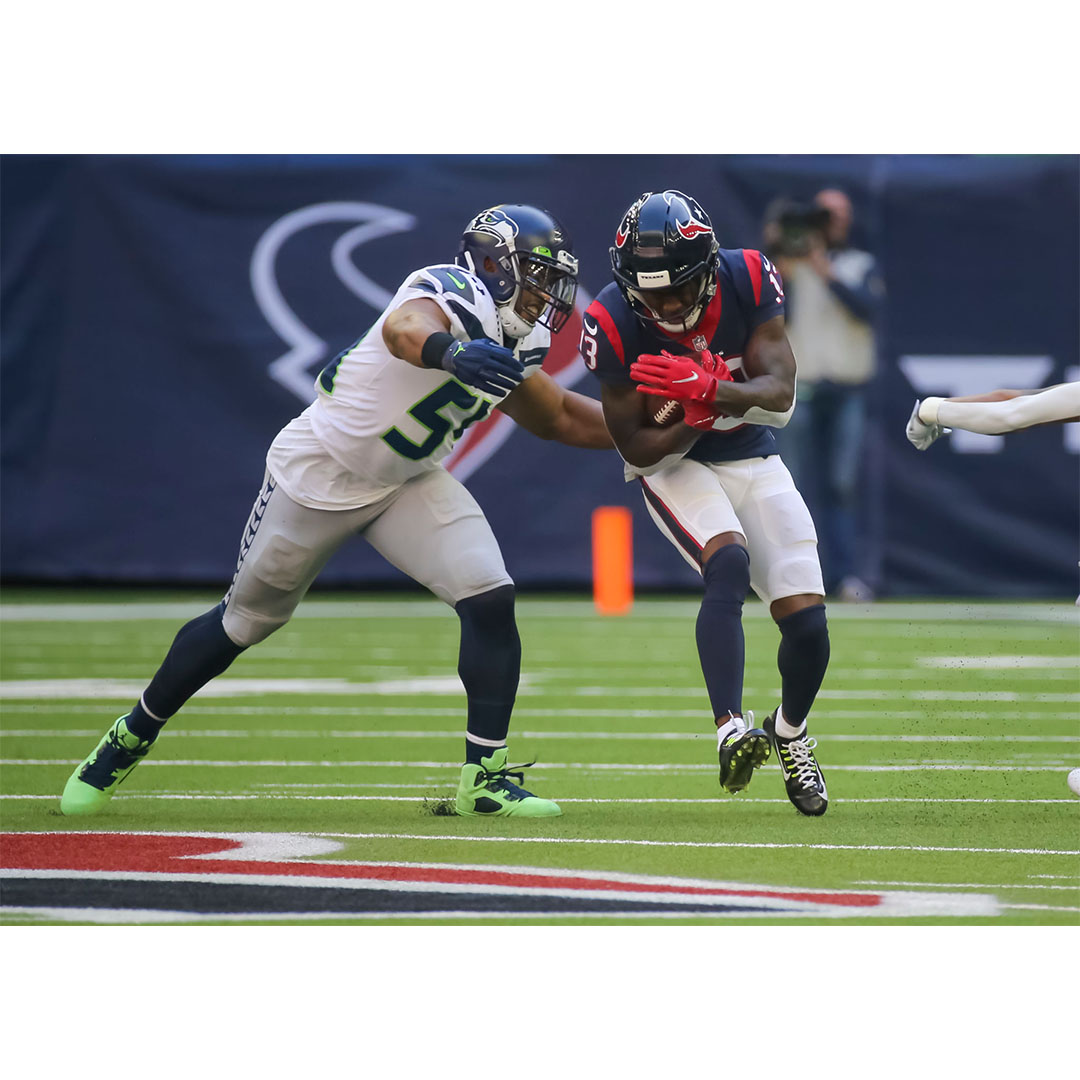 NK: You mentioned the "Concord" AJ11s, but you also have some 10s, 5s, and the "Madden 99 Club" Air Jordan 1. Do you have a favorite Air Jordan cleat?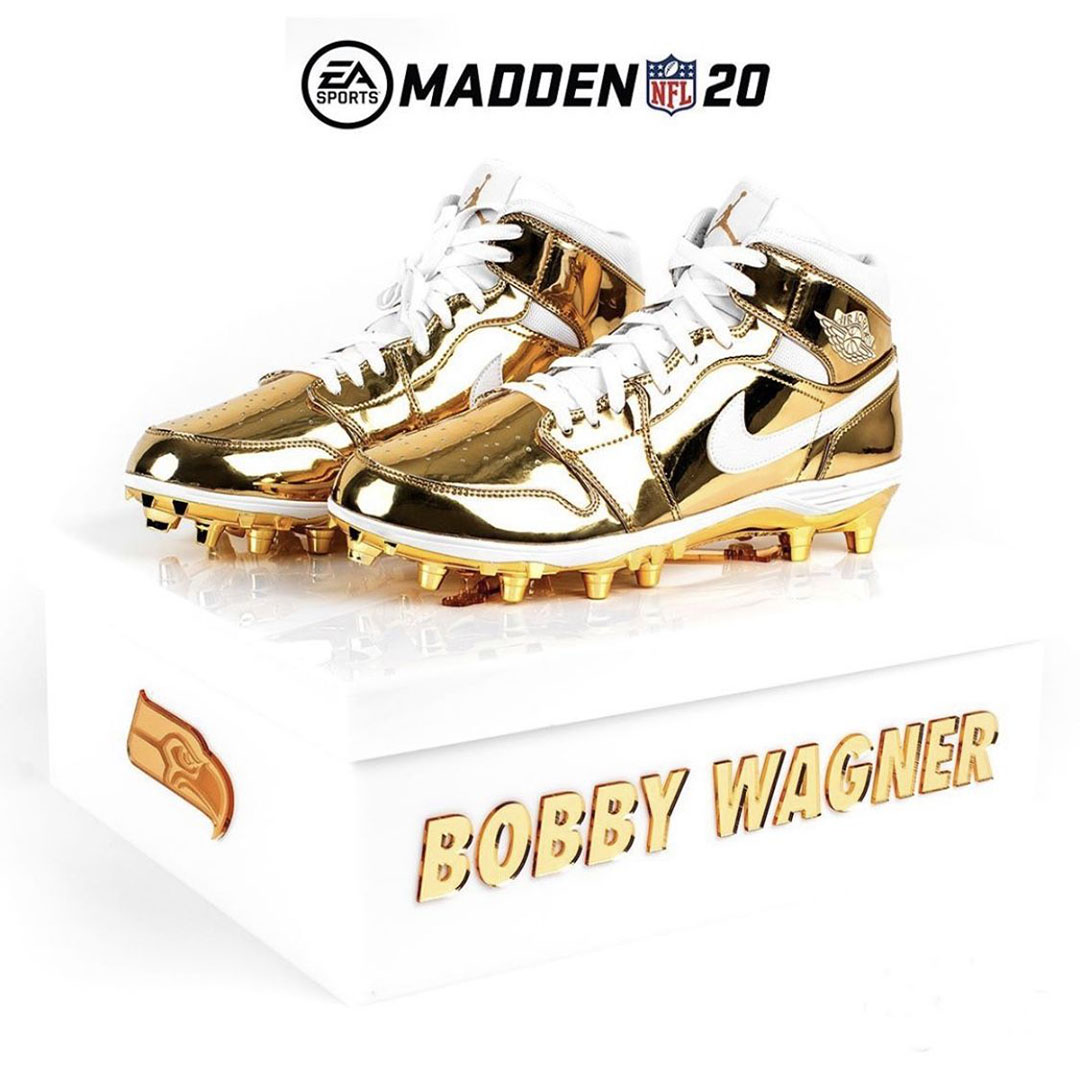 BW: I like black. They always send me a version of cleats in black. The 12s I had in black with a trim of lime green. Any 11s are my favorite. The 11s and the 12s have been my favorite — any of them in black. 
NK: How extensive is your collection with being a Jordan Brand athlete? 
BW: Anything you see, we have it. There's not a shoe that you see that's not in my room. That's how extensive the collection is. Even if there's a shoe that I saw that I didn't have, I could probably get them the next day. They take really good care of us. 
NK: Is there any other Rams player that has some heat off the field? 
Jalen got some good heat. AD (Aaron Donald) for sure has some fire shoes. Jalen was wearing the Travis Scott x Air Jordan 1s outside of practice — anyone who wears them outside of practice has to have more than one pair for sure.
NK: Speaking of off the field, the new Call of Duty: Modern Warfare game is right around the corner. How hyped are you? 
BW: I'm extremely hyped. It's always been one of my favorite games to play. Whenever there's a release, I look to get it.
As I've grown older, I've gone away from games but that's one game that I haven't gone away from. I love being able to play against my family and talk trash through the headphones. I'm excited.
We got a glimpse of the game before everybody, so I think everyone is going to be really satisfied with some of the maps and gameplay for sure.
NK: Is there anyone on the team you're looking to play with or against in the new Call of Duty? 
BW: I'll say Travin Howard is one that I play with. Probably Earnest Jones. And one of my old teammates who really likes the game, Quandre Diggs — I don't know if I'll play with him, but I look forward and playing against [him]. I'll be beating him on and off the field. 
NK: The game comes out on October 28. Are you going to put in a lot of hours that first week? 
BW: It's going to be tough. I'm going to have to find balance, but it's a game worthy of balance. 
NK: Is there anything you're looking forward to in the game? 
Honestly, I like throwing grenades and not knowing there's a grenade by them and then watching them blow up. That's got to be the most fun part. I'm that guy. I get petty kills across the board.
You're just sitting there thinking you have somebody and then there's a grenade in front of you, that has to be the worst way to go. 
---
Keep it locked on Nice Kicks for more exclusive interviews and information on the latest drops with the Sneaker Release Dates page.