photos by Rob Mata
Look Who's Finally Ready To Play.
Welcome to today's Nice Kicks' Throwback Thursday. In honor of the 2019 NBA All-Star Weekend, Brand Jordan will release the Air Jordan 9 "Midnight Navy" on February 9th, a retro which originally released in low-top form in 2002. Before we discuss this newest iteration, let's first take trip back in time to the golden retro era of Jordan Brand as we pay homage to the Air Jordan 9 Low "Pearl" from '02.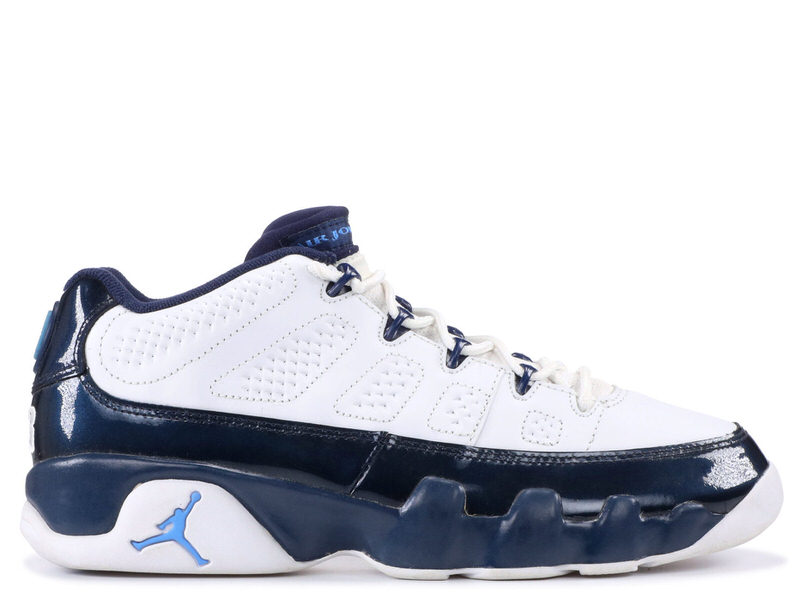 Following Jordan's second retirement from the NBA in February 1999, and following the disappointing performance of its initial retro campaign from 1994-1995, Jordan Brand refocused its efforts on re-creating high-quality retro versions of various Air Jordan classics. Initially, original colorways sparked the beginning of the Jordan Retro craze from the late-90s through the mid-2000s.
With each successful Retro launch, Jordan Brand reached deeper into their archive and unlocked a multitude of silhouettes in original colorways which evoked deep nostalgia among purists and offered a taste of vintage Jordan history for younger collectors and enthusiasts at the time in an era which predated social media.
In order to remain a major player in the sport fashion sphere, and in light of the constantly changing market and consumer demands, Jordan Brand – a pioneer and trendsetter in sneaker fashion and sport performance – created a brand-new lifestyle collection in the early 2000s where certain silhouettes featured updated colorways and materials such as patent leather and low-top height in an effort to pay homage to the past while staying fresh regarding current trends in lifestyle and fashion in a post-playing market marked by inspiration outside of Chicago and the hardwood.
One of the first Air Jordan Retro iterations to have received the lifestyle treatment was the Jordan 9 Low Retro "Pearl," a pair that after nearly 17 years following its release, continues to have staying power and cult cache in modern day sneaker culture.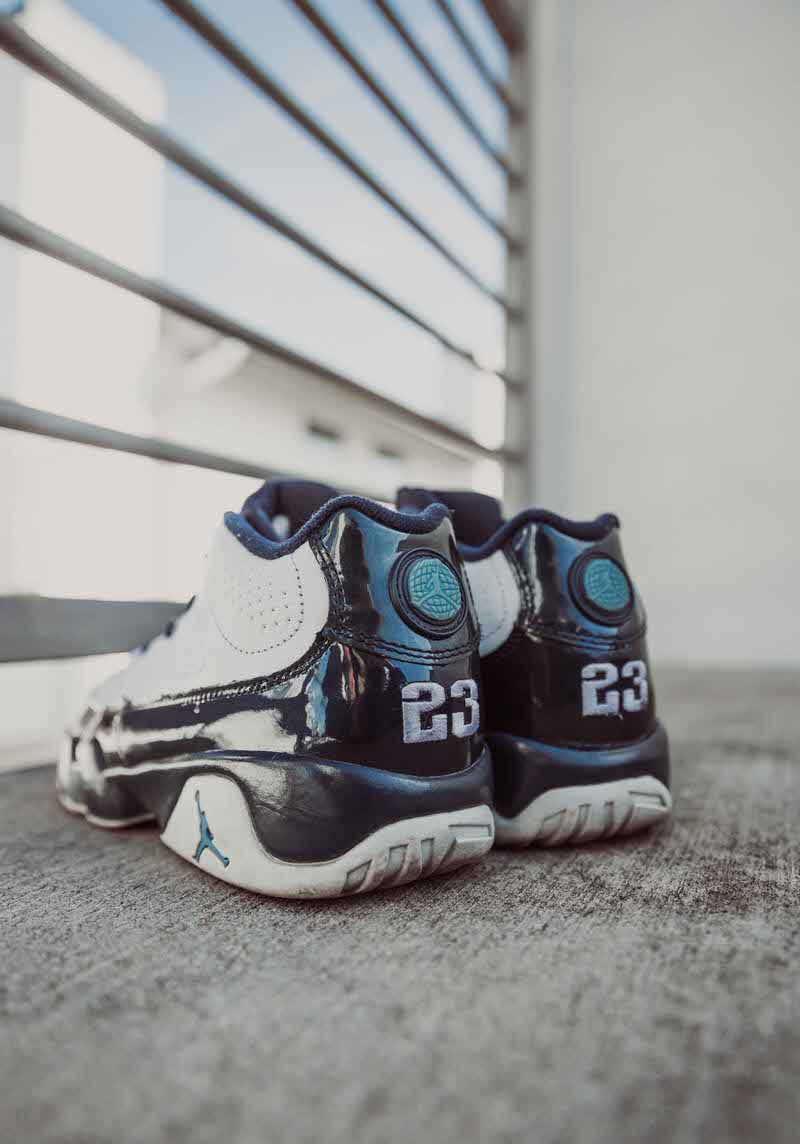 The Air Jordan 9 made its retro debut in the original white/black-true red colorway in February 2002 to modest fanfare. No attention to detail was spared, as the sneaker came complete with a black/silver Jordan Retro face box and retro card.
Later that year, the Jordan 9 Retro made its lifestyle collection debut this time in a low-top version and outfitted with pearlized blue patent leather accents which marked the first time the Jordan 9 incorporated this formal basketball aesthetic, a design cue most synonymous with and first seen in the Air Jordan 11, another Tinker Hatfield creation.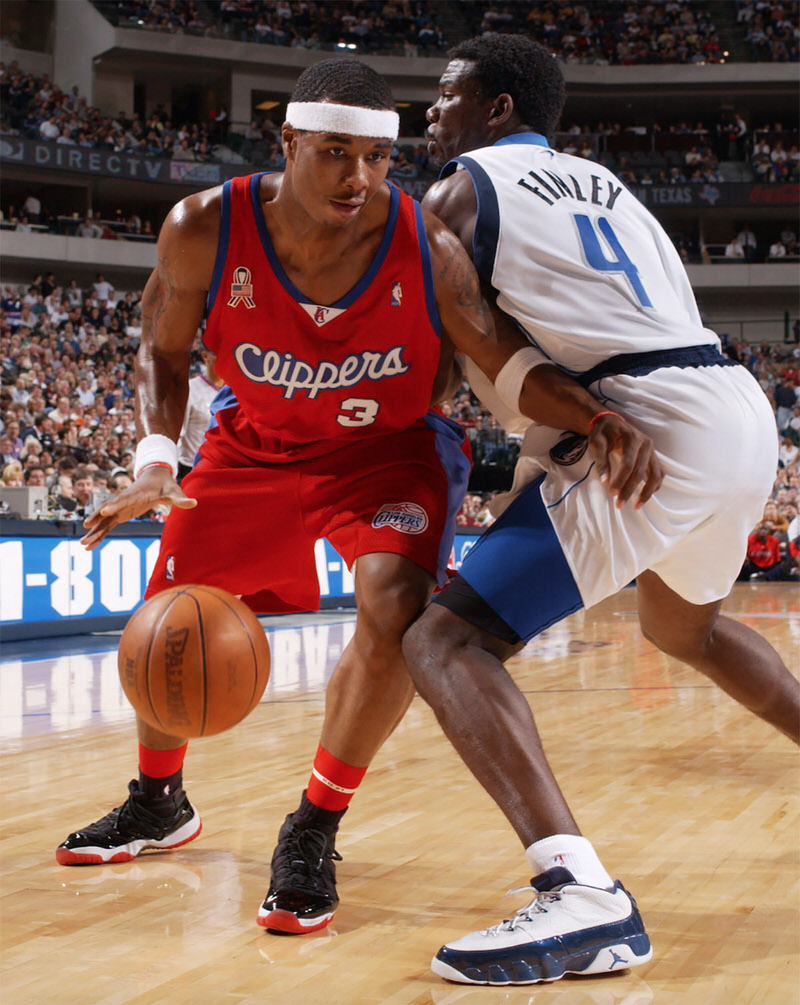 Several NBA players and Jordan Brand athletes rocked the Jordan 9 Retro PE in various colorways on court during the early 2000s including, most notably, Michael Finley during his stint with the Dallas Mavericks and as part of Team USA.
Ron Artest rocked the Jordan 9 Low Pearl with the Indiana Pacers as well, illustrating the popularity and versatility of the Jordan 9 Low at the time. In addition, Mike Bibby of the Sacramento Kings and Derek Anderson of the Portland Trailblazers rocked PE Lows, while Eddie Jones and Dwyane Wade wore a patent pair of Charcoal 9 PEs during their playing days with the Miami Heat. Quentin Richardson and Darius Miles of the LA Clippers wore the Pearl 9 PE in mid-top form as well, which perfectly complemented their bright, flashy, shiny on-court personalities.
In light of the upcoming 2019 NBA All-Star Game in Charlotte, Jordan Brand once again comes correct and honors Jordan's North Carolina and Tar Heel roots with an updated iteration of the Air Jordan 9 Retro Pearl set to release on Saturday, February 9.
While not offered in its low-profile version seen previously, the 2019 Air Jordan 9 Retro "Pearl" will undoubtedly carry on Jordan Brand's rich history and timeless, everlasting legacy, while in the process pay homage to one of the most underrated and understated Air Jordan Retro models and lifestyle colorways of all-time.