Crafted coffee meets crafted kicks.
Welcome to today's Nice Kicks' Throwback Thursday, where we continue with our Air Jordan Retro tribute. Last week we saw the re-release of the Air Jordan 11 Concord Retro – arguably the most significant and successful sneaker release in Brand Jordan and Nike history. Looking ahead, we prepare for and pay tribute to a highly underrated and memorable former Jordan Retro model originally from the Retro Jordan days of yesteryear, a model and colorway which after nearly two decades is set to make its long-awaited return: The "Mocha" Air Jordan 3 Retro.
Throughout its entire 33-year history, the Air Jordan 3 remains as one of the brand's most iconic and popular Air Jordan models of all-time and one of the greatest basketball hoop shoes in sneaker history as well in part due to its iconic elephant print and visible heel Air sole unit — technological and design firsts for the Air Jordan sneaker line.
The Air Jordan 3 originally debuted in and received its claim to fame at that year's NBA All-Star Weekend in Chicago in front of Jordan's hometown fans.
Following his prolific performances at both the Dunk Contest where he narrowly defeated Dominique Wilkins to claim his second straight Slam Dunk Championship, followed by an impressive 40-point performance the next day at the All-Star Game in which he received MVP honors, the Air Jordan 3 quickly achieved stardom and much fanfare among Jordan fans and sneaker enthusiasts back in the day.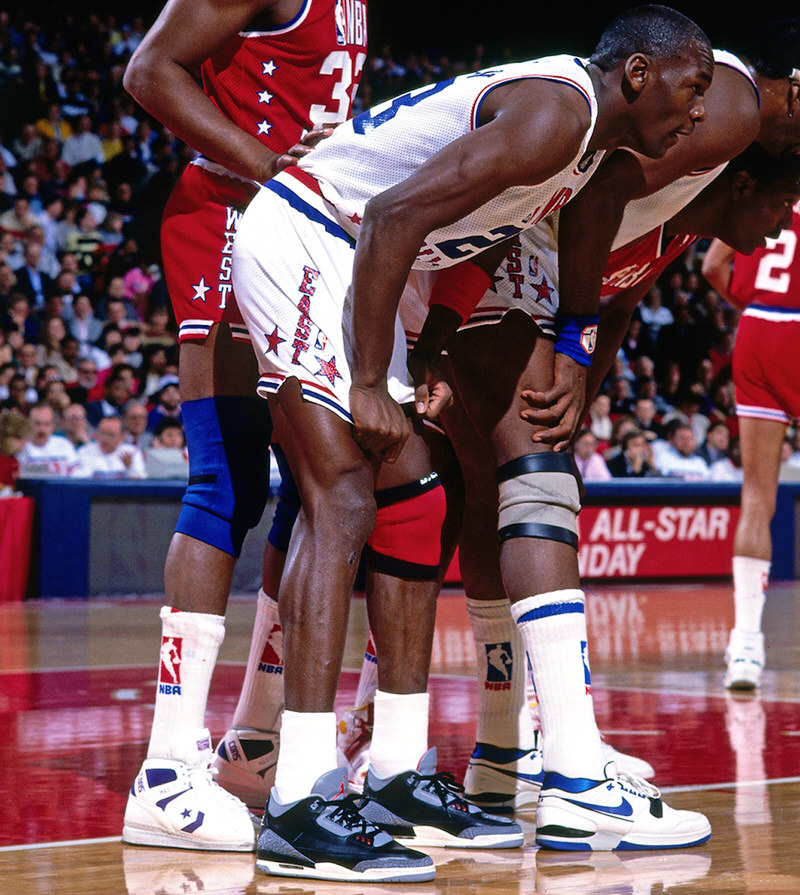 In the mid-90s, following Jordan's first retirement from the game of basketball, Nike, in a bold and unprecedented move, retroed a few early Air Jordan models including both the black/cement and white/cement Air Jordan 3 complete with Nike Air branding and a special edition Jordan box and paper, surprisingly which were not met with much enthusiasm.
Several years later, Jordan re-dedicated itself to the Jordan Retro concept, which ironically received a much more positive and overwhelming response from consumers. The Retro craze was officially underway.
In July 2001, Jordan Brand once again released the Black/Cement Jordan 3 Retro with Nike Air branding, and the consumer response was unparalleled. Shortly, thereafter, in September, Jordan Brand bucked the trend of releasing retros in OG colors and opted to pursue a different path, this time producing an Air Jordan 3 but instead using a new-school, modern-looking color scheme that could appeal not just to ballplayers but also to one's off-court lifestyle, a more casual, relaxed aesthetic and look.
The Mocha 3 took the classic silhouette designed by Tinker Hatfield in the late 80s and modernized its original, vintage canvas with the help of a mostly white leather upper with brown hits throughout the toe box and heel areas. Featuring updated Jumpman logo branding on both the outsole and heel, the Mocha 3 was packaged in a black and silver Jordan face box with retro card – a very nice added touch for a bit of sneaker history – mainstays of second-generation Jordan Retros from the late 90s to early 2000s era, the birth of the Jordan retro craze.
Detailing and quality were not spared, hallmarks of Jordan retros in the new millennium, and the Mocha 3 was no exception. The shoes featured a thick, premium, high quality smooth and tumbled leather upper along with an updated mocha-colored elephant print, the predominant design feature of the silhouette.
The Mocha 3 Retro originally released on September 15, 2001 at an original retail price of $100 and was initially met with mixed reviews, not nearly as popular compared to launches of the black/cement and white/cement retros which featured OG colorways. The Mocha 3 ultimately reached outlet stores and was heavily discounted showing that the world was simply not ready for a non-OG colorway of this iconic silhouette. Years later, and like a fine wine, however, the Mocha 3 has become considered a classic and Jordan grail among collectors and enthusiasts albeit in a modern retro form.
The Mocha 3 makes its long-awaited return on December 15, nearly 17 years after its initial launch, this time to a much changed and what should be a more receptive consumer base. Following on the heels of the recent return of the Air Jordan XI Concord Retro, the Mocha 3 Retro – like so many other Jordan Brand releases before it – should make waves as the brand finds itself within a renaissance and resurgence, hoping to fully re-establish and re-assert itself as the biggest player in the sneaker game of present day.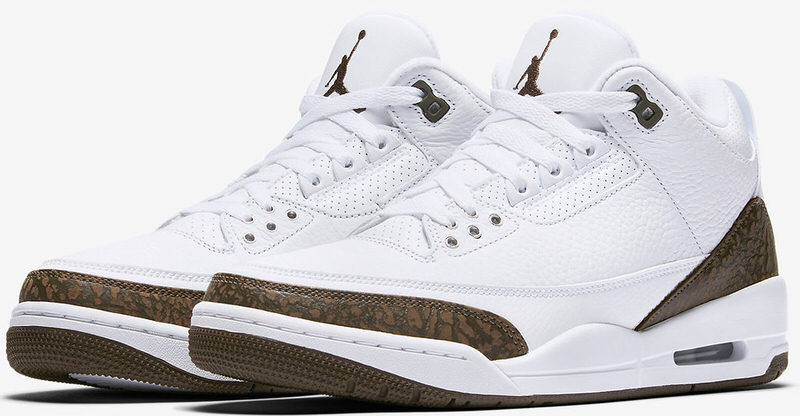 The Air Jordan 3 Mocha: perfectly blended at home, in the street, or on the basketball court. A pair so devilishly hot, they're cool.