In the world of football, to be de-cleated means to be hit so hard your feet fly off the ground.
In the world of custom sneakers, to be de-cleated means a whole different thing as Dank Customs shows us.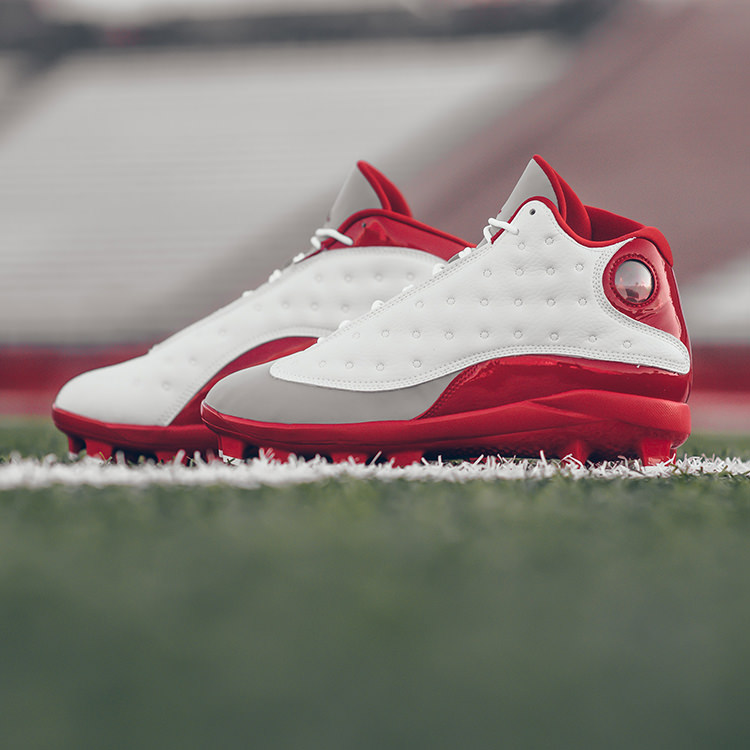 Taking the Air Jordan 13 Cleat from last fall – originally crafted with baseball in mind, Dank provides a clever sole swap for a flashy wear off the diamond.
The results are noteworthy.
Essentially a cross between the "Grey Toe" 13s and "Cherry" 10s, this patent leather pair is a sweet take on the hologram sporting signature.
Want your own pair of these? Best bet is to hit up our guy Dank on social.