25 years ago there was no Jordan Brand.
In fact, 25 years ago, there was no Michael Jordan in the NBA.
Calling it quits in fast fashion following his third straight title and the untimely death of his father, MJ hung up his sneakers for a baseball sabbatical that nobody saw coming.
Nobody including Nike.
The Swoosh had to act fast. The Air Jordan 9 had already been drafted, riffing off Mike's global impact on the game by carrying thematic heel tagging and shoutouts to his fans all around the world on the outsole.
Still, with no Mike on the hardwood, Nike had to keep their most famous franchise alive and do so in creative fashion.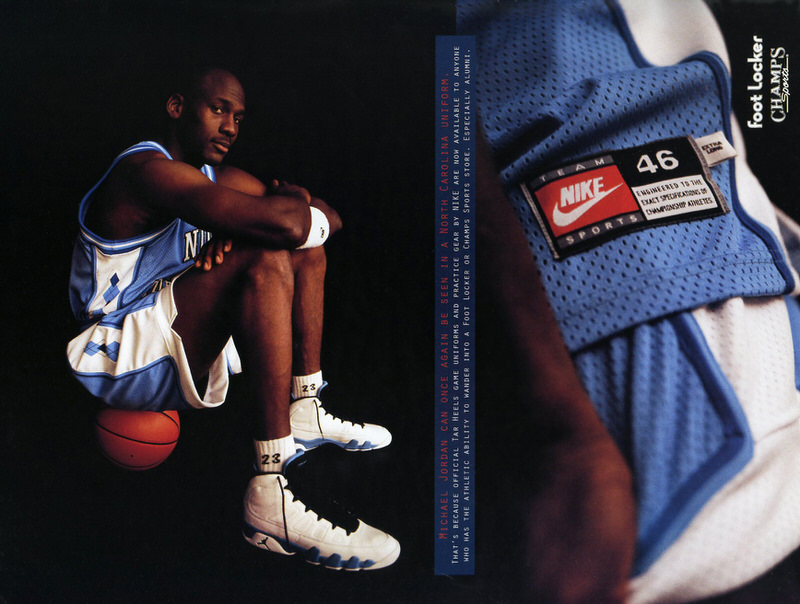 Before the 93-94 season, no NBA player not named MJ had ever rocked Air Jordans on court. Simply put, it had never been done before.
Okay, it had been done once.
In 1989, rising star point guard Kevin Johnson laced up "Cement" 4s in one game for the Suns. It didn't take long for Nike to make sure he wore Flight 89s instead.
This was a different time. The Air Jordan was Mike's shoe and for his feet only. However with Mike out of the league for the 1993-94 season Nike had to make sure his hot selling sneakers still had on air and on court exposure.
Searching far and wide, certified hoopers like Mitch Richmond, Penny Hardaway, Hubert Davis, Mitch Richmond and Kendall Gill laced up the AJ9 in PE fashion in their respective cities.
Differing oh-so-slightly from the retail White/Black-Red and "Charcoal" colorways, the Air Jordan line remained alive IRL while fictional players like Johnny Kilroy and Motorboat Jones kept the shoe seen in commercials.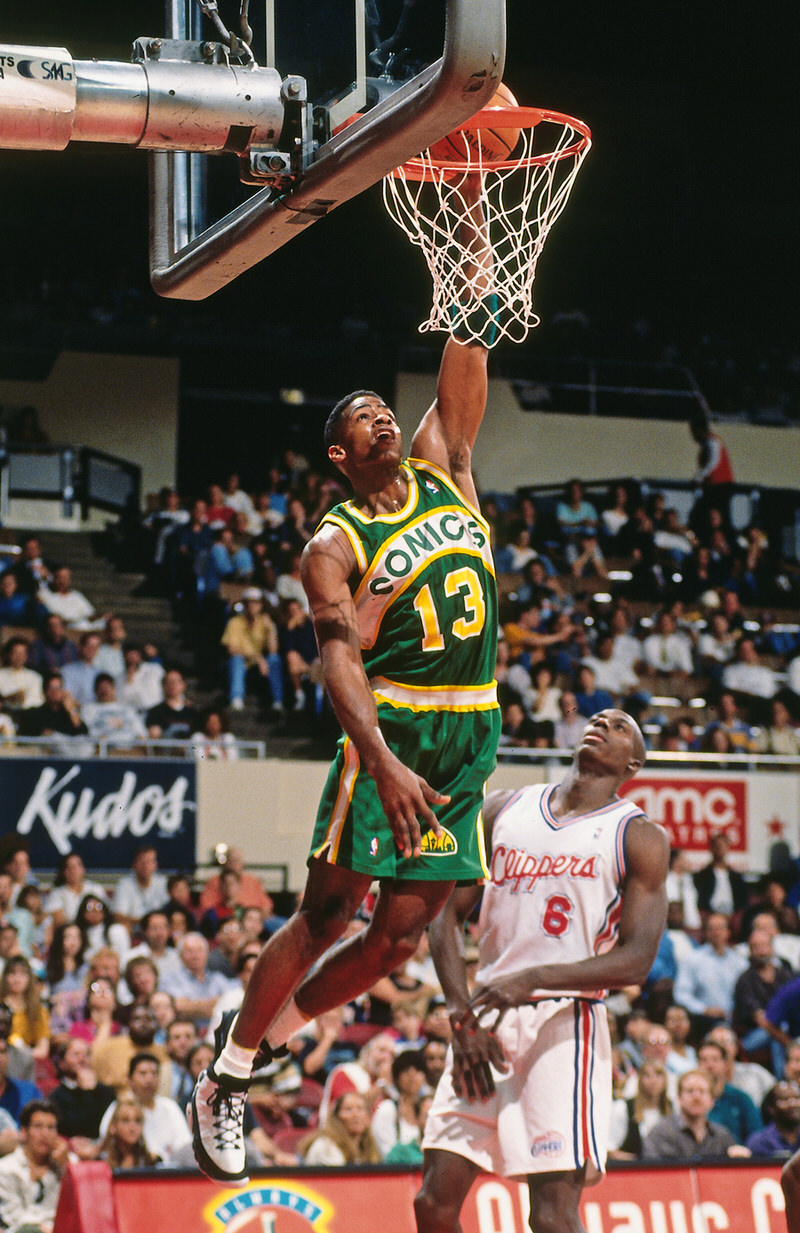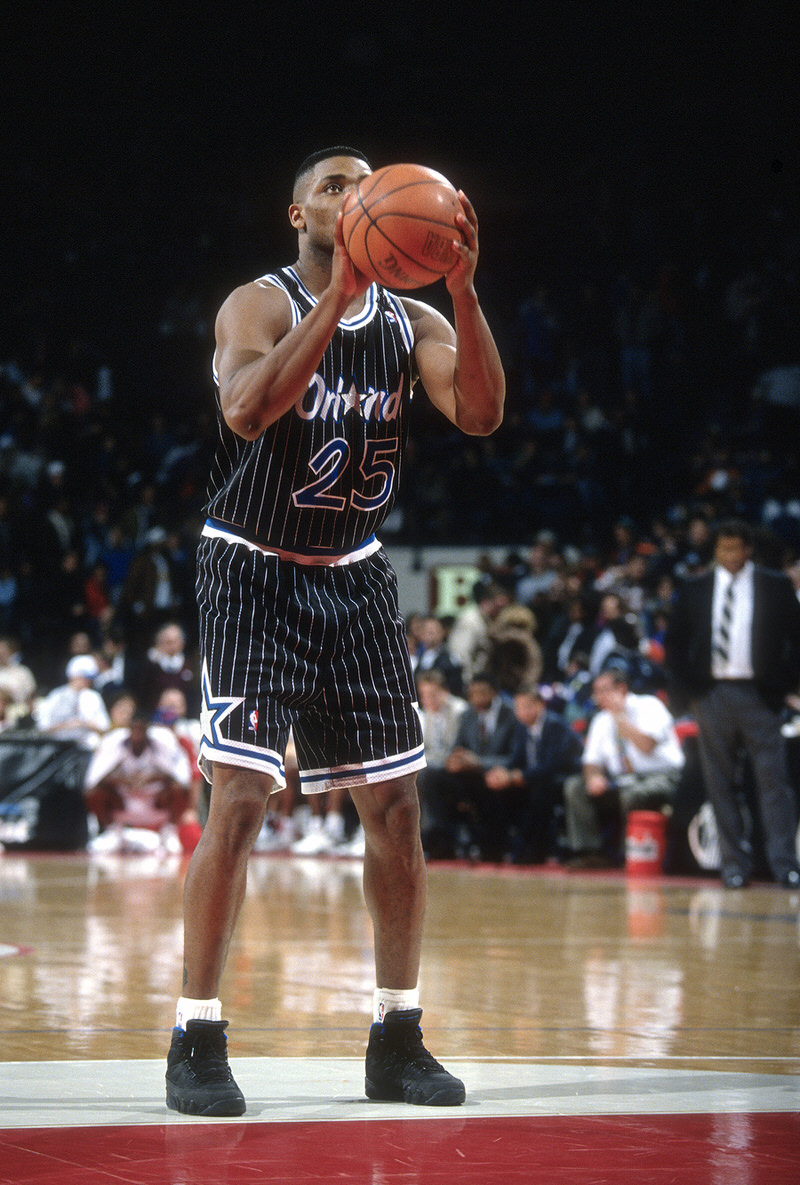 With no internet and only lo-fi cable, you had to have Spike Lee seats to see the orange, blue or green accents that made these Player Exclusive pairs different from that of the retail renderings during the 93-94 season.
For Nike, however, they had plenty to smile about. All in all, the Air Jordan 9 was active in the NBA on an All-Star in Mitch Richmond, a fan favorite in Penny Hardaway and a major market through Hubert Davis.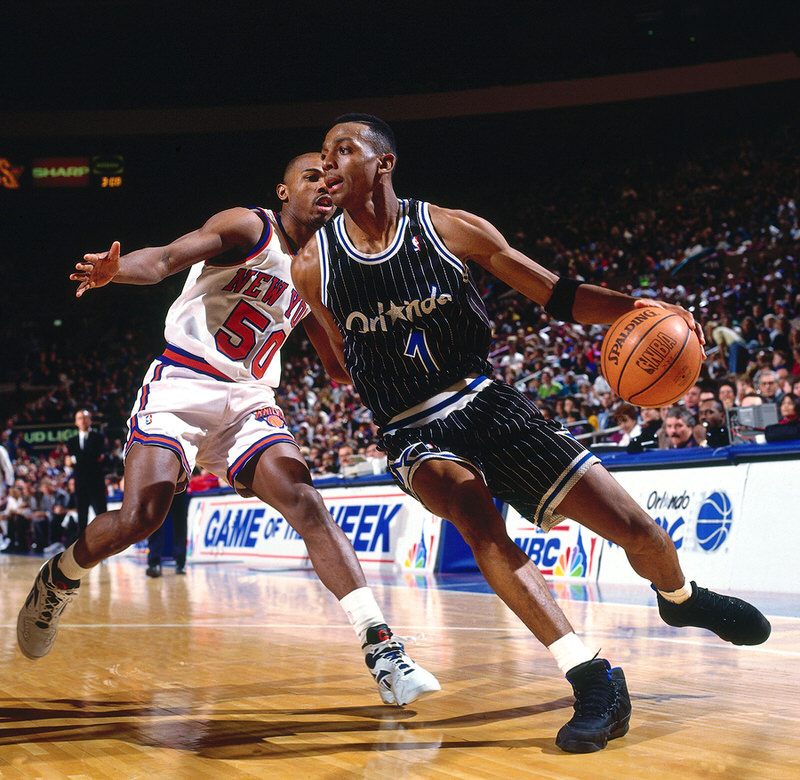 New? Yes. Ideal? Not so much but far from all bad.
Still with no signs of Mike putting down the bat and picking basketball back up, Nike had to adjust with the Air Jordan 10.
Enter the City Series.
Lacing the same scorers who wore the 9s – sans Penny who was working his way up to his own signature – the Air Jordan 10 would not just hit the hardwood in hues not tied to the Bulls, it would hit retail in the cities those same surging talents would call home.
Introducing regional releases to the Air Jordan franchise and paving the way for Brand Jordan/Team Jordan as we know it, Nike would show love to the cities that kept Mikes on the court while Mike was off the court while also showing the good faith that players not wearing #23 could carry on the legacy.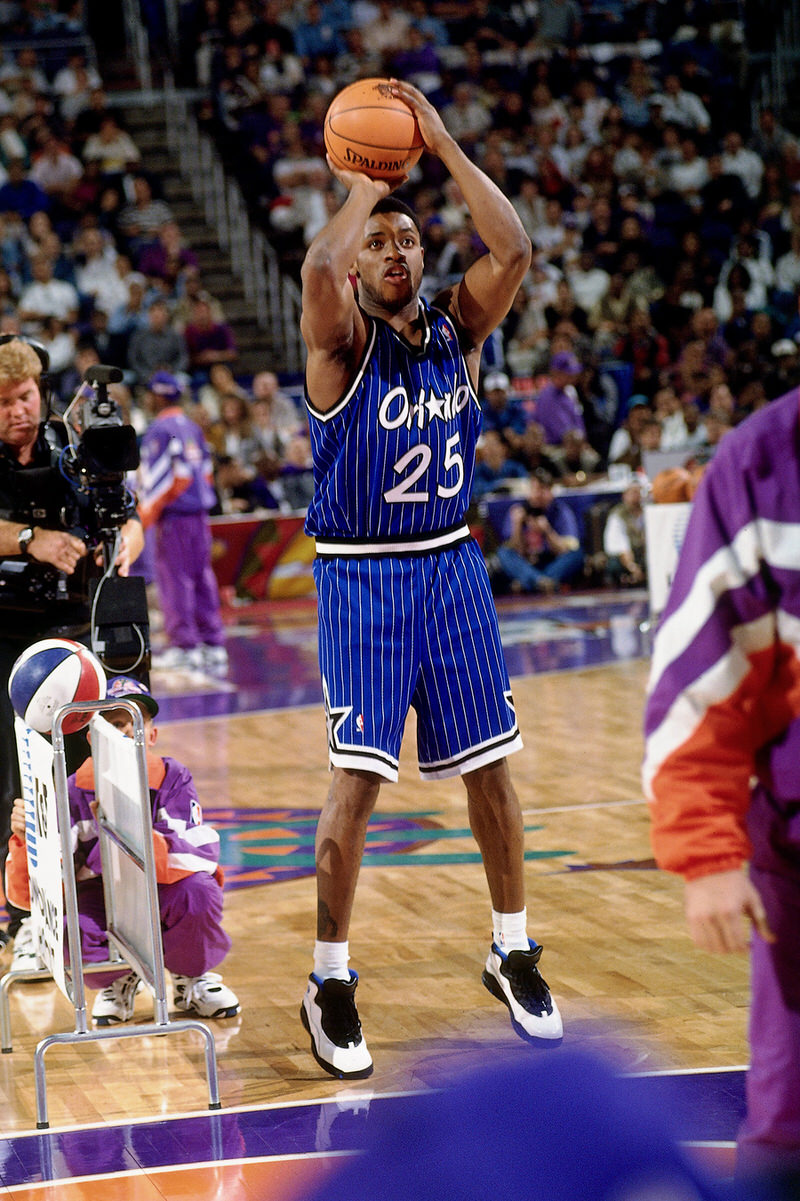 Guys like Kendall Gill, Mitch Richmond and Nick Anderson would pave the way for future two-guards like Ray Allen, Michael Finley and Eddie Jones to carry on Mike's legacy based on image, respect and playing style.
UNC product Hubert Davis should get a big thank you from all the Hornets/Bobcats who became JB thanks to North Carolina ties both prep and pro.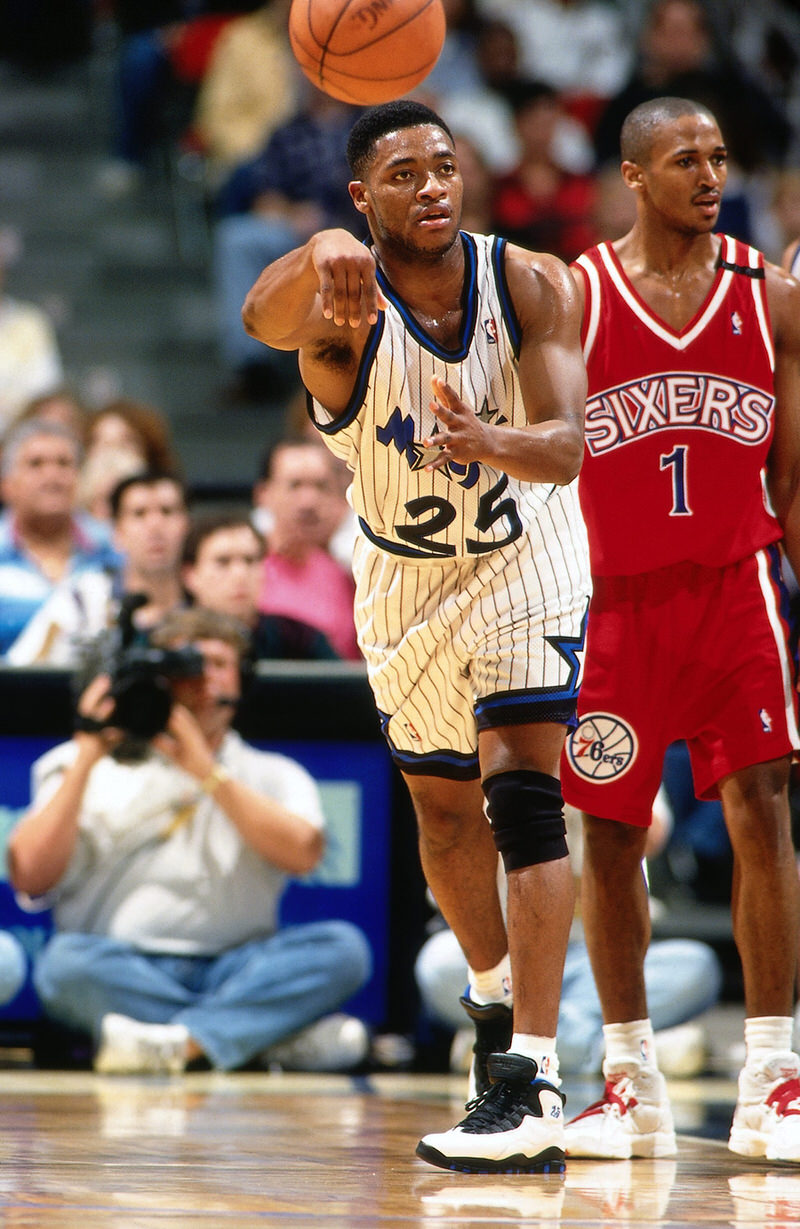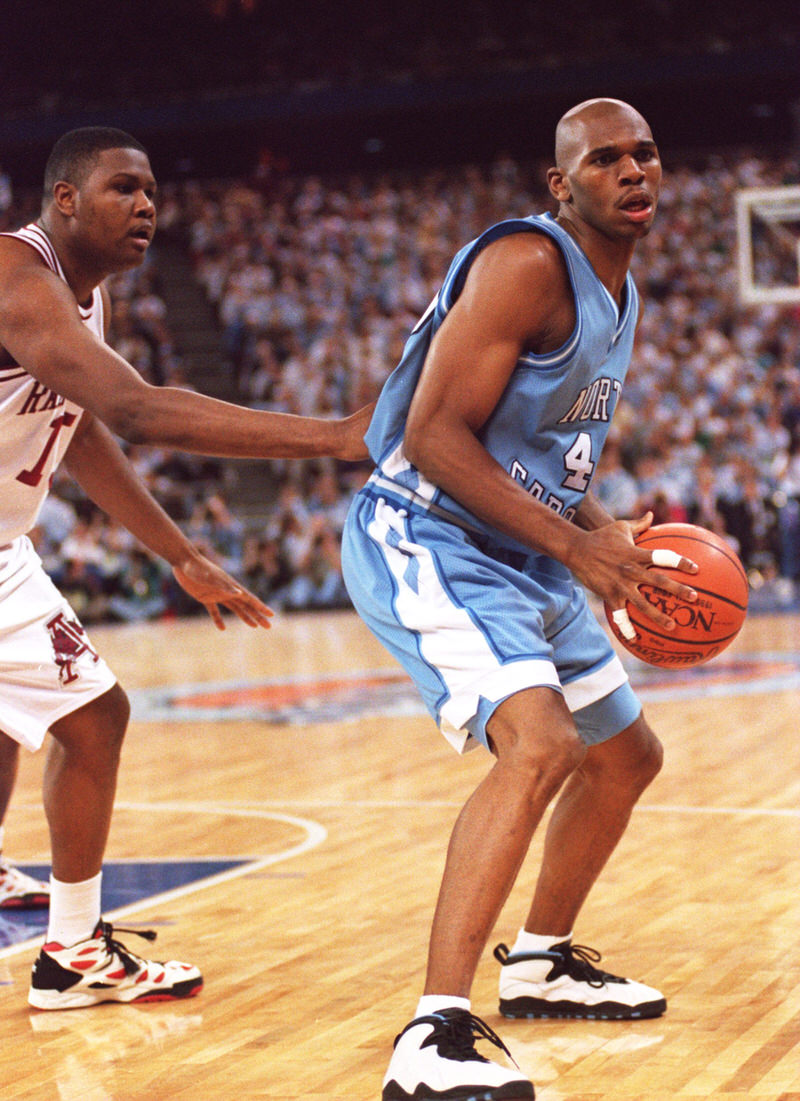 In the years since the original Air Jordan 10 City Series, just about every pair has came back.
However, with the Sacramento SKU still shelved, the Seattle 10s finally return after roughly a quarter century in the vault.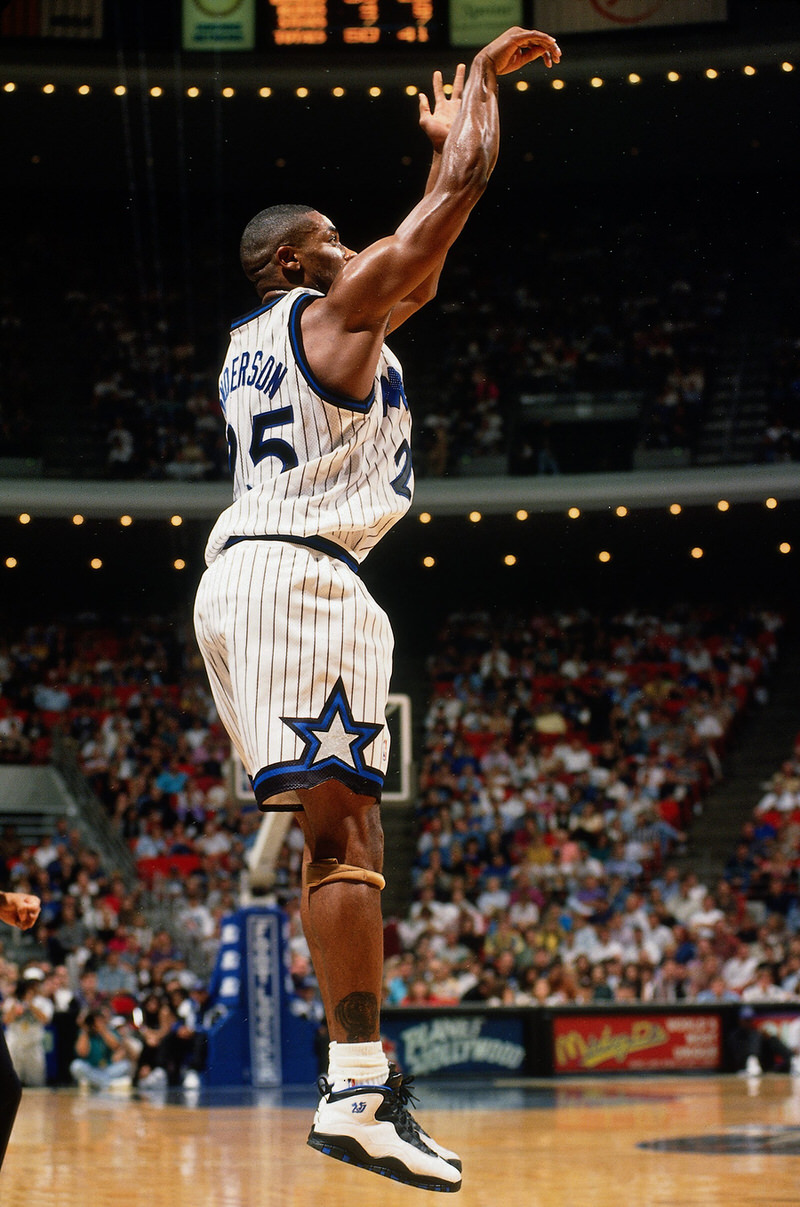 Sure, plenty of OG AJs have collected dust and cult cache thanks to years without a re-release, but few have the story that these 10s have.
From Kendall Gill catching MJ's eye as a local standout at Illinois to Seattle no longer having an NBA franchise, the 2019 pair might not sport #13 embroidery on the ankle but we're still lucky to get them.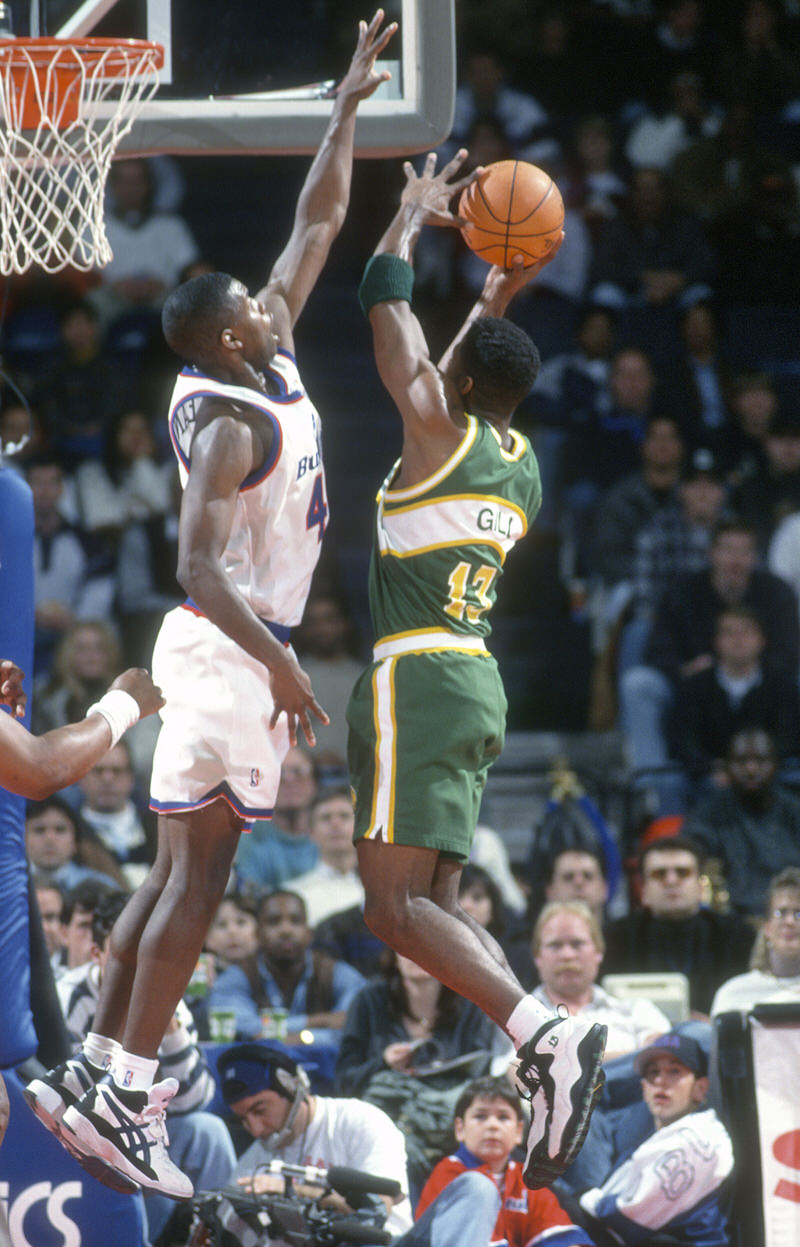 Could 2020 be the year Jordan Brand returns regional releases? Could a modern city pack see Jayson Tatum, Rui Hachimura, Kemba Walker, Blake Griffin and Zion Williamson all lacing up PE Jordan 34s and their local faithful getting blessed just the same?
That's not too much to ask. But the Seattle 10s? Well, now we finally got them back.
Thanks, Mike and big ups K-Gill.