The merger between high fashion footwear and sneaker culture has hit critical mass in recent years, but it's really nothing new to Android Homme. The LA based brand with product made in Italy has been riding the wave since it first surfaced, offering extravagant silhouettes in robust materials and typically understated palettes.
The Alfa Mid offerings for Spring 2017 find the brand right at home, serving up tonal takes in luxe nubuck fashion. Grey and tan blends are par for the color course and play well with modern trends, with embossed animal print of mismatched variety speaking to personality on the tongue.
Running $350 a pair, get a preview of these upcoming drops from Android Homme in the photos below from Liberty Fairs as part of our Agenda Report Las Vegas segment.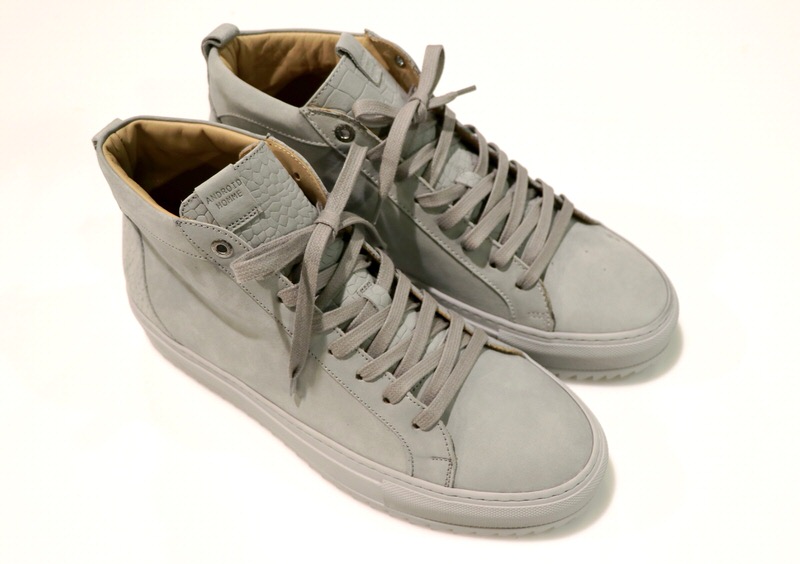 photography by Zaul Zamora