Earlier this year, adidas committed to building a historic NIL network and dedicated its efforts to signing 15 female NIL deals. As the German sportswear giant continues to build its NIL roster, adidas welcomes its next set of athletes featuring Hailey Van Lith, Hansel Enmanuel, Gradey Dick, Trayce Jackson-Davis, and Jalen Hood-Schifino. The five student-athletes to the brand will join the adidas Basketball roster and will participate in upcoming campaigns.
Hailey Van Lith plays for the University of Louisville and averages 21.2 points a game for the Cardinals. As  a high schooler, she was mentored by Kobe Bryant and attended the Mamba Sports Academy. By the time she graduated high school, Van Lith was considered a five-star recruit and one of the top players in the 2020 class by ESPN.  Her sophomore year with U of L, Van Lith helped lead the Cardinals to the Final Four. She was a first-team All-ACC performer for her phenomenal play.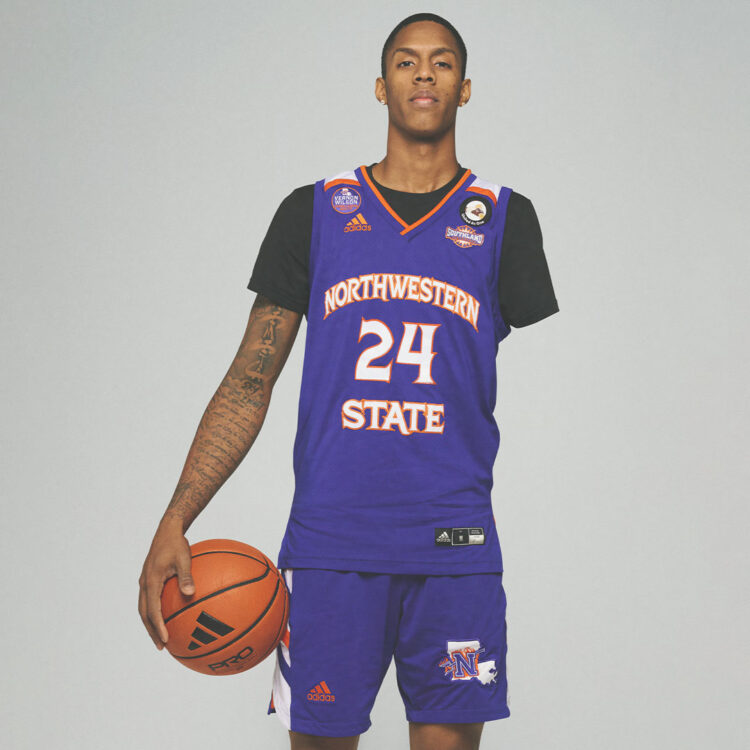 Viral superstar Hansel Enmanuel plays for Northwestern State University and is known for his exciting dunks, passes, and three-pointers. Despite only having one arm due to a childhood accident, Enmanuel remains a serious contender against other college athletes. In high school, the Dominican Republic-born baller averaged 25.9 points, 11 rebounds, 6.9 assists and 3.4 blocks per game.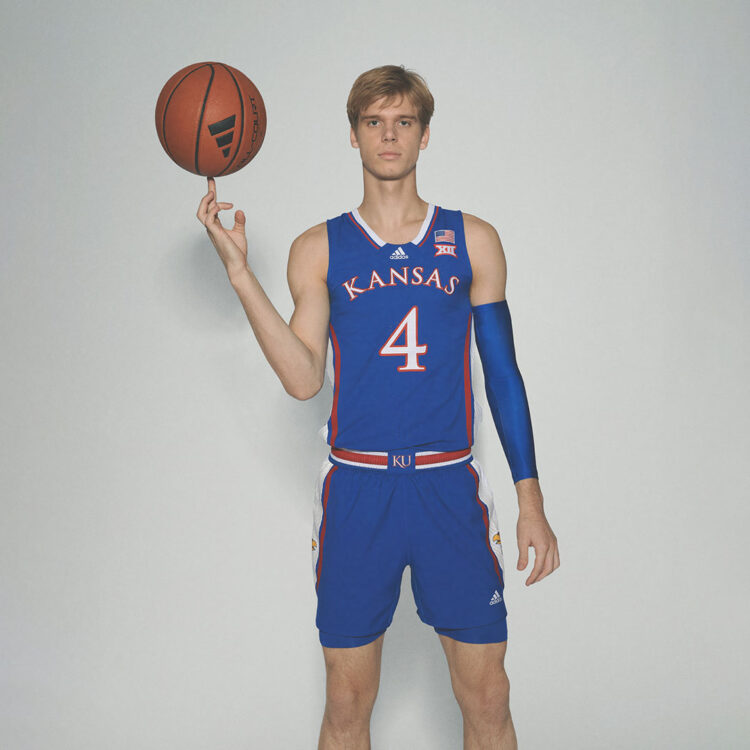 University of Kansas athlete Gradey Dick formerly played for Wichita Collegiate School and Sunrise Christian Academy. He was named to the McDonald's All-American Game and Nike Hoop Summit rosters. Earlier this year, Dick was named the Gatorade National Player of the Year. While Dick is still getting settled with the Jayhawks, he has already clinched two Big 12 newcomer of the week awards with the school.
Big Ten Conference athlete Trayce Jackson-Davis plays for Indiana University. In high school, Jackson-Davis played for Center Grove in Greenwood, Indiana and was ranked as one of the highest prospects in the class of 2019 by ESPN. In November of 2021, Jackson-Davis scored a career-high 43 points, becoming the first Indiana player to score at least 40 points in 27 years. As the Hoosiers athlete begins his senior year, he has been recognized as a Blue Ribbon Preseason First Team All-American and Big Ten Preseason Player of the Year.
Jalen Hood-Schifino plays alongside Jackson-Davis at Indiana University and was ranked as one of the highest incoming Big Ten recruits for the class of 2022. Currently in his freshman season, it's too soon to see his impact on the Hoosiers, but Hood-Schifino has previously trained with NBA athletes Thaddeus Young and Paul George. In high school, Hood-Schifino led his team to back-to-back GEICO High School Basketball National titles. He was named All-Star and was invited to play at the Jordan Brand Classic.
For more sneaker news and release dates, follow @NiceKicks on Instagram.