photos by Rob Mata
The day was November 21, 2018. The victim was the Detroit Pistons.
It was early in the season and the Rockets were still figuring things out. To the visiting squad from MoTown, they couldn't possibly imagine just what James Harden was about to do to them in the subtle but sleek adidas Harden Vol. 3 "Voyager" that had just recently released.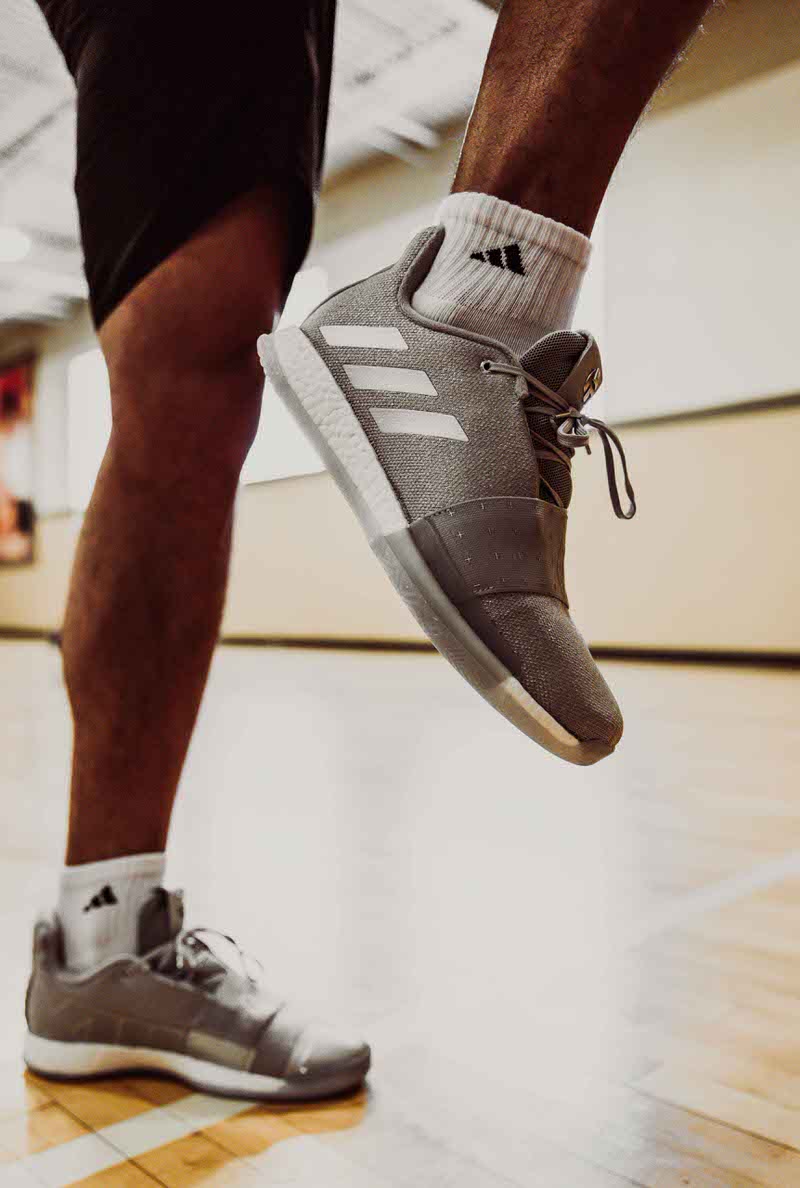 Setting the Toyota Center on fire and burning the Pistons in the process, Harden dropped a game-high 43 points while also dishing out 9 dimes, pulling in 7 boards and grabbing 4 steals.
The silver sneakers carried him the whole way, making the most of full-length Boost cushioning and performance benefits articulated specifically for his stop-and-go game. Lucky for us, these shoes might be made with James in mind but they've been made available for all to ball in.
The adidas Harden Vol. 3 "Voyager" is available now at adidas.